Analytic Services – Analyst – CVS Health
Others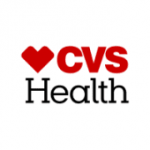 CVS Health (501+ Employees, 13% 2 Yr Employee Growth Rate)
5% 1-Year Employee Growth Rate | 13% 2-Year Employee Growth Rate | LinkedIn | $0 Venture Funding
What Is Employee Growth Rate & Why Is It Important?
Job Description
This position can be Work From Home Anywhere in the United States.
An Analyst who joins the healthcare analytics team (Analytic Consulting Services) provides CVS Caremark clients with insight to better understand their pharmaceutical data, and fact-based business intelligence necessary to make informed decisions on their key health care strategies.
Analysts working in CVS Caremark's Analytic Consulting Services interact with individuals and teams that are both internal and external to the organization. The breadth of CVS Caremark services presents an opportunity to work with multiple functional areas including sales, clinical, account management, finance, underwriting, and product marketing. Activities of an Analyst typically include gaining better insight into a client's business problem to be solved; formulating a data-driven approach to solve the problem; and finally, analyzing and drawing conclusions and presenting them to the client.
An individual who joins this team will develop and/or maintain expert knowledge of the rapidly changing healthcare marketplace, pharmacy benefits management industry, CVS Caremark data warehouses and CVS Caremark programs, services and sales goals.
Successful candidates will have track record of using data analysis and business analytics to develop a deep understanding of a client's business and their health care goals. As part of the team, they will acquire and maintain a deep understanding of CVS Caremark's business, products, services and support. Using this knowledge and insight, they will provide clients with fact-based and data-driven strategic guidance on CVS Caremark products and solutions that will help meet their goals.
A candidate on this team will perform a variety of client analyses in response to specific business questions. This person then communicates those findings, including methodology and outcomes back to key business leaders of our clients. The consultative nature of the position means there is potential for a high frequency of client facing activities and meetings. This may include on-site or teleconferenced presentations as an individual or team, and written documents for assigned clients and in support of other clients.
Required Qualifications
1+ years of overall related experience pertaining to:
– 1+ year experience in analytic skills
– 1+ year experience in a field such as: finance, mathematics, operational analysis, statistics, epidemiology, sales and marketing research, accounting, economics or other data-driven field
COVID Requirements
COVID-19 Vaccination Requirement
CVS Health requires certain colleagues to be fully vaccinated against COVID-19 (including any booster shots if required), where allowable under the law, unless they are approved for a reasonable accommodation based on disability, medical condition, religious belief, or other legally recognized reasons that prevents them from being vaccinated.
You are required to have received at least one COVID-19 shot prior to your first day of employment and to provide proof of your vaccination status or apply for a reasonable accommodation within the first 10 days of your employment. Please note that in some states and roles, you may be required to provide proof of full vaccination or an approved reasonable accommodation before you can begin to actively work.
Preferred Qualifications
– Demonstrated experience using business analytics to problem solve data-driven questions
– Ability to communicate complex analytic findings and conclusions in an easy to understand way
– Ability to collaborate with and influence clients and customers to develop analytic models, methodologies, and reports that support CVS Caremark products and services
– Experience extracting, manipulating, and analyzing Big Data (data bases containing multiple terabytes of data) and then using it to draw relevant conclusions
– Ability to appropriately prioritize competing client requests to ensure focus on highest impact activities
– Ability to conduct data analyses using basic and advanced skills in statistics and database management
– Ability to interact with others in a collegial and professional manner; leverage team resources to support assigned clients; and help foster teamwork and knowledge sharing to complete key tasks
– Ability to work independently in a fast paced environment and manage tight deadlines
– Occasional travel to client site to participate in client meetings may be required
– Knowledge of SAS or other statistical and database software, including STATA, SPSS, R, and SQL highly preferred
– Prior experience or knowledge of pharmaceuticals or health care industry is preferred
– Experience in advanced Microsoft Excel-based modeling
– Strong presentation and communication skills with experience presenting to and fielding questions from clients
Education
– Bachelor's degree or equivalent work experience
– Master's Degree is preferred
Business Overview
Bring your heart to CVS Health
Every one of us at CVS Health shares a single, clear purpose: Bringing our heart to every moment of your health. This purpose guides our commitment to deliver enhanced human-centric health care for a rapidly changing world. Anchored in our brand – with heart at its center – our purpose sends a personal message that how we deliver our services is just as important as what we deliver.
Our Heart At Work Behaviors™ support this purpose. We want everyone who works at CVS Health to feel empowered by the role they play in transforming our culture and accelerating our ability to innovate and deliver solutions to make health care more personal, convenient and affordable.
We strive to promote and sustain a culture of diversity, inclusion and belonging every day.
CVS Health is an affirmative action employer, and is an equal opportunity employer, as are the physician-owned businesses for which CVS Health provides management services. We do not discriminate in recruiting, hiring, promotion, or any other personnel action based on race, ethnicity, color, national origin, sex/gender, sexual orientation, gender identity or expression, religion, age, disability, protected veteran status, or any other characteristic protected by applicable federal, state, or local law.