Application Developer – Jira – 6River / 6 River Systems
Software Developer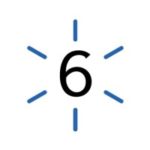 6River / 6 River Systems (201-500 Employees, 108% 2 Yr Employee Growth Rate)
57% 1-Year Employee Growth Rate | 108% 2-Year Employee Growth Rate | LinkedIn | $46M Venture Funding
What Is Employee Growth Rate & Why Is It Important?
The Corporate IT team supports the company's operations by delivering a variety of custom-built and third-party web applications to internal users. As an Application Developer, you'll work with internal users across the company to help implement and support business solutions in our growing suite of applications including Salesforce, Atlassian Jira, and Confluence.
Here is what you will do:
Develop and implement configuration changes and system enhancements based on business requirements while following established development standards and best practices (e.g., creating/updating projects/spaces, custom fields, reports, workflows, rules/triggers, email notifications, reports & dashboards).
Handle application support requests by managing a queue and escalating to developers and other internal subject matter experts as necessary.
Manage user accounts, roles/profiles, and permissions for supported applications in compliance with company security policies. Work with end-users to develop and provide best practices, training, and tips to increase adoption and usage.
Develop FAQs and other documentation as needed, keeping it current to reflect application upgrades and configuration changes.
Actively stay up to date on new application releases, functionality, add-ons, best practices, and make recommendations on how they can be best utilized.
Coordinate application upgrades and any testing, training, documentation, or notifications required.
Adhere to the practices and procedures outlined in the master security guidelines.
Other related duties as assigned.
Develops software to fulfill complex business requirements
Evaluates the quality of requirements, designs, and tests
Multi-tasks among different development activities
Adhere to the practices and procedures outlined in the master security guidelines.
Desired Background
5+ years administering and configuring Atlassian Jira Software with a solid understanding of how the application can be used to meet business needs.
5+ years administering and configuring Salesforce Software with a solid understanding of how the application can be used to meet business needs.
Experience working with both business and software development teams.
Understanding of project management methodologies, SDLC, and Agile concepts.
Experience with programming languages and development tools.
Active Atlassian certifications related to Jira Software are a plus.
Experience with or knowledge of Atlassian Confluence, Salesforce, and common marketplace apps.
Understanding of relational database concepts and an ability to run SQL queries.
Understanding of non-relational databases and big data and analytics.
Experience with SAML and SSO integrations, development and support
About 6 River Systems
Founded in Waltham, Massachusetts, in 2015, 6 River Systems is a leading collaborative mobile robotics fulfillment solution and part of global commerce company Shopify. Founders Jerome Dubois and Rylan Hamilton were previously executives at Kiva Systems (now Amazon Robotics). The 6 River Systems solution operates in more than 20 facilities in the U.S., Canada, and Europe, fulfilling millions of units each week for companies including Lockheed Martin, CSAT Solutions, ACT Fulfillment, DHL, XPO Logistics, and Office Depot. To learn more, visit www.6river.com.
About Shopify
Shopify is a leading global commerce company, providing trusted tools to start, grow, market, and manage a retail business of any size. Shopify makes commerce better for everyone with a platform and services engineered for reliability while delivering a better shopping experience for consumers everywhere. Headquartered in Ottawa, Canada, Shopify powers over one million businesses in more than 175 countries and is trusted by brands such as Allbirds, Gymshark, PepsiCo, Staples, and many more. For more information, visit www.shopify.com.