Application Development Manager – CVS Health
Others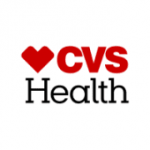 CVS Health (501+ Employees, 13% 2 Yr Employee Growth Rate)
5% 1-Year Employee Growth Rate | 13% 2-Year Employee Growth Rate | LinkedIn | $0 Venture Funding
What Is Employee Growth Rate & Why Is It Important?
Job Description
Join our fast-paced, innovative and collaborative environment with a focus on driving automation and shifting towards a software defined infrastructure. The Infrastructure Automation Engineer (IAE) is responsible for the automation of existing/manual on-boarding for a variety of product platforms. The IAE will be responsible for the development/design, testing and validation process through production using enterprise-level automation tools.
Ensures automation of processes meets existing requirements
Works with team members to identify and mitigate risks to successful product integration
Execute on the automation strategy; deliver products that represent workflows (train level)
Design, build, test, deploy automation code that implements an "As a service" product
Enhance automation in the form of features; fix defects that are encountered
Prioritizes features and user stories, managing functional and technical dependencies
Identifies and socializes new/alternative features
Apply a common toolbox approach to developing products
Serves as a steward of the automation factory portfolio
Establishes close working relationship with Product Owners and end users
Collaborates effectively with team members
Streamlines processes and tool sets
Writes disciplined, organized, and well-documented code
Works collaboratively with Technology Product Owners, Automation Product Owners, Chief Architect, and Infrastructure resources to drive cross-functional alignment
Required Qualifications
5+ years of IT experience
2+ years of Modern automation tooling (Ansible, Puppet Labs, Chef, Salt, Terraform, Jenkins, AWS CloudFormation, Docker, or Kubernetes)
2+ years of Source Code Management (Git, Azure DevOps Server, Helix Core, AWS CodeCommit, Subversion, Rational ClearCase, Mercurial, Plastic SC, or Micro Focus AccuRev.); Code promotion, and automated code testing skills (CI/CD Pipeline)
COVID Requirements
COVID-19 Vaccination Requirement
CVS Health requires certain colleagues to be fully vaccinated against COVID-19 (including any booster shots if required), where allowable under the law, unless they are approved for a reasonable accommodation based on disability, medical condition, religious belief, or other legally recognized reasons that prevents them from being vaccinated.
You are required to have received at least one COVID-19 shot prior to your first day of employment and to provide proof of your vaccination status or apply for a reasonable accommodation within the first 10 days of your employment. Please note that in some states and roles, you may be required to provide proof of full vaccination or an approved reasonable accommodation before you can begin to actively work.
Preferred Qualifications
SAFe Agile working experience
Jython Scripting
Languages (Python, C, PowerShell, etc.)
Agile knowledge & experience; Rally-based workload management
Experience, knowledge and/or mastery of traditional engineering skills
Work within an automation development team that contributes to the creation of a product
Understand error handling; expect, engineer and code for failures
Product based mindset (Program increments; code development; features; success criteria; definition of done; documentation; & Pipeline)
Efficient problem solver
Interest in maintaining order
Strong written and verbal communications capability
Education
Bachelors degree or equivalent degree
Business Overview
Bring your heart to CVS Health
Every one of us at CVS Health shares a single, clear purpose: Bringing our heart to every moment of your health. This purpose guides our commitment to deliver enhanced human-centric health care for a rapidly changing world. Anchored in our brand – with heart at its center – our purpose sends a personal message that how we deliver our services is just as important as what we deliver.
Our Heart At Work Behaviors™ support this purpose. We want everyone who works at CVS Health to feel empowered by the role they play in transforming our culture and accelerating our ability to innovate and deliver solutions to make health care more personal, convenient and affordable.
We strive to promote and sustain a culture of diversity, inclusion and belonging every day.
CVS Health is an affirmative action employer, and is an equal opportunity employer, as are the physician-owned businesses for which CVS Health provides management services. We do not discriminate in recruiting, hiring, promotion, or any other personnel action based on race, ethnicity, color, national origin, sex/gender, sexual orientation, gender identity or expression, religion, age, disability, protected veteran status, or any other characteristic protected by applicable federal, state, or local law.