Associate Counsel – CVS Health
Legal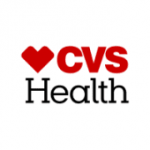 CVS Health (501+ Employees, 13% 2 Yr Employee Growth Rate)
5% 1-Year Employee Growth Rate | 13% 2-Year Employee Growth Rate | LinkedIn | $0 Venture Funding
What Is Employee Growth Rate & Why Is It Important?
Job Description
The ideal candidate will reside in CA, IL, TX, or AZ
In this position, you will support the Provider Network Services legal and business teams with respect to a wide range of health care provider matters including, but not limited to: provider contract negotiations for Commercial, Medicare, Medicaid and Specialty lines of business; development and negotiation of value-based arrangements; pre-arbitration/litigation dispute resolution; credentialing, regulatory and risk management support; and general legal support for both participating provider networks and out of network providers in your assigned region. This support may range from tasks such as the following, as they relate to your assigned region of the country:
• advising the business related to regulatory exams, inquiries, and filings where they involve provider network matters;
• advising on legal risks related to provider network relationships;
• providing provider contracting support, including support of complex provider health care system negotiations and risk based arrangements;
• working with the business and internal and external counsel to resolve provider disputes prior to arbitration/litigation;
• collaborating with the business on the development and review of sensitive internal and external communications to various stakeholders (senior executives, regulators, lawmakers, advocates, members);
• providing counsel regarding new and revised coding practices and programs and their implications for our providers;
• collaborating with Medicare and Medicaid counsel to implement federal and state specific legal research involving provider network services for government lines of business;
• serving as specific subject matter expert for assigned areas related to health care provider issues;
• providing day to day risk management support for internal business clients responsible for provider networks in your assigned region
The attorney in this role will be expected to provide proactive risk management support and to assist in identifying and tracking policies and practices that can lead to various issues. You will identify business and legal risks and provide solutions that balance legal issues and business objectives. You will be expected to develop a keen understanding of various operational systems and internal governance and to work diligently to develop and maintain positive relationships with various clients.
In order to be successful in this role you must exhibit the following:
• Demonstrated business judgment and acumen required;
• Superior oral and written communication skills required;
• High level of interpersonal skills and ability to manage multiple responsibilities required
Required Qualifications
• Juris Doctor from ABA-accredited institution required
• 2+ years legal experience
• Experience with provider or customer/plan sponsor contracting and related issues required;
COVID Requirements
COVID-19 Vaccination Requirement
CVS Health requires certain colleagues to be fully vaccinated against COVID-19 (including any booster shots if required), where allowable under the law, unless they are approved for a reasonable accommodation based on disability, medical condition, religious belief, or other legally recognized reasons that prevents them from being vaccinated.
You are required to have received at least one COVID-19 shot prior to your first day of employment and to provide proof of your vaccination status or apply for a reasonable accommodation within the first 10 days of your employment. Please note that in some states and roles, you may be required to provide proof of full vaccination or an approved reasonable accommodation before you can begin to actively work.
Preferred Qualifications
Preferred Qualifications:
• Experience with provider or plan sponsor contracting preferred;
• Experience with Medicare and/or Medicaid regulatory landscape preferred;
• Experience assisting with member and provider disputes preferred;
• Knowledge of newly enacted federal laws affecting surprise billing and transparency preferred;
• At least 2 years experience in a law firm health care practice or in-house experience at a managed care company preferred
Education
Bachelor Degree required
Juris Doctor from ABA-accredited institution required
Business Overview
Bring your heart to CVS Health
Every one of us at CVS Health shares a single, clear purpose: Bringing our heart to every moment of your health. This purpose guides our commitment to deliver enhanced human-centric health care for a rapidly changing world. Anchored in our brand – with heart at its center – our purpose sends a personal message that how we deliver our services is just as important as what we deliver.
Our Heart At Work Behaviors™ support this purpose. We want everyone who works at CVS Health to feel empowered by the role they play in transforming our culture and accelerating our ability to innovate and deliver solutions to make health care more personal, convenient and affordable.
We strive to promote and sustain a culture of diversity, inclusion and belonging every day.
CVS Health is an affirmative action employer, and is an equal opportunity employer, as are the physician-owned businesses for which CVS Health provides management services. We do not discriminate in recruiting, hiring, promotion, or any other personnel action based on race, ethnicity, color, national origin, sex/gender, sexual orientation, gender identity or expression, religion, age, disability, protected veteran status, or any other characteristic protected by applicable federal, state, or local law.