Associate/Vice President, Blockchain Infrastructure Engineer – Galaxy Digital
Dev Ops & SysAdmin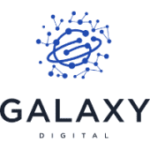 Galaxy Digital (201-500 Employees, 244% 2 Yr Employee Growth Rate)
102% 1-Year Employee Growth Rate | 244% 2-Year Employee Growth Rate | LinkedIn | $505M Venture Funding
What Is Employee Growth Rate & Why Is It Important?
Who We Are:
At Galaxy we are building products and services to help the world invest in economic progress. We believe crypto and blockchain innovations will permeate and improve all aspects of our global economy. Our vision is a society where value and ownership flow as freely as information. Galaxy is a digital asset and blockchain leader helping institutions, startups, and individuals access and navigate the crypto economy. As one of the most well-capitalized and trusted companies in the industry, we provide platform solutions custom-made for a digitally native ecosystem across multiple synergistic business lines: Trading, Asset Management (passive and active strategies), Principal Investments,  Investment Banking Services, and Mining. Galaxy's CEO and Founder Michael Novogratz leads a team of crypto enthusiasts, and institutional veterans focused on the future of finance and Web3. The Company is headquartered in New York City, with offices in Chicago, London, Amsterdam, Tokyo, Hong Kong, the Cayman Islands (registered office), and New Jersey.
Additional information about the Company's businesses and products is available on www.galaxydigital.io.
What We Value:
We are a diverse team of free thinkers, and fast movers united to help investors and creators energize the global economy. We are looking for individuals who thrive in a culture of builders and overachievers and embrace high performance, transparent feedback, and a mission-first approach. Our culture shapes our way of working and gets us where we want to be.
Seek Excellence.
Be Selective To Be Effective.
Be Highly Aligned, Loosely Coupled.
Disagree Transparently.
Encourage Independent Decision-Making.
Build Dream Teams.
Who You Are:
Are you a blockchain enthusiast with a swiss-army knife DevOps/SRE skillset? Do you trade crypto on the weekend, run blockchain nodes on your personal computer, and obsess about distributed systems in your spare time while working on Kubernetes clusters during your 9-5? You'll be using Infrastructure as Code to deploy our proof of stake validators into a hybrid cloud/colo architecture, building out CI/CD pipelines, managing secure access and building out observability platforms.
The Blockchain Infrastructure Engineer will be building production systems and tooling for bleeding edge blockchain products, hyperfocused on automation, efficiency, security and resiliency. You will report to the Blockchain Infrastructure team lead, in a parallel structure to the SRE organization, working closely with the infrastructure, business and engineering teams.
What You'll Do:
Build, manage, and maintain our hybrid cloud/on-prem infrastructure.
Write infrastructure as code to streamline the creation of proof of stake validators.
Deploy, manage and monitor observability/monitoring platforms and CI/CD pipelines.
Linux server management, administration and hardening/security.
Troubleshoot and debug complex distributed systems.
Actively participate in incident response in the wake of production issues.
Actively engage with broader blockchain communities to influence evolution of protocols that Galaxy engages with.
Partner with Blockchain Infrastructure team lead and Protocol Services business head to help evaluate potential opportunities and shape product roadmap.
What We're Looking For:
Experience managing secure and highly available hybrid cloud/on-prem Linux environments
Cloud architecture and design – AWS and GCP.
Linux command line expertise.
On-prem data center server management.
Network design, maintenance and troubleshooting.
Coding in Python, Ruby, Go, Rust or another high-level language.
Disaster Recovery and High Availability strategy.
Monitoring and Metrics in Cloudwatch, Datadog, Prometheus, Grafana, etc.
Implement "Infrastructure as Code" using appropriate technologies such as: Terraform, Pulumi, ansible, puppet, chef.
Managing Kubernetes clusters using eksctl, helm, rancher, etc.
Deploying, configuring and managing Hardware Security Modules (HSMs) to generate and secure private keys from vendors like Thales, Utimaco, Yubico, nCipher, etc.
What We Offer:
Competitive compensation
Hybrid/Flexible Working Arrangements
Flexible Time Off (paid)
3% 401(k) company contribution
Company-paid health insurance for employees, partners, and other dependents
Generous paid Parental Leave
Opportunities to learn about the Crypto industry
Free daily snacks and weekly lunches
Smart, entrepreneurial, and fun colleagues
Annual charitable giving match
Employee Resource Groups
Free virtual coaching and counseling sessions through Ginger
*Benefits may vary based on location
Apply now and join us on our mission to engineer a new economic paradigm.
Galaxy respects diversity and seeks to provide equal employment opportunities to all employees and job applicants for employment without regard to actual or perceived age, race, color, creed, religion, sex or gender (including pregnancy, childbirth, lactation and related medical conditions), gender identity or gender expression (including transgender status), sexual orientation, marital or partnership or caregiver status, ancestry, national origin, citizenship status, disability, military or veteran status, protected medical condition as defined by applicable state or local law, genetic information or predisposing genetic characteristic, or other characteristic protected by applicable federal, state, or local laws and ordinances.
We will endeavor to make a reasonable accommodation to the known limitations of a qualified applicant with a disability unless the accommodation would impose an undue hardship on the operation of our business. If you believe you require such assistance to complete the application process or to participate in an interview, please contact [email protected]