B2B and Lifestyle Events Coordinator – Weedmaps
Others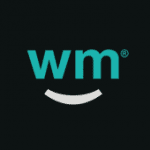 Weedmaps (501+ Employees, 67% 2 Yr Employee Growth Rate)
44% 1-Year Employee Growth Rate | 67% 2-Year Employee Growth Rate | LinkedIn | $0 Venture Funding
What Is Employee Growth Rate & Why Is It Important?
Overview:
The Lifestyle & Events Coordinator is responsible for the operational support across all events (nationally and regionally) as they plan, develop and deploy event activations that result in increased brand awareness, additional revenue generation and incremental growth of monthly active users, market-by-market.
This position will focus specifically on working alongside the Lifestyle Director and B2B Manager to ensure there is regular meeting cadence, ongoing training and development programs and a coordinated execution plan within the Weedmaps Experiential Department utilizing both internal and external resources. Be the primary, day-to-day point of contact for all Event Managers / RMMs in the field and will be focused on operational support and execution of the Team. The position reports directly to the Lifestyle Director and works to support both the Lifestyle and field team as they weave Weedmaps into the fabric of local scenes by creating and executing a fully integrated, 360-degree experiential marketing plans that includes pioneering event activations and campaigns that reinforces the brand's authenticity as a category leader.
This role is scaling a world-class Experiential Marketing Organization whose mission is to raise brand awareness, reinforce the brand's image in the field, drive product trials, advocate for change + empower consumers and businesses with the technology to unleash the almighty power of weed in their lives.  This role requires an actively engaged, on-the-move individual that acts as a liaison between the corporate office and the field, working cross functionally with marketing and sales to ensure quality execution of event activations.
The Impact You'll Make:
Setup tracking systems through jira, google suite for marketing campaigns, events, partnerships.
 Conduct research with the Weedmaps legal team for market laws, regulations for events and activations.
Manage pre existing jira tickets and following up on goals, dates and execution
Support the Lifestyle and field marketing team in evaluating and establishing the marketing plan and strategy by assembling and analyzing sales goals, setting objectives, planning and organizing promotional presentations, and updating calendars.
Communicate campaign objectives, timelines, and deliverables to marketing stakeholders and provide working documents
Plan and manage meetings, calendars, and kickoff meetings by identifying the correct team, and coordinating expectations.
Driving to and from activities.
Coordinating shipping and logistics for event merch and event assets.
Staff and work event activities on-site as necessary, be able to travel and work a flexible work schedule as needed for events, to include but not limited to some nights and weekends
Manage and track the execution of Events against KPIs and reporting of key initiatives.
Stay current with industry trends, understand the end user we are marketing to as well as the clients we aim to bring more value to and be the bridge between Events / Experiential
Support team as they build / maintain client and industry relationships.
Identify and execute relevant Experiential Partnerships, media placements or special events.
Work with the Lifestyle Director and Field Marketing Director in developing Events / Experiential Marketing activities + tactics.
Build and own SOPs, training and templates for Lifestyle and field team, including, but not limited to: weekly reports, budget projections, expense reporting, budget tracking, etc.
Source assets, infrastructure and WM branded premiums for consistent brand presence at all special events and trade shows.
What You've Accomplished :
2-3 years of professional experience in a similar role
Excellent written and verbal communication
Expert level project management to support the Lifestyle team executing national events (ie. production schedules, run of show, multiple campaigns) and field team executing regionally relevant events.
Be exceptionally organized and detail oriented
Familiarity with ticketing or support systems, such as JIRA
Ability to load in and load out for activities while carrying and moving heavy objects
Ability to remain flexible with working hours in order to attend events as needed, to include some evenings, nights, and weekends
Ability to travel locally and nationally with consistency
Bonus Points:
College graduate
Experience with JIRA
Cannabis knowledge and/or professional cannabis experience
 Our 2022 Benefits:
Medical, Dental & Vision benefits (effective Day1):

Employee – employer paid premium 100%
Dependent – employer paid premium 80%
HMO – Kaiser & Anthem
PPO and HDHP with HSA – Anthem

Basic Life & AD&D – employer paid 1x salary
401(k) Retirement Plan (with employer contribution)
PTO (3 weeks accrued); 5 sick days
Supplemental, voluntary benefits

Kindbody (family planning/fertility) including up to $10,000 towards cash-pay services
BenefitEd (Student Loan Repayment/529 Education Savings) including a company contribution of up to $1,000/year
FSA (Medical, Dependent, Transit and Parking)
Voluntary Life Insurance
Critical Illness Insurance
Accident Insurance
Short- and long-term disability Insurance
Pet Insurance
Company-paid identity theft protection
Rocket Lawyer legal services platform

Paid parental leave
Reimbursements for home office setup and monthly WiFi
Why Weedmaps?
You get to play a meaningful role in the future of cannabis and how it's regarded globally
Catered lunches provided while working in the office
Casual work environment, read no fancy clothes required, but you are free to dress to the nines!
Generous PTO and company holidays
Endless opportunities to network and connect with your fellow Weedmappers through education and speaker series, Employee Resource Groups, happy hours, team celebrations, game nights and much more!
Weedmaps is an Equal Opportunity Employer. All qualified applicants will receive consideration for employment without regard to race, color, religion, sex, sexual orientation, gender identity, gender expression, national origin, protected veteran status, or any other basis protected by applicable law, and will not be discriminated against on the basis of disability. We are looking for the smartest and most passionate people who want to join our team and develop the services, systems, and marketplaces that will serve the marijuana industry in the decades to come. Our company uses E-Verify to confirm the employment eligibility of all newly hired employees. To learn more about E-Verify, including your rights and responsibilities, please visit www.dhs.gov/E-Verify.
Applicants may be entitled to reasonable accommodations under the terms of the ADA and state/local laws.  Please inform us if you need assistance participating in the interview process.
About Weedmaps:
WM Technology, Inc.'s (Nasdaq: MAPS) mission is to power a transparent and inclusive global cannabis economy. Now in its second decade, WM Technology has been a driving force behind much of the legislative change we've seen in the past 10 years.
Founded in 2008, WM Technology, is a leading technology and software infrastructure provider to the cannabis industry, comprising a B2C platform, Weedmaps, and B2B software, WM Business. The cloud-based SaaS solutions from WM Business provide an end-to-end operating system for cannabis retailers. WM Business' tools support compliance with the complex, disparate, and constantly evolving regulations applicable to the cannabis industry. Through its website and mobile apps, WM Technology provides consumers with the latest information about cannabis retailers, brands, and products, facilitating product discovery and driving engagement with our retail and brand customers.
WM Technology holds a strong belief in the power of cannabis and the importance of enabling safe, legal access to consumers worldwide. Since inception, WM Technology has worked tirelessly, not only to become the most comprehensive platform for consumers, but to build the software solutions that power businesses compliantly in the space, to advocate for legalization, social equity, and licensing in many jurisdictions, and to facilitate further learning through partnering with subject matter experts on providing detailed, accurate information about the plant.
Headquartered in Irvine, California, WM Technology supports remote work for all eligible employees. Visit us at www.weedmaps.com.
#LI-REMOTE #WMFromAnywhere