Benefit Relationship Manager – CVS Health
Others,Sales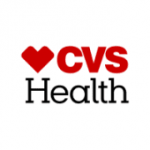 CVS Health (501+ Employees, 13% 2 Yr Employee Growth Rate)
5% 1-Year Employee Growth Rate | 13% 2-Year Employee Growth Rate | LinkedIn | $0 Venture Funding
What Is Employee Growth Rate & Why Is It Important?
Job Description
As a Benefit Relationship Manager (BRM), you will captain the strategic documentation and deployment of our clients' prescription benefit plan designs. The BRM position affords you the opportunity to gain valuable leadership experience through managing project teams. You will be seen as a client problem-solver and will bring innovative solutions to high-profile clients.
Primary duties and responsibilities:
• Defining and Documenting Requirements with Clients, Implementation and Account Managers
• Consulting with clients on proposed solutions to meet objectives & goals including financial & member experience
• Research, analyzing impacts for consideration of requirements or errors and providing direction on adjudication setups & solution to Configuration & Quality for mitigation
• Cross functional project support to improve benefits requirements process
• Mentorship of colleagues with Benefit & Clinical Ops
You will accomplish this by:
• Building relationships with key client partners through a consultative approach to understand client benefit plan design needs
• Translating client needs and requirements to internal CVS Health teams such as Benefits Coding and Quality Analysis
• Facilitating internal and external meetings and presentations to provide status updates and make decisions relative to client benefit setup
Your success will be driven by exceeding client satisfaction score targets as well as working towards reduced service warranty payments to clients. Your healthcare industry knowledge in the areas of Formulary Management, Drug Utilization Management, and Reimbursement and Claims Adjudication will also contribute to your success. In this role, you will operate in a fast-paced environment with tight deadlines so your ability to operate autonomously and make key decisions is imperative. The contributions you will make as a BRM will position CVS Health as a leader in client satisfaction and service in the Pharmacy Benefit Management marketplace.
**This is a work from home role. Candidates can live anywhere in the United States.
Pay Range
The typical pay range for this role is:
Minimum: 60300
Maximum: 126600
Please keep in mind that this range represents the pay range for all positions in the job grade within which this position falls. The actual salary offer will take into account a wide range of factors, including location.
Required Qualifications
• 5 or more years of experience in benefit plan design/coding/testing/account management, or related field
• Willingness and Ability to Travel up to 10% for client support if needed
COVID Requirements
COVID-19 Vaccination Requirement
CVS Health requires certain colleagues to be fully vaccinated against COVID-19 (including any booster shots if required), where allowable under the law, unless they are approved for a reasonable accommodation based on disability, medical condition, religious belief, or other legally recognized reasons that prevents them from being vaccinated.
You are required to have received at least one COVID-19 shot prior to your first day of employment and to provide proof of your vaccination status or apply for a reasonable accommodation within the first 10 days of your employment. Please note that in some states and roles, you may be required to provide proof of full vaccination or an approved reasonable accommodation before you can begin to actively work.
Preferred Qualifications
• Expert level experience in RxClaim/AS400
• PBM industry experience
• Proven benefits coding operations experience
Education
• Verifiable High School Diploma or GED is required
• Bachelor's Degree preferred
Business Overview
Bring your heart to CVS Health
Every one of us at CVS Health shares a single, clear purpose: Bringing our heart to every moment of your health. This purpose guides our commitment to deliver enhanced human-centric health care for a rapidly changing world. Anchored in our brand – with heart at its center – our purpose sends a personal message that how we deliver our services is just as important as what we deliver.
Our Heart At Work Behaviors™ support this purpose. We want everyone who works at CVS Health to feel empowered by the role they play in transforming our culture and accelerating our ability to innovate and deliver solutions to make health care more personal, convenient and affordable.
We strive to promote and sustain a culture of diversity, inclusion and belonging every day.
CVS Health is an affirmative action employer, and is an equal opportunity employer, as are the physician-owned businesses for which CVS Health provides management services. We do not discriminate in recruiting, hiring, promotion, or any other personnel action based on race, ethnicity, color, national origin, sex/gender, sexual orientation, gender identity or expression, religion, age, disability, protected veteran status, or any other characteristic protected by applicable federal, state, or local law.