BI Analyst – SportyBet
Others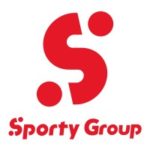 SportyBet (51-200 Employees, 211% 2 Yr Employee Growth Rate)
74% 1-Year Employee Growth Rate | 211% 2-Year Employee Growth Rate | LinkedIn | $0 Venture Funding
What Is Employee Growth Rate & Why Is It Important?
Sporty's sites are some of the most popular on the internet, consistently staying in Alexa's list of top websites for the countries they operate in.
As a BI Analyst at Sporty, you'll be mining through petabytes of data to provide key insights that drive core business decisions. You'll create dashboards that are used on a daily basis by product managers, traders, and executives, as well as provide in-depth reports on various areas of the business with complete freedom on your methodology.
Furthermore, our analysts play a key role in ensuring the stability of our reporting infrastructure. They are vital in maintaining our ability to deliver accurate and consistent reporting to the various stakeholders.
Our Stack
mySQL
Oracle
Python
AirFlow
Cassandra
Hive
AWS
Metabase
Responsibilities
–  Delivering clear analysis and reporting of core business metrics to shareholders
–  Creation and management of reports and dashboards
–  Monitoring the performance of key business products
–  Providing actionable insight to drive growth of core products
–  Extraction and analysis of large data sets from MySQL / Oracle DBs
–  Data management –  Enhance and optimise existing reporting processes
–  Ad hoc analysis and reporting to clients and shareholders
–  Mentoring less experienced team members
–  Aid in reconfiguring existing architecture and database structure to address our shareholder's evolving needs
–  Daily maintenance and monitoring of all BI related databases, including proficient handling of emergencies
–  Performance tuning for current and newly added queries to the databases, ensuring the database resources are fully utilized
–  Conduct independent research on new and advanced technology to fulfill our scalability needs
Requirements
–  2+ years experience in a similar data-driven role
–  Excellent working knowledge of SQL (preferable) or Oracle or Python
– Familiarity with a range of BI and data visualisation tools ie PowerBI
–  Understanding of basic principles of rational databases
–  Strong understanding of sports and gaming will be beneficial
–  Proactive and self-driven with excellent analytical skills
–  Ability to thrive in a fast paced and dynamic environment
–  Great communication skills
Benefits
Quarterly and flash bonuses
Flexible working hours
Top-of-the-line equipment
Education allowance
Referral bonuses
28 days paid annual leave
Annual Global and Team company retreats – Lisbon & Dubai are planned for 2022!
Highly talented, dependable co-workers in a global, multicultural organisation
We score 100% on The Joel Test
Our teams are small enough for you to be impactful
Our business is globally established and successful, offering stability and security to our Team Members
Our Mission
Our mission is to be an everyday entertainment platform for everyone
Our Operating Principles
1. Create Value for Users
2. Act in the Long-Term Interests of Sporty
3. Focus on Product Improvements & Innovation
4. Be Responsible
5. Preserve Integrity & Honesty
6. Respect Confidentiality & Privacy
7. Ensure Stability, Security & Scalability
8. Work Hard with Passion & Pride
Working at Sporty
The top-down mentality at Sporty is high performance based, meaning we trust you to do your job with an emphasis on support to help you achieve, grow and de-block any issues when they're in your way.
Generally employees can choose their own hours, as long as they are collaborating and doing stand-ups etc. The emphasis is really on results.
As we are a highly structured and established company we are able to offer the security and support of a global business with the allure of a startup environment. Sporty is independently managed and financed, meaning we don't have arbitrary shareholder or VC targets to cater to.
We literally build, spend and make decisions based on the ethos of building THE best platform of its kind. We are truly a tech company to the core and take excellent care of our Team Members.
#LI-Remote