Business Analyst Generalist (Remote Positions Available) – Fictiv
Others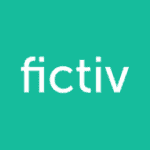 Fictiv (201-500 Employees, 92% 2 Yr Employee Growth Rate)
41% 1-Year Employee Growth Rate | 92% 2-Year Employee Growth Rate | LinkedIn | $192.6M Venture Funding
What Is Employee Growth Rate & Why Is It Important?
Fictiv Exists to Enable Hardware Innovators to Build Better Products, Faster
Fictiv, coined the "AWS of manufacturing," is a leading technology company transforming the $350 billion manufacturing industry. Our cutting-edge cloud platform uses AI and machine learning algorithms to help companies build hardware at the speed of software. Come join our growing team!

What's in it for you?
Opportunity To Unlock Your Creativity
Think of all the times you were held back from trying new ideas because you were boxed in by bureaucratic legacy processes or old school tactics. Having a growth mindset is deeply ingrained into our company culture since day 1 so Fictiv is an environment where you have the creative liberty and support of the team to try big bold ideas to achieve our sales and customer goals.

Opportunity To Grow Your Career
There are plenty of jobs out there. The question is whether any of them will help you grow in your career? Will you be challenged by teammates to achieve your potential? Or are they roles that will ask you to do more of what you've already mastered. At Fictiv, you'll be surrounded by supportive teammates who will push you to be your best through their curiosity and passion.

Impact in this Role
The Business Applications team implements business software across Fictiv's departments.
As the Business Analyst (Generalist) you will engage with the multiple teams to drive implementation of business process workflows and systems integrations to create value for the multiple cross functional departments at Fictiv.
You will be accountable for capturing, documenting and understanding business requirements and workflows, translating these into implementation plans with the applications team, creating roadmaps and delivery schedule timelines and communicating scope, trade-offs and outcomes to stakeholders. You will drive the technical implementation team in scrum to fulfill your roadmap including, creating epics, stories and sprints in Jira, conducting daily stand-ups, coordinating delivery across multiple cross-functional teams and ensuring that all applications shipped are thoroughly tested and meet all outlined business requirements. You will conduct any necessary training for stakeholders on implementations your team creates. You will own communications with stakeholders to ensure they are aware of all timelines, scope and any changes.
From time to time you will be involved in assisting in software selection and vendor selection for various rollout projects. You will be a resource for providing thought leadership for all business application solutions to meet and exceed stakeholder expectations. You will develop strong trust based cross-functional stakeholder relations.
You will report to the Chief Information Officer

What You'll Be Doing
Work with cross functional stakeholders to analyze, document and communicate system and business processes requirements for Salesforce and it's supporting systems

Work with the implementation team team to convert business requirements into technical requirements

Develop implementation plans and roadmaps, work with IT applications team to break down roadmaps into epics and decompose into user stories

Be an instrumental player of the IT Applications team throughout the software development life cycle

Ensure that user stories include validation criteria which reasonably covers all areas necessary for complete testing of new functionality

Facilitate and validate the development of solutions to satisfy customer's business needs

Conduct software presentations and provide technical support to existing stakeholders

Verifying completion of requirements with stakeholders and implementation team, ensuring expectations are appropriately met

Listing out risks and constraints in relation to identified requirements

Participate as a subject matter expert in stakeholder meetings

Interview and interface with cross functional teams to obtain needed business requirements

Work with stakeholders and the implementation team to prioritize the backlog

Document functional, nonfunctional, and operational specifications

Document user stories and provide technical review and validation of requirements

Document workflows and processes based on business requirements, work with process engineering team to ensure these fit into overall end to end workflows

Support the collection and reporting of requirements related metrics

Provide additional support and guidance during the implementation phase, including development of training resources

Research, review, and analyze the effectiveness and efficiency of existing requirements gathering processes and developing strategies for enhancing or further leveraging these processes
Desired traits
Ability to make decisions, meet targets and work under pressure.

Ability to set up, facilitate, and lead service and process improvement sessions with a range of business stakeholders.

Ability to present to groups of mixed technical understanding.

Adept at creating visuals to tell a story.

Ability to build strong trust based relationships.

Adept at shifting priorities while maintaining a high degree of organization and control.

Ability to manage multiple tasks and projects simultaneously.

Ability to recommend actionable insights from projects and lead projects autonomously.

Ability to travel to remote sites. (less than 25%).

Demonstrated ability to work with geographically dispersed teams.

Ability to learn and understand new ways of doing things.

Ability to exercise good judgment within broadly defined practices and policies.

Ability to lead a team towards high quality decisions when they have differing perspectives and ideas.

Ability to provide business context for engineers as well as highlight technical challenges for non-engineers.

Excellent decision-making skills and the ability to work in a collaborative environment, a team player.

Perks and benefits
Competitive medical, dental, and vision insurance

401K plan

Monthly Virtual Work stipend for things like food, internet, travel, pet care, health and wellness

Annual Education stipend

Parental leave programs

Paid volunteer days

Onboarding setup, including: standing desk, laptop, monitor, and chair, and a stipend for additional items such as headphones, blue light glasses, or any other ergonomic supplies you may want or need

And much, much more!

Fictiv is continuing to expand our remote US workforce. Recent hires include professionals located in:
Arizona (AZ), California (CA), District of Columbia, (DC), Delaware (DE), Florida (FL), Georgia (GA), Hawaii (HI), Iowa (IA), Illinois (IL), Indiana (IN), Kansas (KS), Massachusetts (MA), Maryland (MD), Michigan (MI), Minnesota (MN), North Carolina (NC), New Hampshire (NH), Nevada (NV), Ohio (OH), Oregon (OR), South Carolina (SC), Texas (TX), Tennessee (TN), Utah (UT), Virginia (VA), Washington (WA), West Virginia (WV), Wyoming (WY)
Interested in joining our team? We look forward to hearing from you soon.
Our Digital Manufacturing Ecosystem is transforming how the next rockets, self-driving cars, and life-saving robots are designed, developed and delivered to customers around the world.
This transformation is made possible through our technology-backed platform, our global network of manufacturing partners, and our people with deep expertise in hardware and software development.
We're actively seeking potential teammates who can bring diverse perspectives and experience to our culture and company. We believe inclusion is the best way to create a strong, empathetic team. Our belief is that the best team is born from an environment that emphasizes respect, honesty, collaboration, and growth.
We encourage applications from members of underrepresented groups, including but not limited to women, members of the LGBTQ community, people of color, people with disabilities, and veterans.