Business Development Lead – Polygon
Others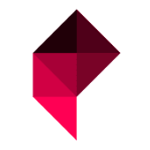 Polygon (51-200 Employees, 19% 2 Yr Employee Growth Rate)
9% 1-Year Employee Growth Rate | 19% 2-Year Employee Growth Rate | LinkedIn | $0 Venture Funding
What Is Employee Growth Rate & Why Is It Important?
Polygon is a popular Layer-2 solution on the Ethereum blockchain. It functions as a side-chain, letting Dapps on Ethereum operate with low fees and almost instant settlements.
Polygon is highly scalable and already supports upcoming Ethereum features such as Scaling and Interoperability. As one of the most popular Layer-2 solutions for Ethereum, there are many Polygon Jobs that are always available.
Using Polygon, one can create Optimistic Rollup chains, ZK Rollup chains, stand-alone chains or any other infrastructure required by the developer. Polygon effectively transforms Ethereum into a full-fledged multi-chain system (Internet of Blockchains). This multi-chain system is akin to other ones such as Polkadot, Cosmos, Avalanche etc., with the advantages of Ethereum's security, vibrant ecosystem and openness. With Polygon, new features are being built around the proven technology to expand the ability to cater to diverse needs from the developer ecosystem.
Check out some of the Polygon Careers below:
Job Description
What is Polygon?Polygon is the leading platform for Ethereum scaling and infrastructure development. Its growing suite of products offers developers easy access to all major scaling and infrastructure solutions: L2 solutions (ZK Rollups and Optimistic Rollups), sidechains, hybrid solutions, stand-alone and enterprise chains, data availability solutions, and more. Polygon's scaling solutions have seen widespread adoption with 7000+ applications hosted, 1B+ total transactions processed, ~100M+ unique user addresses, and $5B+ in assets secured.The RoleAt Polygon we are looking for a professional to lead Polygon ID Business Development for Polygon. This role is focussed on technology evangelism, engaging with enterprise companies to build POC/POV projects, enterprise partnerships etc.
What you need to succeed:
Self Driven / Entrepreneurial mindset
Experience in Tech Sales or Tech Marketing in the Blockchain space Or good knowledge of Blockchain technology & the crypto space – NFT, DeFi ecosystem Good at understanding and explaining technical concepts
Have a keen interest and curiousity in privacy, and identity
Great presentation & communication skills Great at building & leveraging relationships
2 to 5 yrs of total experience in enterprise organizations.
Experience in enterprise partnership or business development roles in technology / IT will be preferred.
BenefitsWork from anywhere (Remote first)Flexible working hoursFlexible vacation policyCompetitive SalaryPolygon is committed to a diverse and inclusive workplace and is an equal opportunity employer. We do not discriminate on the basis of race, national origin, gender, gender identity, sexual orientation, protected veteran status, disability, age, or other legally protected status.Learn More about PolygonWebsite | Twitter | Ecosystem Twitter | Developer Twitter | Studios Twitter | Telegram | Reddit | Discord | Instagram | Facebook | LinkedIn