Calendar and Updates Editor – Tinybeans
Writing & Editing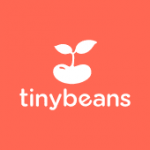 Tinybeans (51-200 Employees, 121% 2 Yr Employee Growth Rate)
35% 1-Year Employee Growth Rate | 121% 2-Year Employee Growth Rate | LinkedIn | A$2M Venture Funding
What Is Employee Growth Rate & Why Is It Important?
Job description
Tinybeans is a publicly traded tech company that is in active growth mode, continuing to invest in fulfilling our mission: to connect parents and their families with the most trusted tools on the planet to help them thrive. We feel fortunate to be welcoming more users to our platforms than ever before and playing an even more important role in parents' lives.
With a platform reach of over 20 million users, a deep content partnership with Apple and a 5-star App Store rating, Tinybeans is on a mission to help families create real connections with each other and with tailored resources to help them thrive.
Your Part in Our Mission:
We are seeking a full-time Calendar & Updates Editor with strong editorial instincts and a knack for applying SEO best practices in a thoughtful, natural way (anyone can search keyword-stuff; you create compelling content based on what parents really want to know). Reporting to the Managing Editor, you will assist in the creation of new and repurposed content that is not only optimized for search but also reflective of the brand's voice and values. The Calendar & Updates Editor will also play a critical role in managing both the local and national events calendars and supporting ongoing editorial team efforts.
What You'll Be Doing…
Regularly update articles, roundups and events to provide the most useful, current recommendations and information
Assist with the optimization of editorial content for SEO using available tools, including SEM Rush, Ubersuggest, Google Data Studio, Google Analytics and Google Dashboard
Work closely with the Managing Editor, Senior Lifestlyle Editor and Senior Regional Editor to identify story gaps and create/refresh posts to fill them
Strategize a robust local and national editorial events calendar, based on your own sourcing prowess, search/email trends and metrics. Upload events, approve submitted events and encourage local businesses, bloggers, etc. to submit their events for publication. Ensure that your assigned markets have sufficient events for newsletter coverage.
Remain up-to-date on the parenting vertical and digital trends
Participate in editorial meetings, contribute ideas for growth and be an active member of our small but mighty editorial team (read: You'll be excited to pitch in where needed)
Who We're Looking For…
Someone who can jump into any new task or project with enthusiasm and the drive to figure it out on the fly. Rolling up your sleeves is your favorite way to operate.
Extremely detail-oriented and organized, able to track and measure the success of content across platforms and multiple city editions; spreadsheets may or may not be your Love Language
Wildly in-the-know when it comes to events for kids and easily able to unearth cool happenings from coast to coast (based on your killer picks, readers in every city would swear you're a local!)
An eagle-eyed editor and patron saint of clean copy
A team player who loves collaborating with fellow editors as well as other departments, operates without ego and has fun along the way
A constant learner, always searching for inspiration for new ideas and fresh approaches
Familiar with the digital parenting space. You're on top of trends, brands and competitors and are dedicated to creating genuinely helpful, engaging content for anyone raising tiny humans.
We will…
Enable you to make a difference and work in an inclusive culture
Offer you a hybrid office and/or remote work schedule
Expose you to all aspects of a start-up experiencing incredible growth
Welcome you to be part of a publicly traded company with a global reach
Offer you competitive compensation + yearly stock options (All US FTE)
Health, dental, vision, FSA, Commuter Benefits and 401K ( Benefits may vary based on location)
A team dedicated to personal growth- LinkedIn Learning (All FTE)
Encourage you to recharge your batteries; generous time off policy, additional sick & personal time and 10 paid holidays.
Support you like family as part of our playful team
We have expanded our benefits to Canada!!
Salary Range for this position…
Minimum of $50k to $56k. Maximum annual per year
Salary does not include other forms of compensation or benefits offered in connection with position; however, base pay offered may vary depending on job-related knowledge, skills, and experience.
Ranges vary depending on location and local/state/federal compliance requirements in the United States and Canada.
Requirements
You must have…
3-5 years experience writing and editing content for a digital media company
Relevant SEO experience
An excellent grasp of SEM Rush or comparable search tools
Experience working within WordPress
Bachelor's Degree and/or equivalent business experience
Familiarity with Photoshop
The ability to thrive in an entrepreneurial, fast-paced environment
The Company is an equal opportunity employer and considers all applicants for employment without regard to race (including, without limitation, traits historically associated with race, such as natural hair, hair texture, and protective and treated or untreated hairstyles), color, creed, religion, sex, sexual orientation, marital or civil partnership/union status, national origin, age, disability, pregnancy, genetic predisposition, genetic information, reproductive health decision, sexual orientation, gender identity or expression, alienage or citizenship status, domestic violence victim status, military or veteran status, or any other characteristic protected by federal, state/province or local law. The Company complies with applicable state and local laws prohibiting discrimination in employment in every jurisdiction in which it operates.
At Tinybeans, we work hard and are committed to building a diverse team, fostering an inclusive culture, and investing in equity across our organization. Together, with our different perspectives, experiences, and backgrounds, our people are successful in jobs and are better able to address the needs of our customers.