Care Advisor – Honor Technology
Others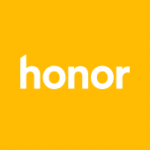 Honor Technology (501+ Employees, 21% 2 Yr Employee Growth Rate)
10% 1-Year Employee Growth Rate | 21% 2-Year Employee Growth Rate | LinkedIn | $255M Venture Funding
What Is Employee Growth Rate & Why Is It Important?
About us:
Our mission is simple—we're changing the way we care for our parents so they can live safely at home as they age. But how we accomplish our mission is anything but simple. Every day, we're solving complex problems that don't come with a playbook. Sound exciting? If you're someone who shares our core values—Care Starts with Connection, Great Solutions Demand Empathy, When You Grow We Grow, Our Differences Propel Us—let's talk.
Founded in 2014, Honor is now one of the fastest-growing, non-medical home care companies in the U.S. Why? We realized that by combining our amazing technology and operations with the local, personal touch of our partner agencies, we could make real progress transforming this fast-growing, $30BN industry. Honor's unique approach is driving our leadership as an innovator—and our rapid growth. We have cutting-edge machine learning, a beautiful, well-designed app, and industry-leading design, paired with a strong sales, marketing, and support engine. But we're not a tech company, we're a human company. The technology we design just helps our people be even better at their jobs.
About the Work:
Please note that this position is located in the East Bay (San Francisco, CA) area due to consistent and continued commitment to travel to the client locations. 
About the work:
We're looking for an amazing Care Advisor to join our team in the Bay Area. This role works in a fast-paced, team-driven environment that allows us to deliver the best care to our older adults and their families. Outside of in-home visits, this role will also support the sales team by managing relationships with key accounts while also maintaining visibility in hospitals, skilled nursing facilities, and assisted living settings.  If you are looking for a role where you can truly make a difference in the home care space, we invite you to apply!
Responsibilities
Willingness and ability to travel 90% of the time throughout the Bay Area to visit and connect with clients and their families and their caregivers.
Gain deep knowledge of Honor services and policies.
Assess client's activities of daily living and advise client on best program for care.
Play an important role in providing a best-in-class start of care experience to new clients.
Develop a clear care plan with the care recipient and their care manager (family member, spouse, friend, etc.).
Complete online electronic forms and applications related to client's health status, diagnoses, medications and other pertinent factors.
Communicate regularly with Honor staff to review problems or unique issues.
About you:
To succeed in the role, you'll need:
Prior experience with assessments or patient intake with home care, home health or in a skilled nursing setting
Outstanding interpersonal skills, respect and fondness for seniors, ability to work across sales and care teams to ensure best in class care and certain goals are met.
Strong work ethic, commitment to delivering an excellent care experience.
Experience working in a professional setting where you've demonstrated being caring, patient, empathetic and sincere.
Ability to work proactively, independently, and reliably under tight time frames in a fast-paced environment.
Clinical background such as RN, LPN, CNA, MA, etc. is a plus!
What's next?
Honor is remote friendly! We're hiring across the U.S., with an entirely virtual interview and onboarding process. No roles will require permanent relocation, but as conditions allow, we'll have office space for in-person collaboration in our San Francisco Bay Area, CA and Austin, TX hubs. If you're looking for a great job that offers you the opportunity to work from home, we'd love to talk to you.
Want to know more about why Honor is a great place to work? Check out our perks!
This role doesn't sound quite right? Send this application to a friend who may be a fit and check out our other available roles!
Honor is an equal opportunity employer. All qualified applicants will receive consideration for employment without regard to race, color, religion, sex (including pregnancy), national origin, age, disability, genetic information, political affiliation or belief.