Care Professional HR Associate – Honor Technology
HR & Recruiting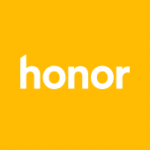 Honor Technology (501+ Employees, 21% 2 Yr Employee Growth Rate)
10% 1-Year Employee Growth Rate | 21% 2-Year Employee Growth Rate | LinkedIn | $255M Venture Funding
What Is Employee Growth Rate & Why Is It Important?
About us:
Our mission is simple—we're changing the way we care for our parents so they can live safely at home as they age. But how we accomplish our mission is anything but simple. Every day, we're solving complex problems that don't come with a playbook. Sound exciting? If you're someone who shares our core values—Care Starts with Connection, Great Solutions Demand Empathy, When You Grow We Grow, Our Differences Propel Us—let's talk.
Founded in 2014, Honor is now one of the fastest-growing, non-medical home care companies in the U.S. Why? We realized that by combining our amazing technology and operations with the local, personal touch of our partner agencies, we could make real progress transforming this fast-growing, $30BN industry. Honor's unique approach is driving our leadership as an innovator—and our rapid growth. We have cutting-edge machine learning, a beautiful, well-designed app, and industry-leading design, paired with a strong sales, marketing, and support engine. But we're not a tech company, we're a human company. The technology we design just helps our people be even better at their jobs.
About the Work:
We are looking for a driven and detail-oriented HR Associate. In this role you will work closely with our care operations and recruiting to ensure we are meeting and exceeding all guidelines and needs. We are looking for someone who is passionate about finding new and innovative ways to support our growing workforce. As an HR Associate here at Honor you will help with all aspects of supporting the Care Professional workforce including, but not limited to benefits administration, training, records keeping, payroll, operations, and help maintain compliance with government labor laws and regulations. We are looking to systematize a lot of our practices so we can operate more efficiently as we grow
Responsibilities
Provide HR support, including responding to general HR inquiries, questions about payroll and benefits administration; processing separations; and processing onboarding paperwork for Care Pros ensuring that all compliance documents are accurately recorded and up to date. within designated turnaround times.
Responsible for the full cycle infection control process in partnership with the Trust and Safety and Care Pro HR teams; ensure all clearance guidelines are met in order for Care Professionals to safely return to work.
Responsible the entire lifecycle of non-work related injuries or illness to include ADA interactive process and disability benefits.
Build positive relationships with Care Pros through excellent and proactive communication.
Maintain Care Pro online profiles in HRIS and Admin and generate reports as needed.
Provide employment verifications, unemployment claims, and answer employee questions about HR-related matters.
Assist in managing HR joint inbox; assign emails to its appropriate team members.
Manage all incoming mail related to unemployment claims, CA – SDI applications, employment verifications, returned paychecks, etc.
Identify HR related issues that require escalation to management; investigate, document and report relevant information.
Review and approve pending changes in Paylocity to ensure smooth payroll processing, including but not limited to demographic changes, direct deposit changes, timecard adjustments or missing hours, and review sick leave requests per assigned market in Honor's admin platform
Prepare badges, passes, and identification cards, and perform other security-related duties.
About you:
To succeed in the role, you'll need:
2+ years of customer service experience
1+ year experience in HR
Bachelor's degree, HR certificate or equivalent experience
Outstanding communication and interpersonal skills
Strong problem-solver with ability to work independently as well as part of a team
Experience working in a high growth company and the ability to adapt to ongoing change
Exceptional attention to detail and ability to balance multiple assignments
Excellent technical skills and ability to learn new systems quickly
Knowledge of HR best practices, systems, and protocols
Positive, can-do attitude, and professional telephone demeanor
Willingness to work on weekends on a consistent weekly basis
Flexibility to work at least one weekend day is required
What's next?
Honor is remote friendly! We're hiring across the U.S., with an entirely virtual interview and onboarding process. No roles will require permanent relocation, but as conditions allow, we'll have office space for in-person collaboration in our San Francisco Bay Area, CA and Austin, TX hubs. If you're looking for a great job that offers you the opportunity to work from home, we'd love to talk to you.
Want to know more about why Honor is a great place to work? Check out our perks!
This role doesn't sound quite right? Send this application to a friend who may be a fit and check out our other available roles!
Honor is an equal opportunity employer. All qualified applicants will receive consideration for employment without regard to race, color, religion, sex (including pregnancy), national origin, age, disability, genetic information, political affiliation or belief.