Channel Sales Manager – R-Zero Systems
Sales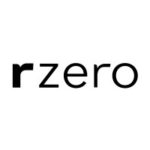 R-Zero Systems (51-200 Employees, 195% 2 Yr Employee Growth Rate)
92% 1-Year Employee Growth Rate | 195% 2-Year Employee Growth Rate | LinkedIn | $56.5M Venture Funding
What Is Employee Growth Rate & Why Is It Important?
Description
About R-Zero
R-Zero is the first biosafety technology company dedicated to making the indoor spaces we share safer, healthier and more productive. Founded to meet a once-in-a-generation opportunity to rethink how society approaches health in the built environment, we develop the most effective and innovative technologies to create safer, healthier buildings for all. Combining space utilization sensor technology, AI, ML and IoT connected hardware, R-Zero's intelligent biosafety platform provides first-of-its-kind visibility, automation and smart risk reduction in the indoor environments where humans spend 90% of their time. Today, R-Zero is emerging as a world-leader in delivering category-defining technology to deliver healthier indoor spaces for all.
We are a fast-growing startup, backed by the world-leading experts at Mayo Clinic and thought-leaders across health, hospitality, sports, commercial real estate and impact sectors – including those who have propelled some of the most transformative tech and innovation in history. DBL Partners, World Innovation Lab (WiL), SOSV, and John Doerr have all invested in our vision for a future that prioritizes health in the built environment.
As we grow our team, we're looking for candidates who aren't afraid to challenge the status quo, and are motivated to usher in a better future via better buildings. #LI-Remote
Opportunity Overview
The Channel Manager is responsible for winning, onboarding, maintaining, and expanding relations with channel partners within an assigned territory. You are responsible for understanding the overall sales strategy and implementing the necessary tactics to grow sales revenue. In this role, you will represent the entire range of company products and services to partners in order to achieve partner recruitment and sales objectives.
What You'll Do
Proactively recruit new qualifying partners
Meet assigned territory annual targets including sales volume requirements
Establish productive, professional relationships with key personnel in assigned partner accounts/territories
Coordinate the involvement of company personnel, including support, service, channel training and management resources, in order to meet partner performance objectives and partners' expectations
Proactively lead the joint partner planning processes that develop mutual performance objectives, financial targets, and critical milestones associated with a productive partner relationship
Proactively assess clarify and validate partner needs on an ongoing basis
Sell through partner organizations to end users in coordination with partner sales resources
Manage potential channel conflict with other firm sales channels by fostering excellent communication internally and externally, and through strict adherence to channel rules of engagement
Document solution requirements that best address end-user needs, while coordinating the involvement of all necessary company and partner personnel
Ensure partner compliance with partner agreements
Drive adoption of company programs among assigned partners
Achieve assigned sales quota in designated partner accounts
Meet assigned expectations for profitability
Complete partner account plans that meet company standards
Manage funnel, forecast, and sales opportunities to meet company standards using SFDC
Maintain high partner satisfaction ratings that meet company standards
Complete required training and development objectives within the assigned time frame
Requirements
What You'll Need
A strong commitment to complete tasks on time
The ability to develop strong relationships
The ability to influence and persuade our sales partners to sell our services
Strong organization skills including planning and prioritization
Customer service focused—Can turn a negative experience into a positive outcome through the use of empathy, the creation of an action plan to solve the customer problem, and follow through to ensure commitments are met.
Negotiation skills—can create a positive solution for all parties
Problem-solving—works to understand the problem thoroughly first
Minimum 5 years of channel sales experience in a business-to-business sales environment with a proven track record of success, existing partner relationships
Strong verbal and written communication skills
Shown experience developing and executing strategies for sales growth
Demonstrated track record building sales strategies from market data across multiple geographies/industries and uses common sense approach to execution
Creative, proactive, high energy and ability to energize and encourage others
Travel
This position may require up to 50% domestic travel.
We know that great work comes from great, and inclusive teams. At R-Zero, we specifically look for individuals with diverse strengths, skills, backgrounds, and ideas. We believe this gives us a competitive advantage to better serve our customers and mission, while helping us grow as a team and individuals.
Benefits
You'll love working at R-Zero because of our:
High-impact mission and purpose-driven team / culture
Flexibility to choose how you work – whether it be remote (anywhere in the USA), in our brand new Salt Lake City HQ, or a combination of the two
Competitive salary, startup equity + incentives
Excellent healthcare benefits (medical, dental, vision) covered at 100% for employees, with active enrollment eligibility – so coverage starts on day one

We're in the business of improving human health for all, so the health of every employee and their families is key

401(k) program with zero waiting period, so you can start investing in your future on day one
Dedication to deep work on Wednesday – no internal meetings, so you can focus on what's most important
Unlimited time off
Company-sponsored quarterly meetups to connect as a team
Perks are nice, but perks aren't what makes R-Zero an incredible place to work. It's our mission, team, and the opportunity to move society forward with impact-driven work that does. At R-Zero, we're building category-defining technology to solve one of society's greatest challenges, and our work compels us to show up each day for our customers and our teams, while feeling well supported in our benefits.
Tied to our science-based mission focused on health and safety, R-Zero maintains a policy requiring all employees to be fully vaccinated against COVID-19. Our priority is first and foremost the health and safety of our employees, partners and our community. Please note that R-Zero is an equal opportunity employer and we will comply with applicable law regarding accommodations.