Client Audit Senior Manager – MST/PST – CVS Health
Accounting / Finance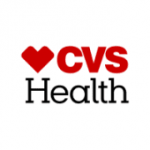 CVS Health (501+ Employees, 13% 2 Yr Employee Growth Rate)
5% 1-Year Employee Growth Rate | 13% 2-Year Employee Growth Rate | LinkedIn | $0 Venture Funding
What Is Employee Growth Rate & Why Is It Important?
Job Description
Candidates located in Scottsdale, AZ preferred. Up to 10% travel locally to Scottsdale 5 to 6 weeks out of the year.
CVS Health is currently looking for a dynamic individual to join our team in a Senior Advisor role. This is a client facing project management / auditor position that is responsible for coordinating, managing, tracking, reviewing, researching and assisting with multiple complex health plan audit activities initiated by CMS. In this position, the Senior Advisor will work closely with health plans, various Government auditors, the client account team, legal, and many other internal departments to ensure the completion of requested audits with consistency and minimal disruption to the business. This position needs to be able to manage many audits at the same time with short turnaround times. The Senior Advisor will be responsible for the timely and satisfactory resolution of exceptions identified during the audit process, specifically related to Rebates, DIR, and Pharmacy Contract testing. This includes having an extensive knowledge base around Rebates, DIR and Pharmacy Pricing in order to review and respond to all the auditor's questions in a short window of time. This position will also be expected to identify process enhancement opportunities to reduce or eliminate risk of future audit exceptions, as well as ensuring any concerns / issues are raised immediately to senior management. Skills must include abilities to analytically identify, track and encourage business owners in process enhancement opportunities to reduce risks, as well as researching claim specific questions.
As a senior advisor of Client Audit, you will be responsible for the following:
• Work directly with the government auditors, the client and all the internal business areas involved in the audit
• Manage the work load successfully as there is no room for error with government audits and these audits come in waves across many clients at the same time which the position needs to be able to juggle all of the competing priorities
• Have a deep knowledge base of Medicare Part D and the regulations, as well as having some knowledge around Medicaid and Exchange
• Work independently with limited direction from the Director
• Coordinate, manage, track the audits from start to closure
• Review and researching all questions from the auditor and client
• Work through and resolving any alleged issues; working strategically and achieving results
• Work with the right business leaders to ensure responses are accurate and senior leaders are aware of any issues in accordance with regulatory timelines
• Respond back to the auditor / client
• Understand the intricacies of rebates, DIR an Pharmacy Contract pricing in order to support the onsite audit work with the auditors, answering their questions correctly and confidently
• Identify process enhancements, as well as any gaps in controls within the business areas being audited
• Raise the appropriate items to senior leaders and doing so timely
• Documenting correspondence with internal partners, clients, and auditors
• Tracking all audit progress to ensure that all deliverables are provided by due dates
The ideal candidate will possess the following:
• A deep understanding of pharmacy rebates and pharmacy pricing
• Ability to actively seek new ways to grow and be challenged
• Critical thinking which translates into strategic actions
• Easily adapting to change
• Excellent verbal and written communications skills and experience communicating/presenting with all levels of leadership
• Strong Project Management skills that include the ability to adapt and deal effectively in dynamic, possibly unpredictable, environments while efficiently managing multiple projects from initiation through to completion. A working contributor responsible for each project's success.
• Ability to interact effectively with Government Auditors and Clients while under pressure during an audit is a must. Strong tolerance for ambiguity and stress
• Strong ability to maintain attention to detail and organizational skills.
• Team building skills that effectively influence and engage others in issue resolution-demonstrates pro-activeness looking out for the success of the team and CVS Health.
• Solves complex problems; takes a new perspective on existing solutions; exercises judgment based on the analysis of multiple sources of information
• Uses best practices and knowledge of internal or external business issues to improve products or services
• Strong ability to hold oneself and others accountable for mitigating risk and achieving results.
– Up to 10 percent travel to Scottsdale, AZ. Must be in MST or CST.
Required Qualifications
7+ years of prior relevant experience in audit, project management, or financial advisory role
7+ years of rebate experience (review of manufacturer contracts, payment reconciliation, DIR reporting)
7+ years of claim pricing experience including pharmacy contracts, network setup, claim pricing (AWP, MAC), and/or specialty
COVID Requirements
COVID-19 Vaccination Requirement
CVS Health requires certain colleagues to be fully vaccinated against COVID-19 (including any booster shots if required), where allowable under the law, unless they are approved for a reasonable accommodation based on disability, medical condition, religious belief, or other legally recognized reasons that prevents them from being vaccinated.
You are required to have received at least one COVID-19 shot prior to your first day of employment and to provide proof of your vaccination status or apply for a reasonable accommodation within the first 10 days of your employment. Please note that in some states and roles, you may be required to provide proof of full vaccination or an approved reasonable accommodation before you can begin to actively work.
Preferred Qualifications
Past project management experience is desired.
Proficiency in Microsoft Word, Excel, PowerPoint, Visio
PBM, SQL experience is also desired
Education
BS/BA required or equivalent years of education and experience
CPA, CIA or MBA preferred
Business Overview
Bring your heart to CVS Health
Every one of us at CVS Health shares a single, clear purpose: Bringing our heart to every moment of your health. This purpose guides our commitment to deliver enhanced human-centric health care for a rapidly changing world. Anchored in our brand – with heart at its center – our purpose sends a personal message that how we deliver our services is just as important as what we deliver.
Our Heart At Work Behaviors™ support this purpose. We want everyone who works at CVS Health to feel empowered by the role they play in transforming our culture and accelerating our ability to innovate and deliver solutions to make health care more personal, convenient and affordable.
We strive to promote and sustain a culture of diversity, inclusion and belonging every day.
CVS Health is an affirmative action employer, and is an equal opportunity employer, as are the physician-owned businesses for which CVS Health provides management services. We do not discriminate in recruiting, hiring, promotion, or any other personnel action based on race, ethnicity, color, national origin, sex/gender, sexual orientation, gender identity or expression, religion, age, disability, protected veteran status, or any other characteristic protected by applicable federal, state, or local law.