Community Lead – Polygon
Marketing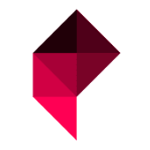 Polygon (51-200 Employees, 19% 2 Yr Employee Growth Rate)
9% 1-Year Employee Growth Rate | 19% 2-Year Employee Growth Rate | LinkedIn | $0 Venture Funding
What Is Employee Growth Rate & Why Is It Important?
Polygon is a popular Layer-2 solution on the Ethereum blockchain. It functions as a side-chain, letting Dapps on Ethereum operate with low fees and almost instant settlements.
Polygon is highly scalable and already supports upcoming Ethereum features such as Scaling and Interoperability. As one of the most popular Layer-2 solutions for Ethereum, there are many Polygon Jobs that are always available.
Using Polygon, one can create Optimistic Rollup chains, ZK Rollup chains, stand-alone chains or any other infrastructure required by the developer. Polygon effectively transforms Ethereum into a full-fledged multi-chain system (Internet of Blockchains). This multi-chain system is akin to other ones such as Polkadot, Cosmos, Avalanche etc., with the advantages of Ethereum's security, vibrant ecosystem and openness. With Polygon, new features are being built around the proven technology to expand the ability to cater to diverse needs from the developer ecosystem.
Check out some of the Polygon Careers below:
Job Description
What is Polygon?Polygon is the leading platform for Ethereum scaling and infrastructure development. Its growing suite of products offers developers easy access to all major scaling and infrastructure solutions: L2 solutions (ZK Rollups and Optimistic Rollups), sidechains, hybrid solutions, stand-alone and enterprise chains, data availability solutions, and more. Polygon's scaling solutions have seen widespread adoption with 7000+ applications hosted, 1B+ total transactions processed, ~100M+ unique user addresses, and $5B+ in assets secured.IndiGG is a Sub-DAO of Yield Guild Games (YGG) being built in association with Polygon to create a web3 gaming hub in India. IndiGG is building a platform for gamers to discover the future of gaming and embark on a journey into virtual worlds with digital property rights. Alongside, IndiGG is also actively partnering with the best gaming studios globally and locally and playing a crucial role in their foray into the Indian market to build the Indian market from the ground up with high-quality Web3 games.
Roles and Responsibilities
Taking complete ownership of the IndiGG community and devising effective strategies to grow it at scale
Manage and promote different activities to discover community in close sync with marketing and other functions through different outreach methods such as branding, marketing, events, content creation, collaboration, bounties, dynamic incentive programs, and other outreach methods.
Identify different cohorts within the community and get them engaged through community calls, forums, grants, and working groups
Recruiting and managing a team of community helpers (managers, sub-managers, game ambassadors, moderators, and other roles) and ensuring effective communication channels with them
Taking charge of the end-to-end onboarding flow for new players and ensuring they have a smooth experience
Tracking and growing the health and engagement of the community through data-driven KPIs
Identifying top talent across scholars and community helpers and designing a path for them to level up
Create regular resources and content such as live streams, written articles, guides, videos, and FAQs to help educate and enhance the IndiGG community experience.
Work closely with the investment team to identify trends in the crypto gaming space and relay the game preferences of the community
Build out a funnel of educational content to onboard non-crypto native players to IndiGG
Drive community success and stories to create virality around the community
Consolidate community ownership through governance, community leadership, and long-term token incentives.
What you need to succeed:
3-5 years of Community Management experience at a game studio, content or social media company, or Web3/NFT project community manager experience.
Have built communities from the ground up on social media, forums, YouTube/Twitch, and/or within Discord
Deep understanding of what makes communities great and demonstrated experience of strategies to drive engagement and growth.
Strong problem-solving skills and structured approach to execute initiatives on time
Excellent written and verbal communication in English
You have a deep passion for gaming and the gaming creator/content ecosystem.
Experience in running a large Discord server autonomously
You have a strong knowledge of the Web3 community space.
You're a self-starter. You can do a lot with little direction. When needed, you know how to propose what you need to get things done
Bonus points
You have a strong personal background in either gaming/content creation
You speak multiple vernacular languages in India
You have a strong presence as a content creator/communicator.
You genuinely enjoy getting every member (casual and hardcore) excited to be a part of the IndiGG community.
You are a strong advocate of Web3 gaming
BenefitsWork from anywhere (Remote first)Flexible working hoursFlexible vacation policyCompetitive SalaryPolygon is committed to a diverse and inclusive workplace and is an equal opportunity employer. We do not discriminate on the basis of race, national origin, gender, gender identity, sexual orientation, protected veteran status, disability, age, or other legally protected status.Learn More about PolygonWebsite | Twitter | Ecosystem Twitter | Developer Twitter | Studios Twitter | Telegram | Reddit | Discord | Instagram | Facebook | LinkedIn