Customer Success Manager – Jama Software
Customer Service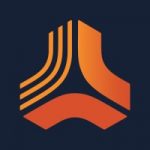 Jama Software (201-500 Employees, 19% 2 Yr Employee Growth Rate)
13% 1-Year Employee Growth Rate | 19% 2-Year Employee Growth Rate | LinkedIn | $233M Venture Funding
What Is Employee Growth Rate & Why Is It Important?
**Note that you don't need to possess 100% of the qualities to be considered**
**Women, BIPOC, LGBTQ, and other under-represented groups are highly encouraged to apply**
About Jama Software:
Jama Software is focused on maximizing innovation success. Numerous firsts for humanity in fields such as fuel cells, electrification, space, autonomous vehicles, surgical robotics, and more all rely on Jama Connect® to minimize the risk of product failure, delays, cost overruns, compliance gaps, defects, and rework. Jama Connect uniquely creates Live Traceability™ through siloed development, test, and risk activities to provide end-to-end compliance, risk mitigation, and process improvement. Our rapidly growing customer base of more than 12.5 million users across 30 countries spans the automotive, medical device, life sciences, semiconductor, aerospace & defense, industrial manufacturing, financial services, and insurance industries.
Overview:
The Customer Success Manager ensures our customers realize ongoing value from their investment in Jama. This role is responsible for a portfolio of customers and is an individual contributor member of a robust Sales organization. The CSM will be involved with all phases of the customer lifecycle with focus on protecting current revenue streams and driving growth and expansion into new areas of the account. They will also be responsible for ongoing growth and use of Jama, and for turning customers into Jama advocates.
Primary Responsibilities
     Drive Sales:
Be held responsible for Sales Quota achievement for a defined range of customers
Delivers industry leading renewal rates and commensurate upsell and expansion revenue
Reduces churn for customers in our target markets
Works to identify, develop, and, close upsell opportunities
     Customer Success:
Pro-active ownership of the lifetime customer relationship
Discovery of customer needs, objectives, goals, and business drivers
Ability to align at different levels of the customer's organization that include: End User, Project Leader, Executive Sponsor, Contracting/Procurement and Partners
Handle a portfolio of our most strategic and sophisticated clients, developing strategic account plans for each customer and uncover areas for growth
Develops reference customers and drives customer advocacy
     Teamplay:
Maintain accurate information in Salesforce
Prepares financial reports for forecasting renewal and upsell performance
Works collaboratively with other team members (AEs, SAs, Customer Care, Services, Product, Leadership)
Works closely with finance and legal teams to ensure all contracts are accurate and adhere to Jama policies
Qualifications:
Must Haves
Valid working permit for the EU
3+ years' experience as a Customer Success or Account management role within the IT-Industry
Experience with ownership and accountability for a revenue and/or bookings number
Proven record of successfully managing customer relationships to deliver results and sales quota achievement
Business analysis and business case (TCO/return on investment) construction
Sales evangelizing – general familiarity with the selling of system level products into enterprise accounts
Preferred skills:
Professional working Proficiency in German is a advantage
Reside in the Netherlands
Work experience in a SaaS business environment
Experience with Requirements Management, Application Lifecycle Management, or Product Lifecycle Management products
Experience working with the clients in the automotive industry
Benefits and Other:
If we've intrigued you and you are the right candidate for the role, we will offer:
Ambitious and fun work with a chance to define distinct, company-shaping tangible contributions
An energized and growth focused leadership team
Competitive cash and equity compensation
Jama Software is an Equal Opportunity Employer. Qualified applicants will be considered without regard to race, color, religion, sex, national origin, age, veteran status, sexual orientation, gender identity, disability, genetic information or that of his/her relatives, friends or associates or any other characteristic protected under federal, state, or applicable law.
We will ensure that individuals with disabilities are provided reasonable accommodation to participate in the job application or interview process, to perform crucial job functions, and to receive other benefits and privileges of employment. Please contact us to request accommodation.