Customer Support Agent – Bitso
Customer Service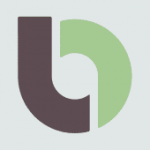 Bitso (501+ Employees, 389% 2 Yr Employee Growth Rate)
141% 1-Year Employee Growth Rate | 389% 2-Year Employee Growth Rate | LinkedIn | $4.4M Venture Funding
What Is Employee Growth Rate & Why Is It Important?
Customer Support is very important at Bitso and all our clients rely on it. We want our platform to be a place where our users feel supported in terms of time, quality, and experience. We are searching for someone to help us in our Customer Support area, they will be giving support mainly via live chat and a ticketing system that will include customer queries, complaints and account verifications.
Your impact:
Receive and respond to all incoming requests through support channels.
Provide the first response to all requests within the service level agreement (SLA) response times.
Communicate with internal and external stakeholders in an effective and empathetic manner.
Compile the necessary requirements of the user according to the client's request.
Scale the client's requests to the operations team with the necessary requirements.
Document and alert team of sudden problems (based on user reports) in the internal messaging software.
Work with customer advocacy to operationalize and standardize new and existing policies, processes and procedures.
Be flexible and adaptable to meeting the evolving needs of a high-growth and fast-paced organization.
Set a high bar for support analysts within the organization by setting an example through performance and work ethic.
Positive attitude when tackling different volumes of workload and highly available (Need to work one day during weekends).
Who you are:
6 mos to 1+ years' experience as Customer Support Agent.
Must be able to read, write and speak in English.
Passion & love for the customer service industry.
Willing to adapt to different working schedules, flexibility, an ability to work under pressure and handle varying workloads
Strong communication skills and exceed customer expectations.
Experience with different channels of support, including voice, e-mail, social and/or chat.
We value honesty, integrity, proactive and meticulous people. With a great sense of responsibility and teamwork spirit.
Communication skills in order to operate across multiple departments.
Additionally, it would be nice if you: 
Are passionate about cryptocurrencies and fintech.
Are motivated by Bitso's mission and creating a seamless support experience for our highly growing customer base over Latin America.
About Bitso:
Bitso is Latin America's leading cryptocurrency platform. Our goal is to evolve how we think about and use money. We believe that we should all have the opportunity to use our money whenever we want it, and how we want it, without boundaries or schedules. To achieve this, we provide individuals with fast, cheap, seamless and user-friendly financial services powered by blockchain technology.
Cryptocurrencies do not rely on intermediaries to give them legitimacy or value. Instead, they are valuable because of the peer-to-peer technology that powers them. We firmly believe in crypto and the use cases it has. It's time for the world to upgrade to a fair, open, transparent, and global financial system for all. #makecryptouseful. 
Visit us at https://bitso.com/
Bitso promotes an environment where people are treated fairly and with respect, free of discrimination, bullying, harassment, violence or threats.
Please visit: https://bitso.com/legal/GI/terms to see our privacy policy.
Compensation and Benefits:
Purpose: You'll be part of something bigger, working towards financial disruption and inclusion across Latin America.
Culture: You'll work in a thriving, friendly, and fun environment that promotes open discussions, jokes, learning, video games, and lots of fun.
People: You'll work with some of the most driven and intelligent people in the crypto space, engaging with a network of diverse talent from 25+ nationalities bound by our quest to #makecryptouseful.
Salary: We pay competitively in the countries where we operate.
Venue: Work from wherever you want, work asynchronously; this role is fully remote to give you maximum freedom.
Unlimited Paid Time-Off:  You choose your number of days off. Recharge batteries and enjoy who you are outside the office
Employee Stock Option Plan: we want our team members to be owners of the company. Therefore, as we all together crave for the success of our business, you will be eligible to participate in our stock option plan!
---
This role is expected to work remotely.
These are the applicable requisites, although equivalent competencies in any of the above will also be considered.