Data Analyst, Strategy & Operations – Buildforce
Data Analysis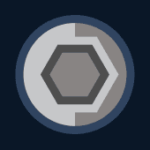 Buildforce (11-50 Employees, 2 Yr Employee Growth Rate)
1-Year Employee Growth Rate | 2-Year Employee Growth Rate | LinkedIn | $5.5M Venture Funding
What Is Employee Growth Rate & Why Is It Important?
Job description
Buildforce is looking for a Data Analyst to join our Strategy & Operations team in either our Houston or Austin offices. This role is an opportunity to become the first dedicated analytics hire within a high-growth tech business that leans on insights from our vast and growing datasets to make key decisions across the entire company. You'll work closely with team leaders throughout the organization and report directly to the Chief of Staff. This role is designed for someone with an analytical and quantitative background who can help with developing and owning data analytics across the entire company, as well as contributing to other strategic projects and financial analyses.
What You'll Do:
Utilize data and conduct analyses to guide strategic decision-making and prioritization across the entire company (Product, Operations, Finance, and Sales)
Manage KPI reporting and maintain business intelligence dashboards
Work closely with stakeholders in identifying and owning the following:

Metric Selection and Segmentation: Are we tracking and measuring the correct "north star metrics" that support the company's goals and mission?
Accuracy and Reliability: Are we calculating the chosen metrics accurately? Are the critical dashboards up-to-date?
Organization and Usability: Are the intended users able to read and interpret the dashboard and make business decisions on the insights provided?

Present findings, recommendations, and results to senior leadership
Assist with financial modeling, reporting, forecasting (including preparing materials for quarterly board meetings and fundraising initiatives)
Build tools for our Operations and Sales teams to track internal productivity and velocity
Job requirements
1-3 years of relevant experience in consulting, strategic data science/analytics roles in a technology company, or an equivalent analytical role in a high growth startup

Proficiency in SQL – Ability to independently break down large datasets and synthesize inputs from multiple sources

Advanced spreadsheet experience using Excel or Google Sheets

Familiarity with a BI tool (Tableau, Looker, Mode) is a plus

Exceptional organization, planning skills, and attention to detail

Excellent verbal, written, and visual communication skills

Ability to think creatively and to work well both as part of a team and as an individual contributor
If you're interested in a role with Buildforce, please reach out! We're excited to meet you.