Data Automation Engineer – Anduin
Data Analysis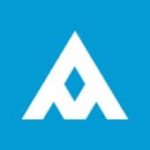 Anduin (51-200 Employees, 74% 2 Yr Employee Growth Rate)
64% 1-Year Employee Growth Rate | 74% 2-Year Employee Growth Rate | LinkedIn | $0 Venture Funding
What Is Employee Growth Rate & Why Is It Important?
The private capital market hosts 14 trillion dollars of investment that fund massive innovation around the world; yet much of it still operates on manual processes and fragmented legacy systems. Think of the New York City subway system running on analog machines!
Anduin's mission is to be the driving transformation engine for workflow automation, data processing, and systems integrations in this industry. In the past 12 months, our products have powered over $15 billion dollars in investments for 10,000+ investors across hundreds of funds. This is just the beginning.
Anduin's founding team was composed of leading technologists from Palantir, Addepar, and IBM. We have brought together world-class talent in engineering, product, and business development to actualize the next generation of transactions and analytics in the private markets.
We are looking for Data Automation Engineers, who will work closely with both software development and legal teams to take part in various phases of the operation of our Legal Services, which is a crucial part of Anduin Fund Subscription and Fund Operation products (https://fundsub.io). This role requires a mix of different skills in software engineering, so candidates from various backgrounds are welcomed to try out if you are interested in picking up new skills while on the job.
Job Responsibilities:

Digitizing legal documents into logic-driven smart web forms

Implement smart form UI & logics.
Work closely with the legal teams on customer's data to build highly customized smart web forms.
Work closely with the QA engineering team to ensure high quality for smart forms.
Work closely with the customer support team to deliver the smart forms to customers in a timely manner.

 Analyzing data collected via the smart forms

Use data collected by smart forms to generate insights and reports
Write scripts to transpose data to different schemas for different data processing pipelines

Enhancing internal tools

Propose and implement internal tools to increase the productivity of the work of your team and other teams in the digitization pipeline.
Work closely with the product engineering team to improve Anduin proprietary technologies to increase the quality & scale of Legal Services

Collaborating with team members from other office locations

Work mainly in the US time zone, and can collaborate with team members from other office locations.
Be able to join team meetings and meetings with managers in different time zones.
Job Qualifications:
2+ years of working experience in software development, data engineering, or automation QA (who would like to change the line of work)

Experience with web development is a plus
Familiarity with data processing pipeline is a plus
Good sense of UI/UX is a plus
A mix of all above is not required but a BIG plus

Excellent in logical thinking & problem solving skills
Hard working, highly responsible and great in teamwork skill
Good at time management & detail-oriented
Good communicator, particularly in English
Why you should join Anduin

Competitive salary and equity
Flexible work environment (remote)
Flexible vacation/time-off policy
Health insurance