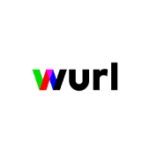 Wurl (51-200 Employees, 227% 2 Yr Employee Growth Rate)
The Wurl Network connects the world's largest digital brands with the world's largest streaming services.
137% 1-Year Employee Growth Rate | 227% 2-Year Employee Growth Rate | LinkedIn | $15.3M Venture Funding
What Is Employee Growth Rate & Why Is It Important?
About Wurl, Inc.
Do you want to help grow an incredible entertainment and ad tech company with a fantastic culture, collaborate and grow your career, while working remotely?
Wurl, the world leader in powering streaming TV, interconnects over 1200 streaming channels from the world's top content companies with the leading streaming distribution services in over 50 countries. The Wurl Network platform helps leading studios such as A+E Networks, AMC Networks, BBC Studios, Bloomberg, CNN, Reuters and Sony, deliver programming to the biggest streaming platforms, including Amazon IMDb TV, LG, Roku, Samsung TV Plus, Rakuten, Twitch, and VIZIO, while maximizing monetization. Reaching over 300 million connected TVs around the globe, Wurl makes it effortless for content companies to build and track global distribution for branded linear channels, live events, and on-demand programming to manage and monetize their ad inventory.
We're an entertainment tech startup with 160+ team members across the world. We've been recognized as a "Great Place to Work" after the first two years by fostering an inclusive and mission-driven culture. In addition to stock options and great benefits, our people work remotely.
**Our employees love working with us because we have a great and positive work culture, incredible health and wellness benefits, competitive annual PTO, parental leave, opportunities for career growth, and we are entirely remote! **
Director of Product Management – Remote, Full Time:
Wurl is seeking a Director of Product Management to lead the vision, roadmap, and strategy of Wurl's Performance Marketing service, Wurl Perform. Perform uses machine-learning to micro-target connected TV promo ads for SVOD, AVOD, and FAST-channels.
Reporting to the Head of Advertising, this individual will define and execute all of Wurl's upcoming product initiatives and potentially lead a small team of product managers as the business grows. The ideal candidate MUST have extensive experience in product management and motivation and leadership skills, with specific experience either in AdvancedTV/ConnectedTV, Mobile Media, or Display media-technology advertising space.
Responsibilities
Work with the Head of Advertising and Business Development for Perform on product vision, design, strategy, and execution for Wurl's streaming products development efforts
Support the product team on day-to-day activities
Drive project timelines and release schedules
Help establish and refine our product development process
Collaborate with a cross-functional team of product managers, software engineers, and business operations to create business requirements, develop technical designs, and develop new products for the market
Understand and lead analyses of the competitive environment, customers, and product
metrics to determine the right set of features to drive engagement
Clearly, communicate product benefits to users and internal stakeholders
Develop a comprehensive product and marketing roadmap to deliver on business goals
Drive product requirements, product planning, and product design of new features and enhancements
Own and improve product features
Communicate with clients to solicit direct feedback on products and features to enhance our products monetization roadmap
Deliverables and responsibilities include: Market Research, User Testing, Product Strategy, Vision/Mission Statements, Price & Cost Model, Business Plan, ROI Model, Competitive Analysis, Opportunity, Problem, Solution, Features, Benefits, Tech Specifications, Features Definition, Priorities, MVP definition, Release/Launch Plan, Tactical Roadmap, Strategic Roadmap
Providing strong leadership, management skills, and a clear vision
Holding yourself and others accountable
Demonstrate good problem solving
Communicate efficiency
Drive for productivity
Continually deliver process improvements
Proactively bring process and documentation enhancements to the product development process
Be an internal resource for team leaders when they have questions regarding product roadmap, platform integrations, and launch schedules
Translate product vision, strategy, and roadmap into product definitions that can be communicated to engineering and other cross-functional teams
Act as a primary interface for collaboration and communication between the product team and internal stakeholders
Develop and prioritize new strategies, product, and growth initiatives
Manage all aspects of our video streaming experience from concept to launch
Create, manage, and track budgets and work plans
Provide goals, structure, and guidance to team members
Qualifications
10+ years in the technology space (product management, engineering, operations, or program management), with at least 7+ years of product management experience in the digital video or ad-tech and mobile media industry (VOD, OTT)
Comfortable analyzing data and methodical approach to troubleshooting issues. Able to effectively translate results to a variety of stakeholders
Ability to work under pressure, meet deadlines, and handle multiple projects simultaneously
Excellent leadership skills with experience hiring and managing cross-functional distributed teams
Experience in planning, developing, and launching products successfully
Excellent written and verbal communication skills, with an ability to present to executive team members and key stakeholders.
Comfortable interfacing with senior level leadership/management
Experience with agile development methodologies
BA/BS degree or equivalent
Competitive Compensation and Comp Plan for the right candidate
Physical Requirements:
Prolonged periods of sitting at a desk and working on a computer.
Must be able to lift up to 15 pounds at times.
What We Offer
Wurl provides a competitive compensation and excellent benefits package including medical, dental, vision, life/disability insurance, 4 weeks of paid time off, 10 paid holidays, 401(k), flexible schedules and HSA. We are a fun, creative and collaborative remote work environment, headquartered in Palo Alto, CA. We live our values everyday in how we work with one another and support our clients. Wurl is truly a unique place to learn, create and have a daily impact on millions of people every day.
Our promise to you
Few companies will allow you to thrive like you will at Wurl. You will have the opportunity to collaborate with the industry's brightest minds and most innovative thinkers. You will enjoy ongoing mentorship, and you will understand what we mean by "human connection." You will be proud to say you're a part of the company revolutionizing TV.