Engineering Manager, Verifications – Checkr
Engineering Manager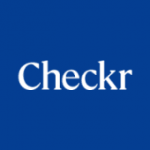 Checkr (501+ Employees, 94% 2 Yr Employee Growth Rate)
79% 1-Year Employee Growth Rate | 94% 2-Year Employee Growth Rate | LinkedIn | $679M Venture Funding
What Is Employee Growth Rate & Why Is It Important?
Checkr's mission is to build a fairer future by designing technology to create opportunities for all. We believe all candidates, regardless of who they are, should have a fair chance to work. Established in 2014 and valued at $5B, Checkr is using technology to bring hiring to the next level. Our People Trust Platform uses machine learning to help thousands of companies modernize their background check process and make hiring safer, more efficient, and more inclusive. Some of our customers include Uber, Instacart, Doordash, Netflix, Compass Group, and Adecco.
A career with Checkr is an opportunity to work with some of the best and brightest minds, disrupt an industry for a better future, and give otherwise overlooked candidates access to employment. Checkr has been recognized in Forbes Best Startup Employers and is a top Y Combinator company by valuation.
Checkr is looking for an Engineering Manager to lead a newly formed team responsible for delivering a brand new screening product. The team is positioned within the Verifications portfolio, which encompasses a wide array of products including Employment, Education, and Professional License Verifications, along with Drug and Occupational Health Screenings. Success in this role requires you to enable and guide engineers to a successful launch via incremental value-adding features that make up the MVP, clear communication and expectation setting with stakeholders, and close collaboration with the Product Manager. This position offers a unique opportunity to to lead a new team with no inherited technical or product debt as well as an opportunity to advance in your career quickly through expanded ownership across the Verifications portfolio's products.
In this role, you will be joining the Background Check program, which is responsible for Checkr's core product. This program currently supports >40 software engineers and is ~40% women-identifying. Your commitment to supporting an inclusive environment is an essential part of this role.
What a typical week may look like at Checkr
Analyze qualitative and quantitative data to drive product, technical, and team improvements
Represent the team in planning and product meetings
Work with the team to reduce technical debt and sustainably scale our architecture
Optimize engineering processes and policies to drive velocity and quality
Partner closely with product management to build new features and enhance existing ones
Partner closely with our data vendor to prioritize technical and product enhancements
Mentor and develop the careers of team members varying in seniority and experience
Hire and grow the team
What you bring
1-4 years as an engineering manager
Exceptional verbal and written communication skills
Strong skills in critical thinking, decision making, problem-solving, and attention to detail
Experience managing quality incidents as both a technical lead and communication lead
Experience working on products at scale, and understanding the data, legal, human impact, and technical nuances of supporting highly regulated products
Strong experience with TDD, pair programming, and agile methodologies
Deep understanding of service architecture and system design
Deep understanding of lean software development principles
Ability to make high-level prioritization decisions quickly and thoughtfully
Backbone to make tough decisions when necessary
Able to develop inclusive teams to foster growth and diversity
Ready to mentor the team to grow by providing stretch assignments and opportunities relevant to their interests
Humility, openness to feedback, and eagerness to learn
What you get
A fast-paced and collaborative environment
Learning and development allowance
Competitive compensation and opportunity for advancement
100% medical, dental, and vision coverage
Up to 25K reimbursement for fertility, adoption, and parental planning services
Flexible PTO policy
Monthly wellness stipend, home office stipend
The base salary for this position will vary based on geography and other factors. In accordance with Colorado law, the base salary for this role if filled within Colorado is $177,013-$208,250.
Equal Employment Opportunities at Checkr
Checkr is committed to hiring talented and qualified individuals with diverse backgrounds for all of its tech, non-tech, and leadership roles. Checkr believes that the gathering and celebration of unique backgrounds, qualities, and cultures enriches the workplace.
Checkr also welcomes the opportunity to consider qualified applicants with prior arrest or conviction records. Checkr's commitment to diversity extends to hiring talented individuals in spite of a prior criminal history in accordance with local, state, and/or federal laws, including the San Francisco's Fair Chance Ordinance.