Executive Director, Chief Medical Officer – Recruitment & RWE – CVS Health
Others,HR & Recruiting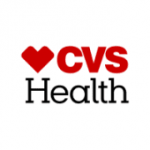 CVS Health (501+ Employees, 13% 2 Yr Employee Growth Rate)
5% 1-Year Employee Growth Rate | 13% 2-Year Employee Growth Rate | LinkedIn | $0 Venture Funding
What Is Employee Growth Rate & Why Is It Important?
Job Description
The Executive Director, Chief Medical Officer – Recruitment & RWE will serve as a member of the CTS Medical Affairs leadership team, a strategic partner to the Recruitment, RWE and Trial Delivery business lines, and a supporting partner to all CTS functions and stakeholders involved in clinical research.
The Executive Director is a leadership role with substantial strategic input as serves as Senior Medical Director within CTS. This role will be responsible for defining the strategy and tactics required to support CTS customer product pipeline as well as post-marketing commitments and will be critical in developing new strategic relationships and maintaining strong current relationships with key opinion leaders. The role will be responsible for interacting with cross-functional teams externally and internally, including clinical operations, business development, enterprise analytics, clinical data management.
He/she will provide leadership in collaboration with other medical directors, business lines, and other stakeholders in developing the clinical evidence strategy, recruitment campaigns, and trial delivery at research sites. Design and collaborate with cross-functional study teams, execute clinical studies to support CTS customer and CTS internal clinical evidence strategy. Collaborate with biostatistics to develop statistical analysis plans and oversee authorship of clinical study reports and other study deliverables. Provide scientific and medical support for publications and presentations.
The incumbent will act as lead business and clinical liaison to network providers and facilities to support the effective execution of medical services programs by the clinical teams and stay abreast of internal and external developments, trends and other dynamics relevant to the work of CTS to maintain, at all times, a fully current view and perspective of internal/external influences and/or implications for the assigned therapeutic and disease area(s).
The Executive Director will work closely with the business development team to provide Medical and Scientific input when assessing opportunities and coordinate opportunities which are overlaid between multiple CVS entities, Aetna, Caremark, Pharmacy and Retail business units.
Has direct line responsibility for the Medical Directors of Recruitment, RWE and Trial Delivery.
Required Qualifications
• Lead the development of protocol writing for and operational execution of RWE studies. Be critically involved in external engagement of customers involved in these studies, both supporting the scientific advocacy and scientific engagement of the medical community. Participate in the interpretation and reporting of the results of the research, including any appropriate health authority interaction. Evaluate scientific information and new ideas to assist in identifying new research opportunities.
• Oversee feasibility including algorithm development to identify patients from internal and external data sources. Provide patient-centric approaches and strategic oversight to help recruitment team meet enrollment goals, maximize site referrals & patient enrollment, and minimize attrition.
• Providing scientific input and oversight on a protocol level, as well as leadership and management of cross-functional execution of assigned clinical studies. Guide medical directors in outlining the basic standards and processes involved in studies ensuring compliance, particularly with regard to patient safety and authorized data use.
• Collaborate with business units; sponsors, Key Opinion Leaders, Clinical Advisory Board members, regulatory bodies (FDA and other), and strategic partners to identify the expansion of product offerings.
COVID Requirements
COVID-19 Vaccination Requirement
CVS Health requires certain colleagues to be fully vaccinated against COVID-19 (including any booster shots if required), where allowable under the law, unless they are approved for a reasonable accommodation based on disability, medical condition, religious belief, or other legally recognized reasons that prevents them from being vaccinated.
You are required to have received at least one COVID-19 shot prior to your first day of employment and to provide proof of your vaccination status or apply for a reasonable accommodation within the first 10 days of your employment. Please note that in some states and roles, you may be required to provide proof of full vaccination or an approved reasonable accommodation before you can begin to actively work.
Preferred Qualifications
• 10 years minimum experience in Biopharma, CRO or AMC working in Clinical Research or equivalent areas
• 8 years of experience with clinical trial design and execution
• 5+ years of leadership experience across clinical, medical affairs or clinical operations
• Strong track record of scientific and clinical inquiry
• Must have excellent leadership and interpersonal skills; should have proven skills as an effective team player who can engender credibility and confidence within and outside the company; must have ability to interface with customers.
• The incumbent should have the ability and strong desire to be "hands on". Possess a results-oriented work ethic and be a critical thinker for problem solving
Education
• MD or equivalent with research experience
Business Overview
Bring your heart to CVS Health
Every one of us at CVS Health shares a single, clear purpose: Bringing our heart to every moment of your health. This purpose guides our commitment to deliver enhanced human-centric health care for a rapidly changing world. Anchored in our brand – with heart at its center – our purpose sends a personal message that how we deliver our services is just as important as what we deliver.
Our Heart At Work Behaviors™ support this purpose. We want everyone who works at CVS Health to feel empowered by the role they play in transforming our culture and accelerating our ability to innovate and deliver solutions to make health care more personal, convenient and affordable.
We strive to promote and sustain a culture of diversity, inclusion and belonging every day.
CVS Health is an affirmative action employer, and is an equal opportunity employer, as are the physician-owned businesses for which CVS Health provides management services. We do not discriminate in recruiting, hiring, promotion, or any other personnel action based on race, ethnicity, color, national origin, sex/gender, sexual orientation, gender identity or expression, religion, age, disability, protected veteran status, or any other characteristic protected by applicable federal, state, or local law.