Financial Analyst – Rstudio
Accounting / Finance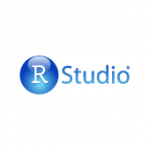 Rstudio (201-500 Employees, 75% 2 Yr Employee Growth Rate)
41% 1-Year Employee Growth Rate | 75% 2-Year Employee Growth Rate | LinkedIn | $166.4M Venture Funding
What Is Employee Growth Rate & Why Is It Important?
Overview
Financial Analyst
RStudio creates great software that helps people understand data and make better decisions in real-world applications. Our core is an open-source data science toolchain, and we aim to make it available to everyone, regardless of their economic means.
The mission of our Finance team is to provide high quality, accurate and timely financial reporting and serve as a strategic partner to the organization as we look to continue to execute on our high leverage, profitable growth strategy. It is our objective to support internal stakeholders by providing financial analysis and insight to drive strategic initiatives and enhance financial literacy across the organization. We operate with high-integrity and provide our internal and external stakeholders with responsive, direct and honest communication to help drive decision making processes across the company.
As we grow, we are looking to add another member to this talented and dedicated team. The Financial Analyst will play a key role in our growing team, working to enhance our financial planning and reporting processes and contributing to a collaborative team culture focused on driving continuous improvement in both the business and the finance organization. This person will support our business by directly collaborating with various business leaders on multi-department projects, serve as the key finance support for budget owners, and ensure we have a keen eye to scalable solutions as the company grows. The ideal candidate will have 3+ years of relevant financial experience working in an FP&A role, ideally in a software company; including budgeting, forecasting, reporting, analysis, and building financial models.
Reporting to the FP&A Manager, the Financial Analyst will be a key participant in the creation of the company's annual budgets and long-term plans, assist in the preparation of detailed monthly and quarterly financial reporting packages including variance analysis, support regular quarterly forecasting process including headcount reconciliations, and serve as a partner to the broader finance and accounting team in close processes.
What you'll own:
Enhance and update three statement financial models to support budgeting, long-term planning, and quarterly forecasting
Prepare timely and accurate monthly reporting and variance analysis for key financial and operational metrics, understanding performance drivers against budget, forecast and prior periods
Develop detailed analysis for monthly expense trend data
Prepare compensation and headcount analysis and support monthly commission processes
Gain deep understanding of the business, providing analytical support for business decisions, assessments and product pricing scenarios
Complete ad-hoc reporting and analytical support for the finance and business teams
What you'll help with:
Help identify process improvement opportunities and build scalable and efficient financial processes
Assist senior management with the preparation of board presentations and reporting packages
Support and contribute to month-end close/reporting activities and variance analysis, including accrual activities
Preparation of annual budgeting materials and forward looking multi-year financial forecasts
Defining new financial frameworks to measure impact of decisions across the company and assist in the measurement of new financial metrics to help tell our financial story
Implement changes to reporting cadence and suggest changes to reporting structure as appropriate
Building financial models to assist in decision making process
About you:
You have a Bachelor's Degree in Finance or Accounting and 3+ years of relevant financial experience; including budgeting, forecasting, planning, analysis, reporting and building financial models
You have a strong understanding of SaaS metrics
You have experience working with financial systems, including Adaptive Insights and NetSuite
You have experience leading or participating in headcount planning discussions
You are excellent with time management and the ability to multitask and prioritize work
You are proactive, analytical, and use critical and strategic thinking to solve complex problems
You find enjoyment in working alone and collaborating with others
You seek ways to improve existing processes and create scalable solutions
You have a keen attention to detail to ensure accuracy in modeling and reporting
You possess excellent communication, organizational and interpersonal skills
About us:
We welcome all talented colleagues and are committed to a culture that represents diversity in all its forms.
We prioritize giving ourselves "focus time" to get deep work done. We minimize meetings and attempt to operate asynchronously.
We are a learning organization and take mentorship and career growth seriously. We hope to learn from you and we anticipate that you will also deepen your skills, influence, and leadership as a result of working at RStudio.
We operate under a unique sustainable business model: We have over 50% of our engineering dedicated to creating free and open source software.  We are profitable and we plan to be around decades from now.
Notable:
We offer competitive compensation with extensive human-first, people-focused benefits to prioritize your personal and financial well-being.
100% of medical, dental, and vision insurance premiums are covered for employees and their families! Fertility and gender-affirming healthcare is included in all of our plans.
Supplemental mental health and wellness benefits are available via Ginger even if you don't opt in to our insurance plans, including Ginger for teen family members.
RStudio's gender-neutral paid parental leave policy covers all new parents, including foster and adoptive parents.
Our 401k matches up to 50% of the maximum employee contribution after six months.
An annual profit-sharing bonus for employees recognizes our team's contributions to company performance across the year.
We are a 100% distributed team. You are also welcome to come into our Seattle or Boston offices.

Our remote office allowance includes:

$1000 home office allowance plus an additional $800 for equipment
Up to $400 monthly reimbursement for coworking space rental

We provide a flexible environment with a generous vacation policy that encourages a minimum of four weeks PTO per year plus 13 paid company holidays.
RStudio is committed to being a diverse and inclusive workplace. We encourage applicants of different backgrounds, cultures, genders, experiences, abilities, and perspectives to apply. All qualified applicants will receive consideration for employment without regard to race, color, national origin, religion, sexual orientation, gender, gender identity, age, physical disability, or length of time spent unemployed.