Front End Developer UI Specialist – IOVLabs
Software Developer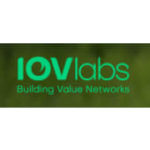 IOVLabs (51-200 Employees, 2 Yr Employee Growth Rate)
1-Year Employee Growth Rate | 2-Year Employee Growth Rate | LinkedIn | $0 Venture Funding
What Is Employee Growth Rate & Why Is It Important?
About IOV Labs IOV Labs is on a mission to provide the next generation of fintech innovators with the decentralized tools and technology to build a new global economy. IOV Labs promotes, develops, and supports the operation of the RSK Blockchain, a Turing-complete Bitcoin merge-mined smart contract platform – the most secure smart contract platform in the world. IOV Labs also develops the RSK Infrastructure Framework (RIF) to provide our partners with everything they need to build decentralised apps and new Open Finance services on the RSK Blockchain. RSK Users range from people securing their savings in Argentina, to workers sending home remittance payments from overseas. RSK is quickly becoming the emerging market blockchain.
About the Role We are looking for a Full Stack Developer with a passion for Front End UI implementations specifically implemented in React Native. If you love challenges, solving complex problems and generating impact on millions of people, keep reading!
We are excited to see what you're made of!
IOV Labs embraces diversity and is proud to be an equal opportunity employer open to all qualified applicants regardless of race, color, ancestry, religion, sex, national origin, sexual orientation, age, citizenship, marital status, disability, gender identity or expression, Veteran status, or any other legally protected status.
Salary and compensation
No salary data published by company so we estimated salary based on similar jobs related to Medical, React and Finance jobs that are similar:
$70,000 — $120,000/year
Location
Global – Remote