Frontend Engineer – Sporty Group
Software Developer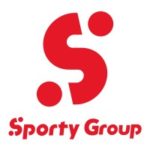 Sporty Group (51-200 Employees, 2 Yr Employee Growth Rate)
1-Year Employee Growth Rate | 2-Year Employee Growth Rate | LinkedIn | $0 Venture Funding
What Is Employee Growth Rate & Why Is It Important?
Sporty's sites are some of the most popular on the internet, consistently staying in Alexa's list of top websites for the countries they operate in.
Our latest focus is to build a technical team based across SE Asian timezone in support of our global expansion.
If You Are
● Passion with new tech. Prefer clean code. Be able to work independently
● The candidate will have a strong understanding of Javascript
● The candidate will have great communication skill
Who We Are
Sporty Group is a consumer internet and technology business with an unrivalled sports media, gaming, social and fintech platform which serves millions of daily active users across the globe via technology and operations hubs across more than 10 countries and 3 continents.
The recipe for our success is to discover intelligent and energetic people, who are passionate about our products and serving our users, and attract and retain them with a dynamic and flexible work life which empowers them to create value and rewards them generously based upon their contribution.
We have already built a capable and proven team of 300+ high achievers from a diverse set of backgrounds  and we are looking for more talented individuals to drive further growth and contribute to the innovation, creativity and hard work that currently serves our users further via their grit and innovation.
We are hiring both Mid and Senior level Frontend Engineers and a willingness to work in VueJS is fine – as long as you are willing to learn and have demonstrable experience in an object-oriented programming language.
Our Stack (we don't expect you to have all of these)
● Vue + Vuex + Vue Router + Webpack + Less + SCSS
● Element UI
● FreeMarker
● Nuxt
● AWS, Jenkins CI / K8s
Key Responsibilities
● Develop mobile-first frontends in VueJS
● Focus on performance and user experience
● Create frontends for the backend management systems
● Participate in code reviews with peers and managers to ensure that each increment adheres to original vision as described in the user story and all standard resource libraries and architecture patterns as appropriate
● Participate in all team ceremonies including planning, grooming, product demonstration and team retrospectives.
● Mentor less experienced technical staff; may use high end development tools to assist or facilitate development process.
Requirement
● Familiar with one of Vue, React, Angular
● Familiar with Git, ES6, Webpack, Less or Sass, and NodeJS
● Familiarity with state management like Vuex, Redux, Ngrx
● Knowledge of backend stack is a plus
● An ability to work independently
● Excellent communication skills and English fluency
● Based in SE Asia
Benefits
Quarterly and flash bonuses
Flexible working hours
Top-of-the-line equipment
Education allowance
Referral bonuses
Annual company retreat – we're off to Dubai 2022!
Highly talented, dependable co-workers in a global, multicultural organisation
We score 100% on The Joel Test
Our teams are small enough for you to be impactful
Our business is globally established and successful, offering stability and security to our Team Members