General Manager, Impostors – super studios
Others
New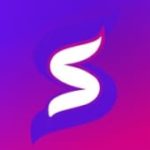 super studios (11-50 Employees, 2 Yr Employee Growth Rate)
1-Year Employee Growth Rate | 2-Year Employee Growth Rate | LinkedIn | $0 Venture Funding
What Is Employee Growth Rate & Why Is It Important?
Super Studios includes the big brains behind the NFT marketplace Gigamart (launching July 2022), the P2E game Impostors (www.impostors.gg), and the leading NFT protocol SuperFarm ($SUPER). Elliotrades (co-founder & CEO) and Super Studios control one of the largest and most influential NFT communities in the world. Simply put, we can move a market.
We are on a mission to disrupt the entertainment economy by shifting the power of ownership from centralized corporations to decentralized communities. Super Studios is extremely well-capitalized and a first-mover in a multi-billion dollar sector. As a recognized leader in the world of NFTs, we maintain a first-mover advantage and are competitively positioned to achieve our mission. For the right candidate, we offer a unique opportunity to shape both the future of Super Studios and, more generally, mainstream adoption of Web3 in a truly decentralized metaverse. Are you up for the challenge?
We are in search of a General Manager for Impostors (our P2E game launching soon). This person will have demonstrable experience in building and managing a business in the gaming space and ideally has been a game director and/or run a studio. This is a key leadership position in the organization and requires not only organizational prowess but the ability to build a high-performing team and manage an eight-figure-plus P&L.
About the job…
We are seeking an experienced executor to develop our gaming division for our passionate community. This person will build out the entire organization across product, marketing, and business development. They will oversee local and outsourced development resources while bringing more resources in-house in a strategic manner. This person will also have ownership over the P&L and be charged with building out the strategy, operations, budget, and KPIs necessary to achieve business objectives.
The GM of Impostors will work hand-in-hand with the Super Studios C-Suite to define and deliver on comprehensive goals for performance and growth. This is a C-Level role that will be directly responsible for the acquisition, activation, and retention of both customers and talent.
As we are a young company, we are constantly experimenting. We need a GM that will be flexible and help us quantitatively track a dynamic roadmap while creating processes that allow the business to adapt and grow.
While startup experience is not required, experience and comfort building and leading under great uncertainty is critical. Ambition to think and build big, and ruthlessly prioritize is a must.
What we need…
Entrepreneurial drive: We are looking for someone who loves to build from scratch and wants to be involved in this business at every level: discussing long-term strategy one day and getting their hands dirty building the next. You should be comfortable with the ambiguity, fluidity, and risk associated with startup businesses at an early stage, but excited about the potential for huge growth at your hands.
Getting things done: Our team moves incredibly fast and this person needs to be able to plan and execute quickly without excuses. You should be excited about experimenting, figuring out how to get things done yourself, and failing fast so that we can continuously improve.
Leadership presence: You should be someone who inspires others with your passion for the business and the product we're building. We want a leader who can attract other top talents to the team and help them grow and learn within our organization.
Immediate responsibilities…
Develop an understanding of the team and the goals of the product to formulate a vision and a plan that aligns with the existing business and incorporates your vision for the future.
Work with our internal and external resources to define and build the human resources necessary to achieve the vision.
Create a budget and roadmap that serve as a source of truth for your team and the organization as a whole.
Regularly present the vision and progress to the entire organization to maintain strategic and cultural unity.
Some valuable characteristics…
Passionate about gaming with a natural ability to speak the language and inspire other gamers through your energy and deep knowledge of individual games and the industry at large
Proven experience leading diverse teams across divisions and developing talent/leaders
Excellent written and verbal communication skills
Ability to create order from chaos through dynamic and efficient systems
Proven track record of product and project management
Mastery over data analysis and ability to extract action from the data
Ability to check one's ego and serve while leading
A connection to gaming, gaming culture, and pop culture at large
Ability to incorporate the pros of trends while accounting for the risk associated with the cons
While Web3 experience isn't required, a passion for it is
Why should you work with us?
We are in uncharted territory and we don't know everything. This is why we need you to be a source of inspiration and model both the humility and confidence required for us to fulfill our vision.
We also have extremely competitive compensation packages including salary, tokens, equity, and benefits so there's that.
We maintain an early-mover advantage and control significant community influence that can move a market.
We are still young, but we are financially sound and we're entering a hyper-growth mode that allows for you to make a significant contribution to our/your financial success as well as make your mark on the culture of our company.