Guide – Teen Support – Cleo
Customer Service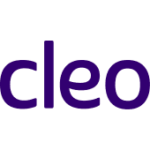 Cleo (201-500 Employees, 78% 2 Yr Employee Growth Rate)
28% 1-Year Employee Growth Rate | 78% 2-Year Employee Growth Rate | LinkedIn | $80.9M Venture Funding
What Is Employee Growth Rate & Why Is It Important?
About Cleo:
At Cleo, we make a real impact by doing work that matters: helping families be their best at home and at work.
Cleo is the leading family benefits platform that picks up where the healthcare system leaves off. We combine the expertise of our team of Guides and Specialists—parent and maternity coaches, doulas, lactation consultants, sleep experts, and more—with a powerful technology platform that helps every working parent succeed as they grow both their families and their careers.
Cleo is offered by over 100 leading employers, including global Fortune 500 leaders and industry innovators like Salesforce, PepsiCo, The Learning Care Group, and Pinterest. With $81M raised from top investors including NEA, Greylock, and Transformation Capital, we're expanding our offerings and our team to meet the growing demand of employers, parents, and the healthcare sector. Now we're looking for experienced and passionate team members like you to join us.
Title: Guide
As a Cleo Guide, you'll have the opportunity to make a huge impact and create long-term relationships with members throughout the various stages of parenthood, from considering to expecting parents through the teenage years. You will work remotely and collaboratively with a team of talented and passionate care professionals who will innovate and challenge the current state of health care, and support families as they navigate work-life and parenthood. If you are an empathetic professional (parenting coach, childhood development specialist, social worker, teacher, school counselor, therapist, etc) who is ready to challenge the current state of health care and the way that people consume information about parenting, then you'll be at home with Cleo.
Description:
This is a flexible, independent contractor role, with hours ranging between 15-25 hours/week. Preference for candidates with experience supporting parents of teens. In this role, you will assist members as they navigate parenthood; connect them with local community resources; refer them to Cleo's network of specialized experts, and deliver high-quality support to ensure that every member's needs are met. You will help shape our evidence-based care model, personalizing your support to meet the needs and preferences of each family. You get to create relationships with your members that are based on trust, knowledge, and non-judgemental support. You will have the chance to use your expertise to triage specific questions and circumstances to determine the scope and qualifications required to respond.
Responsibilities include:
Provide premium service to our member by providing guidance through Cleo's various service offerings or helping to direct and navigate families to their other healthcare and related benefits
Seek guidance when support and member needs fall outside of your scope of expertise. Escalate any urgent and emergency issues
Support the improvement of Cleo's product, service, and growth through delivering insights, feedback, and expertise, including projects and duties as the needs of the business grow and expand
Provide detailed and timely completion of administrative and supplemental activities, such as maintenance of member records, plans, and data in our proprietary system
Collaborate within the Member Operations department and larger cross-functional Cleo organization to support knowledge sharing and Cleo's growth deliverables
About you:
You have 3+ years of experience in providing support to families around parenting. Examples: (LMFT/MFT, School Counselor, Parent of Teens Coach, Middle or High School Educator, Sexuality and Gender Educator, behavioral specialist, or therapist)
You are comfortable supporting members from pregnancy through teen years, collaborating with expert support team members for any questions that fall outside of your scope of knowledge
You are a creative problem solver, who can think critically, and make decisions with a high degree of autonomy
Have the ability to take initiative and exercise independent judgment to provide evidence-based support to members
Are a clear and concise communicator, solutions-oriented, able to tackle challenges with creative thinking, with a willingness to go above and beyond for members
You are able to apply insight and understanding about emotions and human responses to create and maintain positive interpersonal interactions, including when members may be dealing with trauma, disabilities or other challenging situations, with an inclusive mindset and approach
You are comfortable with professional software such as Google Drive, chat-based team collaboration apps such as Slack, and have experience using Google Calendar in a professional environment. You feel confident in your abilities to learn new systems and adapt to changing workflows. We are a health tech startup!
Successful candidates will demonstrate the following competencies critical to this role:
Adaptability & Flexibility: Can adapt to a rapidly changing environment, can constructively create opportunities for change through active participation, and address new challenges
Member Focused: Challenge and support development of your team to prioritize member's needs; while delivering individually tailored solutions. Developing rapport and strong relationships with member, your team, and cross-functional team members
Decision-Making: Gather information necessary to make decisions. Think through problems clearly and logically. Are decisive and don't procrastinate on decisions once there is clarity on appropriate next steps
Business Expertise: Help to improve the member experience via feedback on services and available technology. Provide key feedback on member experience to help our cross-functional team build and further develop key features
Communication: Listen well, express verbal and written ideas fluently and logically, are open to giving and receiving feedback, and can be depended on for truthfulness and integrity
Results-Oriented: Are goal-directed, focused, and accountable for meeting commitments, while also recognizing the contributions of peers
Technical Expertise: Can comfortably acclimate to new technology systems and platforms and exhibits technical proficiency.
#LI-Remote
We don't believe in perfection – we believe in passion, interest, and will – so don't let a lack of experience or skill in one area listed above deter you from applying.
Cleo is proud to be an Equal Opportunity employer. We do not discriminate based upon race, religion, color, national origin, sex (including pregnancy, childbirth, or related medical conditions), sexual orientation, gender, gender identity, gender expression, transgender status, sexual stereotypes, age, status as a protected veteran, status as an individual with a disability, or other applicable legally protected characteristics.