HR Business Partner MinuteClinic, Senior Manager (New England) – CVS Health
HR & Recruiting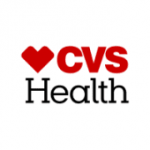 CVS Health (501+ Employees, 13% 2 Yr Employee Growth Rate)
5% 1-Year Employee Growth Rate | 13% 2-Year Employee Growth Rate | LinkedIn | $0 Venture Funding
What Is Employee Growth Rate & Why Is It Important?
Job Description
The ideal candidate would reside in New England
Position Mission:
The Sr Manager, HR Business Partner (HRBP) plays a key strategic role as a thought partner to the MinuteClinic field and corporate leadership. The HRBP is responsible for building successful relationships within all levels of the organization to proactively develop and execute human capital plans that will positively impact the company. Operating within an HRBP consulting model, the HRBP is directly, or in partnership with other HR Centers of Excellence (COE) and HR Shared Services (HRSS), responsible for key talent, organizational processes and workplace practices including workforce planning, talent acquisition, performance and change management, organizational design, manager/team assimilation, compensation, talent reviews and large-scale enterprise initiatives.
As Strategic Partner:
• Supports along with leaders the development of business strategies and alignment and execution of the HR strategy to address the current and future direction of MinuteClinic
• Delivers broad scale human resource consulting, coaching and human capital solutions to MinuteClinic leaders and colleagues on key talent, organizational processes and workplace practices including workforce planning, talent acquisition, performance and change management, organizational design, manager/team assimilation, compensation, talent development, retention and large-scale enterprise initiatives
• Evaluates and advises on the impact of new programs/strategies and regulatory action as those items impact the attraction, motivation, development, and retention of MinuteClinic team members.
• Coaches and develops leaders to optimize performance
• Supports the development of rich talent pipelines needed to drive both current and future business needs
• Supports a change-capable organization that helps MinuteClinic colleagues to thrive in a constantly changing environment
• Efficiently manages multiple and changing priorities and trends across multiple HR disciplines. Identifies and addresses implications of organizational change and local policy/practice initiatives
• Assists in the development of progressive and proactive MinuteClinic compensation and benefits programs to provide incentives and rewards that encourage high performance
As Operations Manager:
• Brokers consulting, project and other works with COEs, leveraging enterprise resources and expertise
• Oversees the development and implementation of workforce specific aspects of MinuteClinic business project plans which support business profitability, effectiveness and growth
• Effectively analyze, leverage and share key insights and actions based on HR data and metrics
• In partnership with Talent Acquisition, supports specific proactive staffing strategies to identify talent within and outside the corporation. Identify appropriate and effective external sources for prospective candidates for all levels within the company
• Leverages technology, tools and resources to optimize organizational effectiveness (people, process, policy)
• Partner with MinuteClinic Sr HRBPs, field leaders, and HR Shared Services and COEs to provide MinuteClinic field leaders with counsel and solutions to common cross-organization field issues and topics in line with corporate policies and in support of business direction. Create follow up and proactive communications, education, and processes to directly address and re-direct common field HR inquiries and topics.
As Cultural Ambassador:
• Recognizes, articulates and helps shape company and MinuteClinic culture
• Sustains leader focus on engagement of colleagues; recognizes trends; designs and implements HR solutions to address
• Facilitates finding HR solutions to difficult/urgent situations
• Facilitates dialogue and discussion to align others on values and encourage collaboration
Required Qualifications
• Minimum 6+ years strategic human resources consulting experience or equivalent work experience with demonstrated expertise influencing the business strategy and shaping the HR strategic direction
• Ability to travel to for business needs up to 20%
• 1+ years project management experience
• 2+ years demonstrated experience in organizational design/development and change management
COVID Requirements
COVID-19 Vaccination Requirement
CVS Health requires certain colleagues to be fully vaccinated against COVID-19 (including any booster shots if required), where allowable under the law, unless they are approved for a reasonable accommodation based on disability, medical condition, religious belief, or other legally recognized reasons that prevents them from being vaccinated.
You are required to have received at least one COVID-19 shot prior to your first day of employment and to provide proof of your vaccination status or apply for a reasonable accommodation within the first 10 days of your employment. Please note that in some states and roles, you may be required to provide proof of full vaccination or an approved reasonable accommodation before you can begin to actively work.
Preferred Qualifications
• SHRM-CP/SCP or PHR/SPHR certification
• Master's Degree/Advanced Degree preferred
• HRBP experience with large field and/or clinical populations
• Proven track record of creating and maintaining successful relationships and business partnerships across the organization
• Experience in consulting, coaching and influencing senior leaders
Education
• Bachelor's Degree
Business Overview
Bring your heart to CVS Health
Every one of us at CVS Health shares a single, clear purpose: Bringing our heart to every moment of your health. This purpose guides our commitment to deliver enhanced human-centric health care for a rapidly changing world. Anchored in our brand – with heart at its center – our purpose sends a personal message that how we deliver our services is just as important as what we deliver.
Our Heart At Work Behaviors™ support this purpose. We want everyone who works at CVS Health to feel empowered by the role they play in transforming our culture and accelerating our ability to innovate and deliver solutions to make health care more personal, convenient and affordable.
We strive to promote and sustain a culture of diversity, inclusion and belonging every day.
CVS Health is an affirmative action employer, and is an equal opportunity employer, as are the physician-owned businesses for which CVS Health provides management services. We do not discriminate in recruiting, hiring, promotion, or any other personnel action based on race, ethnicity, color, national origin, sex/gender, sexual orientation, gender identity or expression, religion, age, disability, protected veteran status, or any other characteristic protected by applicable federal, state, or local law.