Human Resources Manager – Education Development Center
HR & Recruiting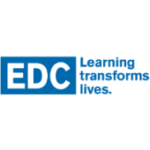 Education Development Center (501+ Employees, 2 Yr Employee Growth Rate)
1-Year Employee Growth Rate | 2-Year Employee Growth Rate | LinkedIn | $19.6M Venture Funding
What Is Employee Growth Rate & Why Is It Important?
Company Description
EDC is one of the world's leading nonprofit research and development firms. EDC designs, implements, and evaluates programs to improve education, health, and economic opportunity worldwide. Collaborating with both public and private partners, we strive for a world where all people are empowered to live healthy, productive lives.
EDC's approach to equity, diversity, and inclusion is grounded in EDC's commitment to respect the dignity of each individual. EDC has a commitment to promoting equity and access to high quality education and health services that contribute to thriving communities where people from diverse backgrounds learn, live, and work together. EDC expresses its commitment to increasing equity through its strategies, services and products, which contribute to building capacity and transforming lives.
EDC is an Affirmative Action/Equal Opportunity Employer and is committed to enhancing the diversity of its workforce and ensuring an equitable and highly inclusive work environment. EDC is a smoke-free workplace, and offers a supportive work environment, competitive salary, and excellent benefits. Women, minorities, and individuals with disabilities are encouraged to apply.
Job Description
The Human Resources Department has an opening for a Human Resources Manager I, reporting to the Associate Director of Human Resources, located in EDC headquarters in Waltham, Massachusetts. This position supports EDC's international projects as well as US and global HR initiatives.
The Human Resources Manager will be a strategic partner to provide high-level support in all aspects of Human Resources, with a concentration on employee relations. The HR Manager will use specific expertise in one or more HR topics such as training/professional development, performance management, organization development, policy, benefits, compensation, HRIS, recruiting, etc. to lead to develop, implement, and manage human resources initiatives.
This position will ideally be based in EDC's Waltham headquarters and work in a Hybrid model, working some days remotely and some in the office, but other EDC offices (DC, Chicago, NYC) or telecommuting will be considered for US-based candidates.
ESSENTIAL FUNCTIONS
The person in this position is expected to communicate clearly and courteously; to develop and maintain positive relationships with clients, consultants, collaborators, co-workers, field sites, and funders; and to work respectfully with EDC colleagues. The job requires adherence to EDC policies & procedures.
The Human Resources Manager:
Interprets and administers organizational policies and procedures, and recommends creative approaches and solutions to promote positive outcomes
Facilitates Human resources activities related to field office start-up, maintenance and shut-down
Works closely with EDC's internal Office of Legal Affairs and advises on developing employment contracts and country-specific handbooks in other countries, ensuring compliance with local labor laws, EDC policies, and approved applicable US government policies
Participates in implementation of compensation practices and processes to ensure competitive and equitable salary administration for domestic and international employees
Builds employee engagement by emphasizing company culture, values, and benefits of workforce diversity
Utilizes knowledge of USAID policies and regulations
Collaborates on benefits programs in international locations
May travel domestically and/or internationally
Employee Relations:
Works to create an effective employee relations environment to achieve business objective of outstanding client service and excellence
Monitors employee relations practices and proactively coaches managers and staff in effective behaviors to ensure and maintain productive employer/employee relationships
Skillfully addresses non-routine or complex employee relations or human resource policy interpretation issues that affect the operation of the organization, ensuring consistent implementation of policies and practices
Guides and counsels others in performance management practices and performance review process
Advises HR management team on matters affecting employee relations, productivity, development, regulatory compliance, and fairness in employment
Handles employee relations counseling, investigations, and exit interviews, involving others appropriately
Takes part in performance evaluations and decisions affecting continuation of employment; ensures that performance issues are dealt with in a timely and appropriate fashion and that individual performance assessments are calibrated with departmental and organizational results
HR Project Management:
Uses specific expertise in one or more HR areas; such as performance management, employee engagement, training/professional development, organization development, policy, benefits, compensation, recruiting, etc to support EDC's commitment to investing in our people
Seeks opportunities to recommend and/or devise new approaches, policies, and procedures to effect continual improvements in efficiency of department and services performed
Leads HR initiatives from development and implementation to ongoing maintenance of new or revised HR policies and programs.
Qualifications
This position requires educational achievement; excellent writing skills; demonstrable initiative, creativity, and flexibility; ability to work independently and effectively in groups; and strong interpersonal & organizational skills. Specific requirements:
Bachelor's degree or equivalent years of experience and education
PHR, SPHR, or other HR-related certifications a plus
At least 10 years related Human Resources experience required with experience working with international HR teams in developing countries strongly preferred
Strong employee relations experience required
Thorough knowledge of human resources policies and procedures, as well as employee benefits, and their application in the day-to-day working environment
Assesses priorities competently, manages a variety of complex activities simultaneously and professionally
Broad knowledge in at least one area (such as professional development, performance management, leadership development, compensation).
Ability to exercise sound judgment and excellent communications skills, and to work well under pressure, take initiative, be flexible, be diplomatic, and handle highly confidential information appropriately
Customer service orientation
Understanding of nonprofit management and governance
Fluency in French or Spanish preferred
Please include a cover letter explaining your interest in the position and in EDC.
Additional Information
What we offer:
This position is eligible for full-time telework for US-based candidates.
A mission-driven work environment
Health, dental, and vision insurance and employee assistance program
12 paid holidays
Generous vacation benefits
Dependent Care Flexible Spending Accounts
Tuition and transportation reimbursement
Retirement plan including robust employer contributions
Paid sick time and up to 16 hours of personal time annually
Parental leave
At EDC, we prioritize the health and wellbeing of our employees, families, and friends above all else. In response to the increased transmissibility with recent variants, all US-based EDC employees must be fully vaccinated for COVID-19 and provide proof thereof, as a condition of employment. Accommodations due to medical or religious exemptions will be considered.