Investigator, Special Investigation Unit (Fully Remote) – CVS Health
Others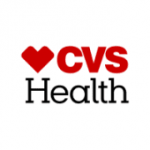 CVS Health (501+ Employees, 13% 2 Yr Employee Growth Rate)
5% 1-Year Employee Growth Rate | 13% 2-Year Employee Growth Rate | LinkedIn | $0 Venture Funding
What Is Employee Growth Rate & Why Is It Important?
Job Description
This position can be Work From Home anywhere in the United States. Must be flexible to work EDT hours (8:00 AM-5:00PM EDT).
Conducts investigations to effectively pursue the prevention, investigation and prosecution of healthcare and disability fraud and abuse, to recover lost funds, and to comply with state regulations mandating fraud plans and practices.
Fundamental Components:
– Conducts investigations of known or suspected acts of healthcare/disability fraud and abuse.
– Communicates with federal, state, and local law enforcement agencies as appropriate in matters pertaining to the prosecution of specific healthcare fraud cases.
– Investigates to prevent payment of fraudulent claims committed by insured's, providers, claimants, customer members, etc.
– Facilitates the recovery of company and customer money lost as a result of fraud matters.
– Provides input regarding controls for monitoring fraud related issues within the business units.
– Delivers educational programs designed to promote deterrence and detection of fraud and minimize losses to the company.
– Maintains open communication with constituents within and external to the company.
– Uses available resources and technology in developing evidence, supporting allegations of fraud and abuse.
– Researches and prepares cases for clinical and legal
review.
– Documents all appropriate case activity in tracking system.
– Makes referrals, both internal and external, in the required timeframe.
– Cost effectively manages use of outside resources and
vendors to perform activities necessary for investigations.
– Exhibits behaviors outlined in Employee Competencies.
– May include travel to testify in court proceedings or training, if necessary
Required Qualifications
– Investigative experience, preferably in the area of healthcare/disability fraud and abuse.
– Experience in insurance claims investigation or professional/clinical experience.
– Background with law enforcement agencies; or professional investigation experience involving economic or insurance related matters; or an authorized medical professional to evaluate medical related claims.
– Ability to utilize company systems to obtain
relevant electronic documentation.
– Strong customer service skills.
– Ability to interact with different groups of people at different levels and provide assistance on a timely basis.
– Strong verbal and written communication skills.
– Strong analytical and research skills.
– Proficient in researching information and identifying information resources.
– Proficiency in Word, Excel, MS Outlook products, database search tools, and use in the Intranet/Internet to research information.
COVID Requirements
COVID-19 Vaccination Requirement
CVS Health requires certain colleagues to be fully vaccinated against COVID-19 (including any booster shots if required), where allowable under the law, unless they are approved for a reasonable accommodation based on disability, medical condition, religious belief, or other legally recognized reasons that prevents them from being vaccinated.
You are required to have received at least one COVID-19 shot prior to your first day of employment and to provide proof of your vaccination status or apply for a reasonable accommodation within the first 10 days of your employment. Please note that in some states and roles, you may be required to provide proof of full vaccination or an approved reasonable accommodation before you can begin to actively work.
Preferred Qualifications
– AHFI, CFE, certified professional coder
– Knowledge of Aetna's policies and procedures.
Education
– College degree in Criminal Justice or a related field.
Business Overview
Bring your heart to CVS Health
Every one of us at CVS Health shares a single, clear purpose: Bringing our heart to every moment of your health. This purpose guides our commitment to deliver enhanced human-centric health care for a rapidly changing world. Anchored in our brand – with heart at its center – our purpose sends a personal message that how we deliver our services is just as important as what we deliver.
Our Heart At Work Behaviors™ support this purpose. We want everyone who works at CVS Health to feel empowered by the role they play in transforming our culture and accelerating our ability to innovate and deliver solutions to make health care more personal, convenient and affordable.
We strive to promote and sustain a culture of diversity, inclusion and belonging every day.
CVS Health is an affirmative action employer, and is an equal opportunity employer, as are the physician-owned businesses for which CVS Health provides management services. We do not discriminate in recruiting, hiring, promotion, or any other personnel action based on race, ethnicity, color, national origin, sex/gender, sexual orientation, gender identity or expression, religion, age, disability, protected veteran status, or any other characteristic protected by applicable federal, state, or local law.