IT Program Manager – TE Connectivity
Others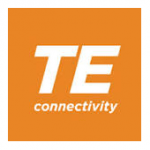 TE Connectivity (501+ Employees, 13% 2 Yr Employee Growth Rate)
7% 1-Year Employee Growth Rate | 13% 2-Year Employee Growth Rate | LinkedIn | $0 Venture Funding
What Is Employee Growth Rate & Why Is It Important?
At TE, you will unleash your potential working with people from diverse backgrounds and industries to create a safer, sustainable and more connected world.
Job Overview
Job Overview
The Sensors IT Program Manager will be a strategic partner to TEIS and Business Unit leadership. As a key partner, this individual will be responsible for flawless execution on critical technology programs and system deployments that drive strategic value in the Sensors business. The initial program in focus will be on deploying the TE Sensors Digital Factory Strategy. Partnering with TE Sensors Operations and Digital Factory CoE, initial tool deployment will include manufacturing execution system (MES) processes, solutions, and automation into strategic factories. The IT Program manager will be responsible for coordinating efforts with the TEIS center of excellence and TES BU Digital Factory CoE leader on delivery of the projects in the program. The individual will also work closely with business stakeholders in the plants to ensure they are positioned for successful execution and adoption of the solutions. This position will report directly to the Sensors BU CIO.
This position has an option to be 100% remote.
Profile:
The ideal candidate will be an experienced IT program leader at a global enterprise. In order to have the credibility to drive necessary change and adoption, this individual must have leadership experience and a record of delivering IT solutions. S/he will also possess a combination of strategic thinking and IT execution skills. Beyond excellent delivery skills, the ideal candidate will be a pragmatic manager with the ability to create business value through the alignment of technology and business interests. This individual must be passionate about both internal and external customers, while maximizing relationships to optimize the delivery of business results. In addition, this individual must be comfortable with ambiguity, adept at change management, remain adaptable, and be capable of working in a results-oriented business environment. This position also requires strong influencing skills, teamwork, organizational savvy, and an overall commitment to excellence. Ideally, this person has supported a complex business within a global LEAN manufacturing environment.
What your background should look like:
What your background should look like:
• Knowledge of lean manufacturing processes
• Knowledge of SAP ME / MII and/or similar MES solutions is preferred
• Bachelor's degree in IT, Engineering or Business (or equivalent).
• Track record of strong project and portfolio management skills
• Demonstrable success in leading an end-user focused business transformation initiative using the latest technologies that delivered major organizational impact.
• Must be comfortable with ambiguity, adept at change management, remain adaptable, and be capable of working in a results-oriented business environment.
Competencies:
In terms of the performance and personal competencies required for the position, we would highlight the following competencies:
Results Orientation:
• Experience leading IT projects and programs involving the implementation of new technologies
• Comfortable making timely, business-oriented IT decisions in a rapidly changing environment where project priorities are often juggled based on business needs.
• Possesses high levels of energy and persistence.
• Hands-on technology leader, with the ability to drive successful technology transformations to maximize business value
Strategic Leadership:
• Knowledge and experience with new IT solutions in the areas manufacturing and digital factory
• Capable of developing and executing short-term (tactical) and long-term (strategic) plans.
• Embraces change and focuses on rapidly responding to changing company needs.
• Quickly grasps the key business drivers in an industry or organization and across geographic boundaries.
• Team-oriented, a self-starter, flexible and an effective problem solver.
• Holds themselves to the highest standard of integrity and personal behavior.
Building Relationships and Using Influence:
• Interest and aptitude in forming strong, lasting business relationships with strategic partners and business teams.
• Experience managing end-user expectations and delivering excellent customer service.
• Collaborative working style, able to create a positive culture within IT, stressing achievement, teamwork, development, accountability, competency and an overall commitment to TE Connectivity's values.
• Highly customer-oriented leader with proven negotiation and influencing skills.
• Strong communicator, listener, and presenter, with the ability to work with, and influence, various levels of the organization.
Personal Attributes:
• Strong instincts and not afraid to share his/her opinion.
• Action-orientation, with the ability to get things done. Very strong sense of urgency. Strong business orientation and financial savvy.
• Engaging and fun to work with.
Competencies
Values: Integrity, Accountability,Teamwork, Innovation
Compensation
Competitive pay commensurate with experience: $103,000 to $155,000 per year (subject to change dependent on physical location)
Posted salary ranges are made in good faith. TE Connectivity reserves the right to adjust ranges depending on the experience/qualification of the selected candidate as well as internal and external equity.
What TE Connectivity Internship Program offers:
Our internship program gives students the opportunity to work on valuable projects that contribute to the success of their team and build on their classroom experience. Throughout the 10-12 week program, interns will be provided with:
Onboarding & Orientation
Professional Development Workshops
Networking Opportunities
Operations Experience
Executive Exposure