Lead Administrative Coordinator, Marketing, Design and Creative – Airbnb
Marketing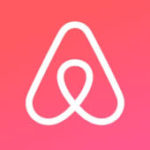 Airbnb (501+ Employees, 2 Yr Employee Growth Rate)
1-Year Employee Growth Rate | 2-Year Employee Growth Rate | LinkedIn | $6B Venture Funding
What Is Employee Growth Rate & Why Is It Important?
Airbnb is a mission-driven company dedicated to helping create a world where anyone can belong anywhere. It takes a unified team committed to our core values to achieve this goal. Airbnb's various functions embody the company's innovative spirit and our fast-moving team is committed to leading as a 21st century company.
Airbnb is seeking multiple Lead Administrative Coordinators to join our Marketing, Design & Creative functions. These are full time positions and can be based in multiple U.S. locations, unless otherwise specified by the hiring manager. At this time, we would be unable to sponsor visas and relocations for candidates located outside of the United States.
We are seeking a proactive problem solver who is looking to join our creative and fast paced team. This role is a strategic partnership requiring the ability to interact with colleagues at all levels in a highly collaborative environment, sometimes under pressure, while remaining flexible, proactive, resourceful, efficient and demonstrating a high level of professionalism and confidentiality.
Responsibilities:
Provide administrative support to multiple members of the leadership team. This includes calendar management, travel and expense management, note-taking, meeting preparation and follow up, report and resource/database maintenance and hosting office visitors. Act as a thought partner to leaders to strategically align their calendar with their priorities.
Plan and execute team events, offsites, activities, and recognition
Assist and/or own content creation including drafting team-wide emails/newsletters in partnership with leader(s) and creating presentations
Manage purchase orders and partner with leader and finance to track and analyze budget and expenses
Act as a mentor for less Senior Administrative Coordinators (where applicable). This includes meeting with a mentee on a regular basis and providing guidance and sharing resources to support their growth and development.
Provide support for project-related work. This includes gathering information and preparing reports for quarterly business reviews, working with managers to create onboarding plans for key team members and assisting in work related to the broader administrative population.
Participate in hiring new Administrative Coordinators and/or EAs (where applicable). This may include support with sourcing efforts and/or participating on an interview panel based on the needs of the leader. Work in partnership with recruiting coordinators to schedule interviews for respective leaders.
Work alongside and partner closely with the Executive Assistants on tasks and projects as needed
Cultivate team culture and team moments
Build effective relationships with other teams within Airbnb as necessary
Support recruiting efforts and onboarding of new team members as necessary
Facilitate communications to the department, gather information as needed, and liaise with a variety of functions and leaders throughout the organization
Act as an "ambassador" for our teams – ensuring open and authentic collaboration with a wide set of stakeholders.
Qualifications:
3+ years of relevant experience in a fast-paced, collaborative environment, including supporting a team in an administrative capacity
Ability to exercise judgment and common sense
Maintain confidentiality
Strong written and verbal communication skills
Expert with meeting collaboration tools
Demonstrated ability to work effectively with leadership and collaborate with colleagues to achieve goals and deliver on priorities
Proven track record of being reliable, prepared, thorough, detail-oriented, responsive, eager to learn and encouraging
Strong prioritization, multitasking and time management skills
Acute attention to detail and follow through, high-level of organization
Ability and willingness to operate in a fast paced, complex, matrix organization with professional judgment and common sense.
Exceptional communication skills across all levels of the organization.
Superior organizational and time management skills.
Ability to multitask, manage multiple and competing priorities.
Ability to work both independently and collaboratively while exercising good judgment and critical thinking.
Strong sense of responsibility and ownership over projects.
Ability to anticipate needs and problem solve in real time.
Ability to adapt to changing circumstances and priorities.
Ability to learn when exposed to new tasks.
Ability to stay focused, productive, and efficient in a remote first environment.
The position responsibilities outlined above are in no way to be construed as all encompassing. Other duties, responsibilities, and qualifications may be required and/or assigned as necessary