Lead Data Analyst, Growth & CX – FacetWealth / Facet Wealth
Data Analysis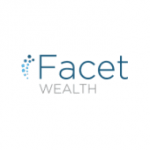 FacetWealth / Facet Wealth (201-500 Employees, 161% 2 Yr Employee Growth Rate)
42% 1-Year Employee Growth Rate | 161% 2-Year Employee Growth Rate | LinkedIn | $33M Venture Funding
What Is Employee Growth Rate & Why Is It Important?
Facet is a fully remote FinTech company with a mission to empower people to live more enriched lives by delivering a new standard of financial advice that elevates expectations across consumers and the industry.
We believe that unbiased, personalized financial advice that integrates into every facet of life is essential to living well. People's financial lives are dynamic and ever-evolving, so we cover everything money touches–from starting a business to buying real estate to your investments and much more. Facet believes financial advice should be delivered with a fresh, human-plus-tech approach, that includes a CFP® professional–the highest certification possible.
The Role:
As a Lead Data Analyst, Growth & CX at Facet, you will lead efforts to develop and equip Facet teams with the information they need to run the most performant marketing and sales strategies and provide the best possible client experience. You will join the new Growth & Client Experience (CX) Analytics team within Facet tasked with modeling and understanding the financial services market, end-to-end Facet client experience, and the performance of Facet's marketing campaigns. You will be a highly visible and leading figure at Facet by promoting sustainable reporting and forecasting strategies, building a foundation of highly standardized data requirements and models, evaluating new tools and resources necessary to enable self-service reporting and analysis, and using your analytics and communication abilities to drive evidence-based change in Facet's strategy.
Day-To-Day Responsibilities:
Drive improvement in Facet's business. As a Lead Data Analyst, you will be responsible for leveraging advanced research and analytics techniques to discover ways to improve Facet's business. You will proactively identify opportunities and prioritize your work to help Facet achieve its business priorities. You will work directly with your teammates across the business to disseminate insights and drive change in strategy.
Lead self-service reporting and analysis. You will partner with Marketing, Sales, CX, and Product teams to plan self-service reports and analyses, work with Business Operations and Engineering teams to ensure we collect and replicate all necessary measurements in our data warehouse, model and analyze data, then present results and build self-service reporting to drive improvement in Facet's Growth and CX programs.
Own Growth & CX forecasting. You will build and maintain forecasting models to estimate the impact of marketing campaigns, sales programs, CX & CRM programs, and their resulting impact on net new revenue, upsell, cross-sell, and renewal.
Govern the end-to-end analytics pipeline. You will lead prioritization discussions and contribute to documentation from measurement engineering, to replication and modeling, to research and analysis, to insight dissemination and activation.
Collaborate on analytics engineering projects. You will contribute to our shared analytics capabilities by partnering with Facet's Business Operations and Financial Planning & Analysis data teams to develop common, core data models in dbt and leverage shared analysis tools.
Basic Qualification:
5+ years of experience in a BI or analytics role, with at least 3 years of experience working with marketing and sales data.
Proficient at sales forecasting and multi-touch, weighted attribution modeling.
Strong understanding of core growth and CX metrics including LTV, retention, CAC, ARR, ARPC, usage, and engagement.
Experience working with behavioral data from website and email tracking tools such as Google Analytics, Segment, and Iterable.
Experience working with campaign, lead, contact, opportunity, contract, task, event, and case data from Salesforce.
Experience working with engagement, ad performance, and billing data from Google Ads, Facebook Ads, and LinkedIn Ads.
Proven ability to analyze customer behaviors to identify common pathways, describe usage of website and product features, and identify promotions that impact a customer's experience.
Understanding of warehouse-driven customer data platform concepts, including the development of identity resolution models – creating common identifiers to join customer data across many data sources and produce a single source-of-truth record of a customer's history and current state.
Proficiency with statistical techniques including regression, classification, clustering, and dimensionality reduction.
A master of SQL.
Experience working with an enterprise data warehouse and dbt.
Experience developing and maintaining self-service reports and maintaining dashboards in Looker, Tableau, Google Data Studio, or similar tools.
Exceptional organization and documentation abilities.
Outstanding communication, data visualization, and presentation skills.
Preferred Qualifications:
Experience with diagnostic analytics tools like Sisu.
Experience working with survey response data from Qualtrics or Iterate.
Experience working with customer data from third-party data providers.
Perks & Benefits: 
$110,000 – $140,000 annual salary + bonus determined by the experience, knowledge, skills, and abilities of the applicant – Please note, our salary ranges are based on current market data. Should you feel strongly that we are not in line, we highly recommend you to reach out and let us know. We are always looking to improve on building the best place for employees.
Equity
Unlimited PTO
All the benefits: medical, dental, and vision insurance, 401(k) with employer match, short and long term disability coverage (paid by Facet), life insurance options and paid parental leave
Certification reimbursement program
Work from anywhere in the US
Equal Opportunity Employer
We've consciously built an equitable and inclusive culture where everyone is welcome to bring their authentic selves to work. At Facet Wealth, we specifically look for individuals of varying strengths, skills, backgrounds, and ideas. We believe this gives us a competitive advantage to better serve our clients and employees.
All qualified applicants will receive consideration for employment without regard to race, color, religion, gender, gender identity or expression, sexual orientation, national origin, genetics, disability, age, or veteran status.