Louisiana Medicaid Health Plan COO – CVS Health
Others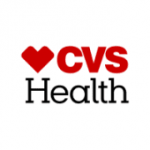 CVS Health (501+ Employees, 13% 2 Yr Employee Growth Rate)
5% 1-Year Employee Growth Rate | 13% 2-Year Employee Growth Rate | LinkedIn | $0 Venture Funding
What Is Employee Growth Rate & Why Is It Important?
Job Description
Only candidates that live in or are willing to move to Louisiana will be considered.
The Manager of Operations is responsible for leading and managing all hands-on operational aspects and activities of various functional areas within the Plan which may include: Claims, Provider Services, Information Technology, Grievance and Appeals, Member Services, Medical Management and the Medicare and Long Term Care lines of business. Assists the Plan leader in the successful growth and performance of the Plan. The Manager of Operations also interfaces, collaborates and works cooperatively with corporate office functional leaders and centralized business departments.
Required Qualifications
Provides day-to-day leadership and management to a service organization that mirrors the mission and core values of the company. Interfaces with corporate office staff as required. Responsible for driving the Plan to
achieve and surpass performance metrics, profitability, and business goals and objectives. Responsible for employee compliance with, and measurement and effectiveness of all Business Standards of Practice
including Project Management and other processes internal and external.
Provides timely, accurate, and complete reports on the operating condition of the Plan. Develops policies and procedures for assigned areas. Ensuring that other impacted areas, as appropriate, review new and changed
policies. Assists the Plan leader in collaborative efforts related to the development, communication and implementation of effective growth strategies and processes. May be required to spearhead the
implementation of new programs, services, and preparation of bid and grant proposals. Collaborates with the Plan management team and others to develop and implement action plans for the operational infrastructure of
systems, processes, and personnel designed to accommodate the rapid growth objectives of the organization. Assists in defining marketing and
advertising strategies within State guidelines. Participates in the development and implementation of marketing policies for the Plan, and ensures their compliance with program regulations. Provides assistance in
preparation and review of budgets and variance reports for assigned areas. Works cooperatively with Network Development team in the development of the provider network. Acts as "client-care officer" through direct contact with all stakeholders. Serves as a liaison with regulatory and other state administration agencies and communicates activity to CEO and reports back to Plan. * Communicates, Motivates and leads a high performance management team. Attract, recruit, train, develop, coach, and retain staff. Fosters a success-oriented, accountable environment within the Plan. Ensures that performance evaluations and compensation decisions for employees are not influenced by the financial outcomes of claims
decisions. Assures compliance to and consistent application of law, rules and regulations, company policies and procedures for all assigned areas. * Prompt response with a sense of urgency/priority to customer requests.
Documented follow through/closure. Assists as assigned or required in performing other duties, assignments and/or responsibilities. *Must have a managed care experience.
COVID Requirements
COVID-19 Vaccination Requirement
CVS Health requires certain colleagues to be fully vaccinated against COVID-19 (including any booster shots if required), where allowable under the law, unless they are approved for a reasonable accommodation based on disability, medical condition, religious belief, or other legally recognized reasons that prevents them from being vaccinated.
You are required to have received at least one COVID-19 shot prior to your first day of employment and to provide proof of your vaccination status or apply for a reasonable accommodation within the first 10 days of your employment. Please note that in some states and roles, you may be required to provide proof of full vaccination or an approved reasonable accommodation before you can begin to actively work.
Preferred Qualifications
10+ years work experience that reflects a proven track record of proficiency in the competencies noted.
Ability to work collaboratively across many teams, prioritize demands from those team, synthesize information received, and generate meaningful
conclusions.
Ability to conceive innovative ideas or solutions to meet clients requirements.
Excellent communication and relationship management skills. Express thoughts in an organized and articulate manner. Listen very effectively and build a climate of trust and respect with prospective and existing clients and
the consulting community
Ability to work closely with client service, operations, and investment personnel
Proven leadership and negotiation skills.
Demonstrated leadership with relevant initiatives: Business process, enterprise business project management/consulting, financial strategic
planning and analysis, mergers and acquisitions, strategic planning, risk management.
Recent and related managed health care experience.
Education
Bachelor's degree or equivalent
Business Overview
At Aetna, a CVS Health company, we are joined in a common purpose: helping people on their path to better health. We are working to transform health care through innovations that make quality care more accessible, easier to use, less expensive and patient-focused. Working together and organizing around the individual, we are pioneering a new approach to total health that puts people at the heart.
We are committed to maintaining a diverse and inclusive workplace. CVS Health is an equal opportunity and affirmative action employer. We do not discriminate in recruiting, hiring or promotion based on race, ethnicity, gender, gender identity, age, disability or protected veteran status. We proudly support and encourage people with military experience (active, veterans, reservists and National Guard) as well as military spouses to apply for CVS Health job opportunities.