Machine Learning Modeler – Credit Risk – Square
Machine Learning / AI Engineers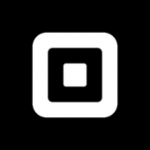 Square (501+ Employees, 60% 2 Yr Employee Growth Rate)
19% 1-Year Employee Growth Rate | 60% 2-Year Employee Growth Rate | LinkedIn | $601.2M Venture Funding
What Is Employee Growth Rate & Why Is It Important?
​​Problems you'd work on:
As a Machine Learning Modeler, you'll be playing a key role in generating data-driven intelligence about our merchants and customers as we look to further enhance growth and deepen engagement. You will be leveraging our rich data and state-of-art machine learning techniques to develop data products that are used by millions of users and propel the growth of our business.
Design feature and Machine Learning model pipelines and services as well as prototype new approaches and productionize solutions at scale
Collaborate with Risk Decision Science team on the continuous optimization of credit strategy
Build Machine Learning tools that transform high dimensional data analytical challenges into interpretable and intuitive analytical flow
Apply ML and engineering best practices to shape how Cash App develops, tests and maintains ML-platform solutions
Work cross-functionally with Analytics, Product, Engineering to improve our existing Machine Learning systems
Identify new opportunities to apply Machine Learning to different parts of the products
Technologies we use (and teach):
Python (NumPy, Pandas, sklearn, xgboost, PyTorch, TensorFlow, Keras, etc.)
MySQL, Snowflake, GCP/AWS and Tableau
You have:
3+ years of hands-on experience developing machine learning models at scale from inception to business impact
Proven ability to tailor machine learning solutions to business problems in a cross-functional team
Strong machine learning programming skills (Python, R, etc.)
Self-driven with the ability to work in a self-guided manner
Quantitative background in computer science, statistics, math, or related disciplines
Relevant experience in risk management (fraud/credit), and/or in business growth
Advanced knowledge of experimentation and statistical methods
Deep understanding of modern machine learning techniques and their mathematical underpinnings
An appreciation for the connection between the product and models you build and the experience it delivers to customers
Have a curious, passionate, growth-oriented mindset
We're working to build a more inclusive economy where our customers have equal access to opportunity, and we strive to live by these same values in building our workplace. Block is a proud equal opportunity employer. We work hard to evaluate all employees and job applicants consistently, without regard to race, color, religion, gender, national origin, age, disability, veteran status, pregnancy, gender expression or identity, sexual orientation, citizenship, or any other legally protected class.
We believe in being fair, and are committed to an inclusive interview experience, including providing reasonable accommodations to disabled applicants throughout the recruitment process. We encourage applicants to share any needed accommodations with their recruiter, who will treat these requests as confidentially as possible. Want to learn more about what we're doing to build a workplace that is fair and square? Check out our I+D page. 
Additionally, we consider qualified applicants with criminal histories for employment on our team, assessing candidates in a manner consistent with the requirements of the San Francisco Fair Chance Ordinance.
Perks
We want you to be well and thrive. Our global benefits package includes:
Healthcare coverage
Retirement Plans
Employee Stock Purchase Program
Wellness perks
Paid parental leave
Paid time off
Learning and Development resources
Block, Inc. (NYSE: SQ) is a global technology company with a focus on financial services. Made up of Square, Cash App, Spiral, TIDAL, and TBD, we build tools to help more people access the economy. Square helps sellers run and grow their businesses with its integrated ecosystem of commerce solutions, business software, and banking services. With Cash App, anyone can easily send, spend, or invest their money in stocks or Bitcoin. Spiral (formerly Square Crypto) builds and funds free, open-source Bitcoin projects. Artists use TIDAL to help them succeed as entrepreneurs and connect more deeply with fans. TBD is building an open developer platform to make it easier to access Bitcoin and other blockchain technologies without having to go through an institution.
About Square
We believe the economy is better when everyone has access. When everyone has room to grow. No one should be left out because the cost is too great or the technology too complex. So we're building easy tools to empower and enrich people. Tools that shorten the distance between having an idea and making a living from it—because we believe in fair and square. We started with a little white card reader but haven't stopped there. Our new reader helps our sellers accept chip cards and NFC payments, our Cash app lets people send money instantly, and we're building easy tools for customers, too. We're empowering the electrician to send invoices, setting up the food truck with a delivery option, helping the clothing boutique pay its employees, and giving the coffee chain capital for a second, third, and fourth location. We're here to help sellers of all sizes start, run, and grow their business—and helping them grow their business is good business for everyone.