Manager, Project Prioritization and Intake – CVS Health
Others,Accounting / Finance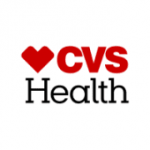 CVS Health (501+ Employees, 13% 2 Yr Employee Growth Rate)
5% 1-Year Employee Growth Rate | 13% 2-Year Employee Growth Rate | LinkedIn | $0 Venture Funding
What Is Employee Growth Rate & Why Is It Important?
Job Description
CVS Health has an exciting opportunity to join our PBM Finance team as a manager, project prioritization and intake – Clinical contract management. CVS Health strives to continuously innovate around how we report, analyze, and execute our PBM finance and contracting functions. Working across various departments including underwriting, IT, Finance, legal, and other functional areas, this role will coordinate and lead the intake, prioritization and alignment of key complex technical activities associated with the Client Contract Management Modernization initiative and Finance operational processes.
The ideal candidate will have proven experience in a finance management and technology role. Your ability to appropriately implement change control strategies and apply them to the evaluation and alignment of varied business needs is second to none, and you have a natural desire to help people identify and align on priorities for the sucess of a large undertaking. This program interfaces with business partners outside of the finance area, so the ability to listen, process, and communicate customer needs to appropriately ensure alignment of competing priorities is a must. Strong communications skills, dcumentation skills, and a commitment to following the CVS Heart at Work principals ensures success!
Key Responsibilities:
• Advisor to Business and IT teams on how to effectively navigate Client Contract management roadmaps.
• Advisor to matrixed finance business partners, helping them translate their business vision into requirements, articulate the business value, and evaluate how business vision aligns with the larger ecosystem
• Record complex, large-scale customer challenges to initate the production of solutions that maximize the full potential of the client contract management
• Perform as a strategic advisor on change control with a focus on business transformation.
• Communicate staged solutions and designs effectively to business stakeholders and provide a delivery framework and timeline that aligns multiple large initiatives to ensure quality and success.
• Effectively communicate and collaborate with technical resources across IT and XP teams on all critical program efforts, ensuring teams are fully aligned on project progress and status
• Own team road map reviews, change control, and maintain excellent documentation of all work.
• Recognize impediments to our efficiency as a team and propose and implement solutions.
• Advocate for improvements to quality, security, and performance.
Pay Range
The typical pay range for this role is:
Minimum: 60300
Maximum: 126600
Please keep in mind that this range represents the pay range for all positions in the job grade within which this position falls. The actual salary offer will take into account a wide range of factors, including location.
Required Qualifications
5 or more years of experience supporting Business Operations and/or Production Support activities
5 or more years of control management experience including inter-connected systems and complex processes
COVID Requirements
COVID-19 Vaccination Requirement
CVS Health requires certain colleagues to be fully vaccinated against COVID-19 (including any booster shots if required), where allowable under the law, unless they are approved for a reasonable accommodation based on disability, medical condition, religious belief, or other legally recognized reasons that prevents them from being vaccinated.
You are required to have received at least one COVID-19 shot prior to your first day of employment and to provide proof of your vaccination status or apply for a reasonable accommodation within the first 10 days of your employment. Please note that in some states and roles, you may be required to provide proof of full vaccination or an approved reasonable accommodation before you can begin to actively work.
Preferred Qualifications
Experience in healthcare industry, including health insurance, PBM or pharmacy services
Experience with highly complex, inter-connected systems and business processes
Experience working in an Agile environment
Proven ability to quickly learn and understand complex topics in a matrixed environment
Superior written and verbal communication skills, with a keen eye for detail
Proven ability to handle multiple projects simultaneously, with an eye for prioritization
Education
Bachelors degree required
Business Overview
Bring your heart to CVS Health
Every one of us at CVS Health shares a single, clear purpose: Bringing our heart to every moment of your health. This purpose guides our commitment to deliver enhanced human-centric health care for a rapidly changing world. Anchored in our brand – with heart at its center – our purpose sends a personal message that how we deliver our services is just as important as what we deliver.
Our Heart At Work Behaviors™ support this purpose. We want everyone who works at CVS Health to feel empowered by the role they play in transforming our culture and accelerating our ability to innovate and deliver solutions to make health care more personal, convenient and affordable.
We strive to promote and sustain a culture of diversity, inclusion and belonging every day.
CVS Health is an affirmative action employer, and is an equal opportunity employer, as are the physician-owned businesses for which CVS Health provides management services. We do not discriminate in recruiting, hiring, promotion, or any other personnel action based on race, ethnicity, color, national origin, sex/gender, sexual orientation, gender identity or expression, religion, age, disability, protected veteran status, or any other characteristic protected by applicable federal, state, or local law.