Manager, Reporting Strategy – CVS Health
Others,Data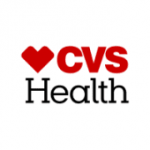 CVS Health (501+ Employees, 13% 2 Yr Employee Growth Rate)
5% 1-Year Employee Growth Rate | 13% 2-Year Employee Growth Rate | LinkedIn | $0 Venture Funding
What Is Employee Growth Rate & Why Is It Important?
Job Description
The Analytics & Behavior Change (A&BC) department is helping lead the effort to transform healthcare and better outcomes. You will be at the forefront of developing an unprecedented level of personalized insights for CVS Health clients to better understand their pharmaceutical data, and the fact-based business intelligence necessary to make informed decisions on their key healthcare strategies.
Within A&BC, the Reporting Strategy Manager will partner with key internal and external stakeholders to assess business needs and develop robust analytic and reporting solutions. The Manager will drive all phases of medium to large analytics projects including identifying project deliverables and timelines, defining the business problem, generating hypotheses, and developing opportunity and outcomes models and tools for the Analytic Consulting Services team to support the sales process and help clients achieve their goals. The Manager will manage a portfolio of analytic projects involving multiple business partners supporting BI tool development, advanced analytics projects, and data integration projects, all of which will support the operational effectiveness and excellence of different business units through data driven decision making. In order to excel in this role, 3 types of skills are required: project management, solution strategist, and data analyst.
Project Manager skills:
Manage and lead all phases of a project: business analysis, data strategy, report development, user training, and communications. Work cross-functionally with data engineering, data science, marketing, and sales teams to design reporting tools. Communicate with project and management teams regarding project risks, issues, and opportunities throughout the project. Communicate complex technical subjects to technical and non-technical audiences. Ensure documentation of reporting requirements is complete for the development team and end user guides. Experience anticipating and managing project risks.
Solution Strategist skills:
Be able to gather business requirements and to formulate analytic solutions that meet the business needs. Develop analysis and reporting that drives insights and action for stakeholders. Interpersonal skills and ability to present complex data analysis to a non-analytic audience. Experience creating report and dashboard designs that tell a story with the data. Ability to establish collaborative relationships with analytic and non-analytic business partners.
Data Analyst skills:
Experience extracting and manipulating data with SAS and SQL. Ability to analyze large data sets to develop insights that drive action for stakeholders. Partner with data engineering teams if there are quality issues with data. Partner with data science teams to identify the most accurate methodology for analysis. Define test cases and coordinate User Acceptance testing to test accuracy of reporting solutions. Conduct appropriate testing of analytic solutions to ensure results are consistent with business requirements or defined need. Support the research of end user inquiries by promptly identifying and resolving reporting issues.
Pay Range
The typical pay range for this role is:
Minimum: 60300
Maximum: 126600
Please keep in mind that this range represents the pay range for all positions in the job grade within which this position falls. The actual salary offer will take into account a wide range of factors, including location.
Required Qualifications
– 3+ years of experience in analytics, or a Master's degree plus 2+ years of experience in analytics
– 3+ years of experience in SAS, SQL, Python, or other statistical and database software
– 2+ years of experience in Microsoft Excel-based modeling
– Experience developing, implementing, testing, documenting, and maintaining methodologies/outcome metrics for standardized and repeatable reporting for internal and external audiences
– Analytical experience that includes methodology development, programming (SQL, SAS, Python, etc.), and data summarization and visualization.
– Experience extracting, manipulating, and analyzing Big Data (databases containing multiple terabytes of data) and then using it to draw conclusions
– Experience using business analytics to problem solve data-driven questions
– Experience presenting key analysis findings to stakeholders
COVID Requirements
COVID-19 Vaccination Requirement
CVS Health requires certain colleagues to be fully vaccinated against COVID-19 (including any booster shots if required), where allowable under the law, unless they are approved for a reasonable accommodation based on disability, medical condition, religious belief, or other legally recognized reasons that prevents them from being vaccinated.
You are required to have received at least one COVID-19 shot prior to your first day of employment and to provide proof of your vaccination status or apply for a reasonable accommodation within the first 10 days of your employment. Please note that in some states and roles, you may be required to provide proof of full vaccination or an approved reasonable accommodation before you can begin to actively work.
Preferred Qualifications
– SAS and SQL highly preferred
– Experience writing macros within VBA
– Creative problem solver, flexible, proactive and ability to work independently in a fast paced, ever changing environment
– Experience with strategy and also managing details
– Ability to appropriately prioritize competing projects to ensure focus on highest impact initiatives
– Ability to handle multiple projects and activities in a timely, organized manner
– Experience presenting to audiences including technical, non-technical, and senior leaders (both verbally and through the full suite of Microsoft Office products)
– Ability to interact with others in a collegial and professional manner to support internal partners, and help foster teamwork and knowledge sharing to complete key tasks
– Prior knowledge of pharmaceuticals or health care industry is preferred, but not required
Education
– Bachelor's degree required; Master's degree preferred.
– Degree related to finance, mathematics, operations, statistics, actuarial science, epidemiology, economics, or other data related fields preferred.
Business Overview
Bring your heart to CVS Health
Every one of us at CVS Health shares a single, clear purpose: Bringing our heart to every moment of your health. This purpose guides our commitment to deliver enhanced human-centric health care for a rapidly changing world. Anchored in our brand – with heart at its center – our purpose sends a personal message that how we deliver our services is just as important as what we deliver.
Our Heart At Work Behaviors™ support this purpose. We want everyone who works at CVS Health to feel empowered by the role they play in transforming our culture and accelerating our ability to innovate and deliver solutions to make health care more personal, convenient and affordable.
We strive to promote and sustain a culture of diversity, inclusion and belonging every day.
CVS Health is an affirmative action employer, and is an equal opportunity employer, as are the physician-owned businesses for which CVS Health provides management services. We do not discriminate in recruiting, hiring, promotion, or any other personnel action based on race, ethnicity, color, national origin, sex/gender, sexual orientation, gender identity or expression, religion, age, disability, protected veteran status, or any other characteristic protected by applicable federal, state, or local law.