Marketing Manager – Care Management – CVS Health
Marketing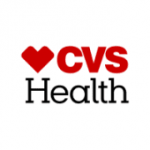 CVS Health (501+ Employees, 13% 2 Yr Employee Growth Rate)
5% 1-Year Employee Growth Rate | 13% 2-Year Employee Growth Rate | LinkedIn | $0 Venture Funding
What Is Employee Growth Rate & Why Is It Important?
Job Description
CVS Health is seeking a seasoned marketing strategist to support the Care Management portfolio within the pharmacy benefit management (PBM) business. This dynamic and versatile role will be a utility player on a small and agile team, with responsibilities ranging from campaign strategy, campaign management, reporting to sales support.
As Manager, Care Management Marketing, you will be responsible for delivering marketing plans and associated content that increases awareness and supports the growth objectives for the Care Management portfolio. This includes solutions for a diverse set of products including the population health portfolio and rare conditions solutions.
You will work cross functionally to build and execute marketing campaigns based on data, insights, research and best practices that incorporate a range of tactics to engage target audiences. The person in this position will:
• Help develop annual marketing plans in support of business goals and provide quarterly updates on progress;
• Work cross-functionally with subject matter experts from Product, Sales, Clinical and other parts of the Marketing organization to ensure messaging ladders up to the care management master value story and PBM strategy;
• Execute integrated, multi-channel marketing plans under limited supervision;
• Operate within a matrixed organization to identify and engage partners in the execution of marketing plans, including partners from Marketing Ops, Clinical, Creative, Analytics, etc.
• Develop appropriate marketing and sales enablement collateral across channels, including presentation decks, executive summaries, insight articles, event collateral and other materials as needed;
This role will provide strategic support and sales enablement content for our Care Management sellers. The incumbent will oversee the care management internal collateral library, regularly auditing content to ensure we have an appropriate mix of marketing levers and ensuring adherence to compliance reviews.
Pay Range
The typical pay range for this role is:
Minimum: 60300
Maximum: 126600
Please keep in mind that this range represents the pay range for all positions in the job grade within which this position falls. The actual salary offer will take into account a wide range of factors, including location.
Required Qualifications
5+ years of B2B marketing experience that includes segmentation, customer-centric approach, business analysis, brand/business building, and content marketing
5+ years of oversight with design and creative asset development
3+ years of experience with execution of sales enablement materials
5+ years of experience developing and executing marketing campaigns
COVID Requirements
COVID-19 Vaccination Requirement
CVS Health requires certain colleagues to be fully vaccinated against COVID-19 (including any booster shots if required), where allowable under the law, unless they are approved for a reasonable accommodation based on disability, medical condition, religious belief, or other legally recognized reasons that prevents them from being vaccinated.
You are required to have received at least one COVID-19 shot prior to your first day of employment and to provide proof of your vaccination status or apply for a reasonable accommodation within the first 10 days of your employment. Please note that in some states and roles, you may be required to provide proof of full vaccination or an approved reasonable accommodation before you can begin to actively work.
Preferred Qualifications
Health care experience and understanding, PBM experience a plus.
Master Degree
Strong driver of results with a proven ability to think strategically and turn strategy into action, while executing flawlessly and meeting deadlines.
Strong communication and collaboration skills
Excellent relationship building skills and ability to build and leverage relationships
Strong story development skills and ability to pull key messages through to client positioning
Experience with public relations and various media channels (earned and paid) including influencer strategy.
Budget management experience.
Education
Bachelor Degree or equivalent experience required
Business Overview
Bring your heart to CVS Health
Every one of us at CVS Health shares a single, clear purpose: Bringing our heart to every moment of your health. This purpose guides our commitment to deliver enhanced human-centric health care for a rapidly changing world. Anchored in our brand – with heart at its center – our purpose sends a personal message that how we deliver our services is just as important as what we deliver.
Our Heart At Work Behaviors™ support this purpose. We want everyone who works at CVS Health to feel empowered by the role they play in transforming our culture and accelerating our ability to innovate and deliver solutions to make health care more personal, convenient and affordable.
We strive to promote and sustain a culture of diversity, inclusion and belonging every day.
CVS Health is an affirmative action employer, and is an equal opportunity employer, as are the physician-owned businesses for which CVS Health provides management services. We do not discriminate in recruiting, hiring, promotion, or any other personnel action based on race, ethnicity, color, national origin, sex/gender, sexual orientation, gender identity or expression, religion, age, disability, protected veteran status, or any other characteristic protected by applicable federal, state, or local law.