Mobile Product Group Lead (Remote, GBR) – CrowdStrike
Product Manager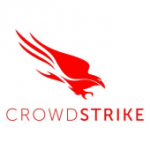 CrowdStrike (501+ Employees, 104% 2 Yr Employee Growth Rate)
42% 1-Year Employee Growth Rate | 104% 2-Year Employee Growth Rate | LinkedIn | $481M Venture Funding
What Is Employee Growth Rate & Why Is It Important?
WeAreCrowdStrike and our mission is to stop breaches. As a global leader in cybersecurity, our team changed the game. Since our inception, our market leading cloud-native platform has offered unparalleled protection against the most sophisticated cyberattacks. We're looking for people with limitless passion, a relentless focus on innovation and a fanatical commitment to the customer to join us in shaping the future of cybersecurity. Consistently recognized as a top workplace, CrowdStrike is committed to cultivating an inclusive, remote-first culture that offers people the autonomy and flexibility to balance the needs of work and life while taking their career to the next level. Interested in working for a company that sets the standard and leads with integrity? Join us on a mission that matters – one team, one fight.
About the role:
CrowdStrike is hiring a Senior Engineering Manager for the Mobile Product Group (PG) to lead the teams developing Falcon for Mobile, the solution that provides Mobile Endpoint Detection & Response (EDR) for Android and iOS devices.
What you'll do for us:
Your primary role will be to lead the engineering team developing Falcon for Mobile. This will mean working in a fast-paced environment where you need to meet ambitious deadlines while maintaining a high quality product.
You will be expected to nurture a healthy and inclusive work environment based on mutual trust and respect. The Mobile PG is a remote, distributed team, so you will be expected to ensure the team can work effectively across multiple time zones. One of your key responsibilities will be to retain talent and grow the current team while maintaining a strong and open culture.
You will be expected to quickly develop expertise on Falcon for Mobile, and leverage this to coordinate cross-team engineering efforts to ensure the successful delivery of our projects, as well as collaborating with product managers, program managers, sales, and support staff from across the global CrowdStrike team. You will also be expected to occasionally meet with customers to understand their needs and provide support when necessary.
You will serve a key function in the Mobile PG leadership team, and will work collaboratively to define the strategic vision for Falcon for Mobile and the overall roadmap for the PG.
What we need from you:
Experience (3+ years) running a medium-large engineering team, with a proven track record of:

Building and executing an engineering roadmap
Creating an inclusive work environment based on mutual trust and respect
Hiring, developing and retaining engineering talent
Technical expertise:
Experience building system- or kernel-level software in mission critical environments
Excellent software design and problem-solving ability
Passion for engineering excellence, security, and performance
Strong collaboration and communication skills, able to communicate complex ideas clearly and effectively at all levels, from executive staff to engineers
Experience working with colleagues in a variety of roles including engineering, program & product management, support, and sales
Experience building consensus among passionate and distributed team members
Remote:
Experience working in remote and distributed environments
Above and beyond:
In depth knowledge of mobile operating systems and mobile security is highly desirable
Experience in some of the following areas is desirable:

building software for Android or iOS
building software in Kotlin or Swift
reverse engineering ARM64 or other architectures
security research
cybersecurity or intelligence
agile project management
#LI-MB1
#LI-YA1
#LI-Remote
Benefits of Working at CrowdStrike:
Remote-first culture
Market leader in compensation and equity awards
Competitive vacation and flexible working arrangements
Comprehensive and inclusive health benefits
Physical and mental wellness programs
Paid parental leave, including adoption
A variety of professional development and mentorship opportunities
Offices with stocked kitchens when you need to fuel innovation and collaboration
We are committed to fostering a culture of belonging where everyone feels seen, heard, valued for who they are and empowered to succeed. Our approach to cultivating a diverse, equitable, and inclusive culture is rooted in listening, learning and collective action. By embracing the diversity of our people, we achieve our best work and fuel innovation – generating the best possible outcomes for our customers and the communities they serve.
CrowdStrike is an Equal Opportunity employer. All qualified applicants will receive consideration for employment without regard to race, color, religion, sex including sexual orientation and gender identity, national origin, disability, protected veteran status, or any other characteristic protected by applicable federal, state, or local law.