Payroll Administrator – HST Hiring Group
Accounting / Finance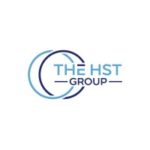 HST Hiring Group (1-10 Employees, N/A 2 Yr Employee Growth Rate)
N/A 1-Year Employee Growth Rate | N/A 2-Year Employee Growth Rate | LinkedIn | $0 Venture Funding
What Is Employee Growth Rate & Why Is It Important?
Job Description

We are looking for a payroll administrator to add to our team in providing a professional and responsive payroll service to our clients by adhering to defined service level agreements and statutory requirements, and ensuring accurate payments every month.
This person will play a pivotal role in helping to grow the company, strengthen it and ensure its sustainability.
Duties & Responsibilities
• Working within the Payroll Bureau undertaking administrative, advisory and payroll duties to ensure that processes and systems are completed to an exceptionally high standard.
• Ensuring that all payrolls are processed within the required time frames and liaising with other members of the team with matters relating to payroll and dealing with all matters in a timely manner.
• Ensuring that all pension administration, including Auto Enrolment processes are carried out in an accurate and timely manner. Liaise with pension providers and staff in dealing with pension administration matters. Keeping up to date with processes and procedures relating to Auto Enrolment and pension schemes.
• To draft routine correspondence as appropriate, emails, letters, reports, agendas, minutes, taking notes at meetings and other general typing tasks using Microsoft packages.
• To prepare and maintain routine and ad hoc reports, spreadsheets and database information as required and to access the internet in order to retrieve information.
• To ensure that Client's records are accurate and up to date and that all requirements and procedures relating to Clients payrolls are being followed, including details of benefits in kind, fleet car values etc required for completion of P11Ds and Class 1A returns
• To perform any other duties as may be reasonably requested by Management.
• Liaise with HMRC as and when required.
• Assist in other areas of the Bureau to provide cover for sickness, holidays and seasonal peak workloads.
• Deliver a high level of customer service to all business areas demonstrating strong interpersonal skills and the ability to communicate with a wide range of individuals at all levels within the organisation.
• Reconcile Clients payrolls ensuring that all new joiners are added to the payroll, leavers removed at the correct time and all payroll instructions are actioned in an accurate and timely manner, obtain authorisations from Clients and create and distribute nominal ledgers where required.
• Ensuring that all FPS and EPS returns are made to HMRC in an accurate and timely manner.
• Update all Client checklists and Key Performance Indicators (KPI) spreadsheets on a pay period basis in preparation for the next pay period.
• To contribute and attend team meetings and making a positive contribution.
• Participate fully and positively in staff developments activities.
• To contribute to the development of projects across the payroll team.
• To comply with The Data Protection Act 2018 and GDPR.
Key Skills & Competencies
• Experience in Payroll, Pensions Administration and Processing.
• Strong IT skills and a proven ability to use and adapt quickly to new technology.
• Interpersonal and communication skills of a high order which are applicable to a range of colleagues, Clients and Government agencies, meeting and receiving clients and guests of the Company.
• Microsoft Office skills, excellent interpersonal and communication skills. Ability to take minutes and notes from meetings. Ability to draft own correspondence and prioritise your own workload, work under pressure and use your own initiative.
• Ability to work flexibly and effectively as an individual and team member.
• Willingness to work variable hours when necessary to meet the requirements of the post.
• Exemplary customer service skills and a team player.
• An exceptional attention to detail.
• Strong interpersonal skills.
• Presentation skills.
• Problem solving ability, analytical and numeracy skills.
• Trustworthy with the ability to deal with confidential information.
Other benefits:
• You will also receive 30 days paid holiday including Statutory or Bank Holidays. After 2 years'
service the holiday entitlement the holiday entitlement increases by a day per year up to a
maximum of 5, giving a total holiday entitlement of 35 days.
• Employer pension contribution up to a maximum of 3% after Day one.
• Private Medical Scheme is provided on completion of 1 years' service renewed in September
each year (reviewed annually).
• Death in Service Scheme
• 24/7 access to GP online for employees & family
• Company provides lunches
• Mindfulness in the workplace
• Fitness and Nutrition video's
• Training & Development – at companies expense
• 6000+ savings and discounts on the high street/online
Company Overview

CJS Payroll Limited is a payroll bureau with a fast paced and dynamic working environment. The payroll function processes approx. 500 clients paying in excess of 50,000 employees both in the UK and Ireland.
You will have your own portfolio of both UK and Ireland clients working within a close-knit team responsible for high volume processing, resolving queries and general payroll related tasks. This is a very busy role that requires exceptional attention to detail and would suit a highly organised, flexible individual who is accurate and used to dealing with a wide variety of duties and is able to prioritise their workload.
Our Company Values Talent – we aim to attract, grow and retain talented individuals who will aim high and drive our business forward.