Performance Marketing Manager – Housecall Pro
Marketing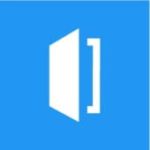 Housecall Pro (501+ Employees, 231% 2 Yr Employee Growth Rate)
70% 1-Year Employee Growth Rate | 231% 2-Year Employee Growth Rate | LinkedIn | $175M Venture Funding
What Is Employee Growth Rate & Why Is It Important?
About the role:
Housecall Pro is looking for an experienced digital marketing manager, with strong analytical skills, to join our paid marketing team. In this role, you will manage a broad range of digital channels to help grow a sustainable customer base while maintaining attractive long term economics.
This position will have a strong focus on:
Strategy and execution of performance based marketing
Continuous campaign testing and optimization
B2B lead generation with an emphasis on cost-per-click strategies
Competitor analysis and reporting
The ideal candidate is highly analytical, has a proven track record in lead generation marketing, and is comfortable managing and launching new channels and campaigns. B2B and SaaS experience is a plus.
Hands-on experience managing, executing, and optimizing within Facebook Ads, Google Ads, and other notable advertising platforms

Upper funnel experience in OTT, video, and display a plus

Comfortable working with 3rd party partners and proactively reaching out to new potential advertising partners with requests for proposals
Proven track record conducting creative tests. Ideation, implementation, and analysis for landing pages, ad copy, and audiences with a focus on conversion rate and quality
Optimize existing B2B campaigns to maximize qualified leads, sales and revenue in support of company goals
Collaborate with internal teams to develop high performing assets, useful reporting, and new partner integrations.
Regularly monitor, analyze and report on campaign performance. Deep-diving into the data to find actionable solutions and pull out marketing insights.
At minimum 5+ years of experience managing paid marketing campaigns (SEM, social, affiliates, display, etc) from top-to-bottom:

B2B experience and/or six-figure budgets a major plus

Experienced using UTM attribution, and bonus if familiar with multi-touch attribution
Understanding of how to connect upper funnel strategies to lower funnel performance
Proven collaborator who can simplify complex marketing strategy to other teams and partners
Data-driven with an ability to analyze performance metrics and find actionable items
Strong Excel and reporting skills — Salesforce & Tableau experience a plus
Proven ability to manage partnerships with 3rd party vendors
Basic proficiency with setting up tags and pixels to track partner performance
Help us build solutions that build better lives. At Housecall Pro, we show up to work every day to make a difference for real people: the home service professionals that support America's 100 million homes.We're all about the Pro, and dedicate our days to helping them streamline operations, scale their businesses, and—ultimately—save time so they can be with their families and live well. We care deeply about our customers and foster a culture where our company, employees, and Pros grow and succeed together. Leadership is as focused on growing team members' careers as they expect their teams to be on creating solutions or Pros. We also offer:
A generous benefits program that supports the whole you with medical, dental, vision, life, disability, and 401(k)
Paid holidays and flexible, take-it-as-you-need-it paid time off
Equity in a rapidly growing startup backed by top-tier VCs
Monthly tech reimbursements
A culture built on innovation that values big ideas, no matter where they come from