Pharmacy Technician – Work from Home (Florida) – CVS Health
Others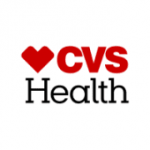 CVS Health (501+ Employees, 13% 2 Yr Employee Growth Rate)
5% 1-Year Employee Growth Rate | 13% 2-Year Employee Growth Rate | LinkedIn | $0 Venture Funding
What Is Employee Growth Rate & Why Is It Important?
Job Description
This is a great opportunity to join our Prescription Entry team working from home near Plantation, FL. As a Pharmacy Technician, you will be responsible for accurately and efficiently reading, interpreting, and entering prescriptions into our system. You will be essential to ensuring patients receive their correct prescriptions in a timely manner, directing questionable prescriptions to the prescriber for clarification, and entering in complete prescription information once clarification has been obtained. To help support development and maximize workflow, you may be asked to perform other pharmacy functions. This is an exciting chance to excel in a complex, team-oriented environment while having the opportunity to develop and strengthen technical skills and pharmacology knowledge. As part of the team, you will have an important, uniquely rewarding role putting your skills and experiences to work in a closed door practice setting.
Schedule: M-F 9:00am-5:30pm & rotating Saturdays (subject to change)
We offer a comprehensive benefits package which includes medical, dental, vision insurance as well as a wide-ranging list of supplemental benefits and discount programs. In addition to sixteen paid days off for employees, we also offer ten paid holidays.
The position is permanent work from home. However, candidate may be required to come onsite for additional training, coaching, down time due to extended system issues, and power or internet outages.
261 N University Dr
Plantation, FL 33324
Required Qualifications
3+ months of pharmacy technician experience
Active Florida Pharmacy Technician license
COVID Requirements
COVID-19 Vaccination Requirement
CVS Health requires certain colleagues to be fully vaccinated against COVID-19 (including any booster shots if required), where allowable under the law, unless they are approved for a reasonable accommodation based on disability, medical condition, religious belief, or other legally recognized reasons that prevents them from being vaccinated.
You are required to have received at least one COVID-19 shot prior to your first day of employment and to provide proof of your vaccination status or apply for a reasonable accommodation within the first 10 days of your employment. Please note that in some states and roles, you may be required to provide proof of full vaccination or an approved reasonable accommodation before you can begin to actively work.
Preferred Qualifications
-Previous mail order or retail pharmacy experience
-Ability to read and interpret prescription terminology and medications
– National Pharmacy Technician Certification (CPhT)
Education
High School diploma or equivalent required
Business Overview
Bring your heart to CVS Health
Every one of us at CVS Health shares a single, clear purpose: Bringing our heart to every moment of your health. This purpose guides our commitment to deliver enhanced human-centric health care for a rapidly changing world. Anchored in our brand – with heart at its center – our purpose sends a personal message that how we deliver our services is just as important as what we deliver.
Our Heart At Work Behaviors™ support this purpose. We want everyone who works at CVS Health to feel empowered by the role they play in transforming our culture and accelerating our ability to innovate and deliver solutions to make health care more personal, convenient and affordable.
We strive to promote and sustain a culture of diversity, inclusion and belonging every day.
CVS Health is an affirmative action employer, and is an equal opportunity employer, as are the physician-owned businesses for which CVS Health provides management services. We do not discriminate in recruiting, hiring, promotion, or any other personnel action based on race, ethnicity, color, national origin, sex/gender, sexual orientation, gender identity or expression, religion, age, disability, protected veteran status, or any other characteristic protected by applicable federal, state, or local law.