Pre-Sales Engineer – Jama Software
Sales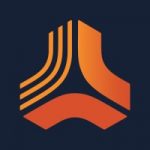 Jama Software (201-500 Employees, 19% 2 Yr Employee Growth Rate)
13% 1-Year Employee Growth Rate | 19% 2-Year Employee Growth Rate | LinkedIn | $233M Venture Funding
What Is Employee Growth Rate & Why Is It Important?
**Note that you don't need to possess 100% of the qualities to be considered**
**Women, BIPOC, LGBTQ, and other under-represented groups are highly encouraged to apply**
About Jama Software:
Jama Software is focused on maximizing innovation success. Numerous firsts for humanity in fields such as fuel cells, electrification, space, autonomous vehicles, surgical robotics, and more all rely on Jama Connect™ to minimize the risk of product failure, delays, cost overruns, compliance gaps, defects, and rework. Jama Connect™ uniquely creates Living Requirements™ that form the digital thread through siloed development, test and risk activities to provide end-to-end compliance, risk mitigation, and process improvement. Our rapidly growing customer base of more than 12.5 million users across 30 countries spans the automotive, medical device, life sciences, semiconductor, aerospace & defense, industrial manufacturing, financial services, and insurance industries.
Overview:
The Pre-Sales Engineer is responsible for technically supporting company products and services in an assigned territory. The SA works closely with the Account Executives, Account Managers, SDRs, partners, consulting team, technical support, and various corporate key contributors. At this level, the Pre-Sales Engineer understands the complexity of problems facing enterprise level customers, uses tools as well as personal credibility to build a strong value proposition that will result in the sale and ongoing adoption of Jama Software.
Primary Responsibilities
In this role, you will:
Provides prospective customers with specialist assistance in evaluating Jama software solutions and works with Jama's Account Executives to facilitate pre and post-sales opportunities for upsell within existing accounts and expansion to new business units
Works with prospects and growing customers to discover and collect functional, security, process and system requirements
Credibly describes and demonstrates how our solutions satisfy their stated business challenges
Develops customer specific solution demonstrations and assists customers with growth and migration planning
Provides technical overview of our product architecture, functionality, system / data requirements, and integration with other enterprise applications
Acts as a supporting liaison to product, marketing, and engineering in presenting customer requirements
Researches competitors, stays current on the competitive landscape, works with the product marketing group to collect and document competitor's capabilities
Delivers product, technical, and security related responses on RFPs/RFIs
Staffs and participates in regional and industry-specific Tradeshows
Assists fellow Pre-Sales Engineers and internal partners as needed in other territories and global regions
Qualifications
3+ years proven experience in pre-sales or solutions engineering background in Requirements Engineering, Application Lifecycle Management, or Product Lifecycle Management products.
Experience with sales methodology and pipeline management
Core Competencies
Creates opportunities
Ability to discuss and demonstrate how Jama's requirements management and product delivery solutions add value
Ability to orchestrate a sales cycle which requires involvement of multiple resource
Drives value creation
Uses reference stories and industry standard methodologies to show how Jama can improve operational results and a build a case for business transformation
Successfully uses ROI/TCO tools to build a strong value proposition
Drives for results
Models tenacious behavior in the face of obstacles and achieves positive outcomes
Seeks to win and achieve set goals
Intelligently handles time and territory to improve business results
Demonstrates strong negotiation and presentation skills to sell into highly sophisticated and politically charged organizations
What we offer:
Ambitious and fun work with a chance to define distinct, company-shaping tangible contributions
An energized and forward thinking leadership team
Competitive cash and equity compensation
Comprehensive and affordable medical, dental and vision plans as well as pre-tax savings accounts as well as a generous 401(k) employer match
Time-off and leave programs crafted to meet critical needs for rejuvenation and, when needed, extra support to cope with life events
We are an equal opportunity employer and value diversity at our company. We do not discriminate on the basis of race, religion, color, national origin, sex, gender, gender expression, sexual orientation, age, marital status, veteran status, or disability status. We will ensure that individuals with disabilities are provided reasonable accommodation to participate in the job application or interview process, to perform essential job functions, and to receive other benefits and privileges of employment. Please contact us to request accommodation.