Principal Industry Solution Lead or Architect – ServiceNow
Sales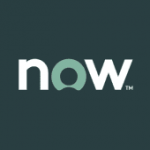 ServiceNow (501+ Employees, 54% 2 Yr Employee Growth Rate)
26% 1-Year Employee Growth Rate | 54% 2-Year Employee Growth Rate | LinkedIn | $83.7M Venture Funding
What Is Employee Growth Rate & Why Is It Important?
Company Description
At ServiceNow, our technology makes the world work for everyone, and our people make it possible. We move fast because the world can't wait, and we innovate in ways no one else can for our customers and communities. By joining ServiceNow, you are part of an ambitious team of change makers who have a restless curiosity and a drive for ingenuity. We know that your best work happens when you live your best life and share your unique talents, so we do everything we can to make that possible. We dream big together, supporting each other to make our individual and collective dreams come true. The future is ours, and it starts with you.
With more than 7,400+ customers, we serve approximately 80% of the Fortune 500, and we're on the 2021 list of FORTUNE World's Most Admired Companies®.
Learn more on Life at Now blog and hear from our employees about their experiences working at ServiceNow.
Job Description
ServiceNow is changing the way people work. With a service-orientation toward the activities, tasks and processes that make up day-to-day work life, we help connect the modern enterprise to operate faster and be more scalable than ever before.
This executive role is an exciting opportunity to join one of the fastest growing cloud software companies and Forbes Magazine's #1 Most Innovative Company in a highly visible role with massive potential impact.
To propel our next phase of growth, ServiceNow is investing in our Healthcare & Life Sciences Vertical Solutions organization. We're building a team of entrepreneurial and collaborative individuals who are passionate about the opportunity to transform Healthcare & Life Sciences leveraging ServiceNow's powerful digital workflow platform.
Join a team that will fundamentally re-shape Healthcare & Life Sciences, partnering with leading Healthcare institutions and the most disruptive healthtech organizations in the world. We are highly adaptable and constantly evolving. We are passionate about our product, and we live for our customers. We have high expectations, and a career at ServiceNow means challenging yourself to always be better.
The Position
We are looking for a Life Sciences Industry Architect to join our Healthcare & Life Sciences Vertical Solutions organization. The ideal candidate is a Healthcare & Life Sciences industry expert with deep knowledge of Life Sciences(Pharma, MedTech, Med Dev) organizations and the solution stack across the application, workflow and data/integration layers.
S/he has a deep understanding of the core business processes and surrounding technology ecosystem, including core systems of record, third party data providers and the regulatory landscape.
S/he has a technical vision for ServiceNow's opportunity to transform the Life Sciences Industry and the ability to collaborate with customers and partners on the architecture for the solutions aligned to this vision. And s/he has the ability to collaborate with pre-sales technical resources to gather solution requirements and enable them on solution roadmaps and architecture. S/he will understand the capabilities the industry needs, how these translate into solving problems and will work with the Global Solution Director and Go-To-Market resources to advance our product and solutions.
The Role
The role will entail:
1) Solution Architecture: Architecting Life Science solutions built on the ServiceNow platform, both using current horizontal applications, platform services and driving requirements for Life Sciences, expanding from our horizontal core use cases. Consideration of future state and transitional architectures in Life Sciences.
2) Asset Creation: create reference architecture and technical enablement guides for Life Science solutions. Collaborate with Solution Consulting teams to develop demo prototypes for solutions.
3) Field and Partner Enablement: enable internal pre-sales technical resources and System Integrator and Independent Software Vendor partner ecosystem on Life Science solutions and architecture. Build a Life Science community of technical ambassadors enabled on the ServiceNow message and solution architecture.
4) Customer Engagement and Industry Advocate: Ability to collaborate with customers to create technology roadmaps around Life Sciences solutions and to dive into key architecture components. Bring deep technical knowledge of Life Sciences to advance strategic opportunities and identify emerging use cases. Develops industry relationships with governing bodies to advocate for standards and for the inclusion of Workflow systems as a fundamental part of Life Sciences.
5) Market-Facing Engagement: Ability to present to large customer audiences and build credibility with CxOs.
Qualifications
Requirements
7-10+ years in technical roles in or selling into Life Sciences organizations
3+ years of experience working with the ServiceNow Platform with ServiceNow customers.
In-depth understanding of the ServiceNow architecture and platform, with ability to communicate it at various levels
Understanding of top Healthcare and Life Sciences regulations globally with ability to assess the impact on the architecture of a ServiceNow. HIPAA, HiTrust, GDPR, GxP, 21 CFR and equivalents around the world
Experience working with sales, with proven ability to work seamlessly as an extended part of the account teams
Ability to provide thought leadership and collaborate with internal ServiceNow product business units to ensure products meet industry requirements
Ability to identify, lead and contribute to the creation of content, white papers, workshops, etc.
Interact at multiple levels within a customer account (Enterprise Architects, Technical Architects, Directors, VP's, and CXOs)
Ability to travel up to 30% of the time
Deep knowledge of enterprise integration, service-orientated architectures and micro-services
Knowledge of security, data privacy, data governance
Additional Information
ServiceNow is an Equal Employment Opportunity Employer. All qualified applicants will receive consideration for employment without regard to race, color, creed, religion, sex, sexual orientation, national origin or nationality, ancestry, age, disability, gender identity or expression, marital status, veteran status or any other category protected by law.
All new employees hired in the United States are required to be fully vaccinated against COVID-19, subject to such exceptions as required by law. If hired, you will be required to submit proof of full vaccination or have an approved accommodation, by your start date. Visit our Candidate FAQ page to learn more.
If you require a reasonable accommodation to complete any part of the application process, or are limited in the ability or unable to access or use this online application process and need an alternative method for applying, you may contact us at [email protected] for assistance.
For positions requiring access to technical data subject to export control regulations, including Export Administration Regulations (EAR), ServiceNow may have to obtain export licensing approval from the U.S. Government for certain individuals. All employment is contingent upon ServiceNow obtaining any export license or other approval that may be required by the U.S. Government.
Please Note: Fraudulent job postings/job scams are increasingly common. Click here to learn what to watch out for and how to protect yourself. All genuine ServiceNow job postings can be found through the ServiceNow Careers site .
Work personas
Work personas are categories that are assigned to employees depending on the nature of their work. Employees will fall into one of three categories: Remote, Flexible or Required in Office.
Required in Office
A required in office work persona is defined as an employee who is contracted to work from or aligned to a ServiceNow-affiliated office. This persona is required to work from their assigned workplace location 100% of the work week based on the business needs of their role.
Flexible
A flexible work persona is defined as an employee who is contracted to work from or aligned to a ServiceNow-affiliated office and will work from their assigned workplace location roughly 3 days/week or less (generally around 40-60% of the work week). Flexible employees may choose to work the remaining working time from their workplace location or home. Flexible employees are required to work within their state, province, region, or country of employment.
Remote
A remote work persona is defined as an employee who performs their responsibilities exclusively outside of a ServiceNow workplace and is not contracted or aligned to a ServiceNow-affiliated office, including those whose place of work (pursuant to their terms and conditions of employment) is their home. Remote employees are required to work within their state, province, region, or country of employment.