Privacy Manager – CVS Health
Legal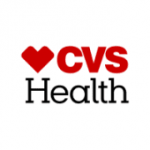 CVS Health (501+ Employees, 13% 2 Yr Employee Growth Rate)
5% 1-Year Employee Growth Rate | 13% 2-Year Employee Growth Rate | LinkedIn | $0 Venture Funding
What Is Employee Growth Rate & Why Is It Important?
Job Description
The Privacy Manager will be responsible for working mainly with the TPA & Payer Solutions area (Meritain Health, Aetna Signature Administrators, American Health Holding and First Health/Cofinity) within HCB (Health Care Business) to address privacy regulatory requirements and ethical/reputational concerns in the development and operation of services, products and capabilities.
Privacy Manager will minimize risk by: 1) Anticipate, identify, assess and monitor privacy risks and potential impacts 2) Provide privacy education in line with enterprise policies, standards and industry trends to align with the strategic objective of the business 3) Develop and increase privacy knowledge to promote a strong privacy culture 4) Integrate privacy into the design and architecture of systems and business practices 5) Support in taking the necessary actions to mitigate privacy risk and identified gaps.
Perform privacy day-to-day operations
• Perform privacy incident investigations.
• Reviewing member paper communications via the Print Attestation Tool.
• Assessing and providing input into business processes and controls.
• Answering a variety of privacy related questions from various business areas.
• Coordinating/obtaining privacy legal guidance as required.
• Supporting regulatory and customer inquiry/complaint research/response.
• Maintain positive, productive relationships with internal and external constituents and effectively communicate and influence decision-making and compliant outcomes at various levels necessary to accomplish goals.
Perform privacy impact assessments for new/changed services, products and capabilities. Examples:
• Newly contracted vendors and/or contracted vendors that have changed in scope
• Scripting for campaigns/communications (i.e. SMS, IVR, Live Calls, Emails) being sent to members.
In order to be successful in this role you must exhibit the following:
1. Strong ability to communicate well with all levels of the organization.
2. Must be comfortable with being empowered to make difficult decisions that potentially impact business project direction.
3. Knowledge of privacy, security, and data governance standards and commitments applicable to CVS Health and its various business segments, and the ability to analyze.
4. Must be able to work independently, prioritize appropriately, and multi-task on high priority and high impact projects.
Required Qualifications
3 + years relevant experience in privacy law or compliance; knowledge of U.S. and international.
COVID Requirements
COVID-19 Vaccination Requirement
CVS Health requires certain colleagues to be fully vaccinated against COVID-19 (including any booster shots if required), where allowable under the law, unless they are approved for a reasonable accommodation based on disability, medical condition, religious belief, or other legally recognized reasons that prevents them from being vaccinated.
You are required to have received at least one COVID-19 shot prior to your first day of employment and to provide proof of your vaccination status or apply for a reasonable accommodation within the first 10 days of your employment. Please note that in some states and roles, you may be required to provide proof of full vaccination or an approved reasonable accommodation before you can begin to actively work.
Preferred Qualifications
CIPP, CIPM, CIPT or other privacy related certification(s)
Knowledge of privacy laws and regulations, including but not limited to HIPAA, CCPA/CPRA, VCDPA, CPA, FTC Section 5, GDPR, FCRA/FACTA, TCPA, CAN-SPAM, COPPA and NYDFS Cybersecurity Regulation, GLBA, Regulation P
Education
Bachelor's degree or equivalent experience
Business Overview
Bring your heart to CVS Health
Every one of us at CVS Health shares a single, clear purpose: Bringing our heart to every moment of your health. This purpose guides our commitment to deliver enhanced human-centric health care for a rapidly changing world. Anchored in our brand – with heart at its center – our purpose sends a personal message that how we deliver our services is just as important as what we deliver.
Our Heart At Work Behaviors™ support this purpose. We want everyone who works at CVS Health to feel empowered by the role they play in transforming our culture and accelerating our ability to innovate and deliver solutions to make health care more personal, convenient and affordable.
We strive to promote and sustain a culture of diversity, inclusion and belonging every day.
CVS Health is an affirmative action employer, and is an equal opportunity employer, as are the physician-owned businesses for which CVS Health provides management services. We do not discriminate in recruiting, hiring, promotion, or any other personnel action based on race, ethnicity, color, national origin, sex/gender, sexual orientation, gender identity or expression, religion, age, disability, protected veteran status, or any other characteristic protected by applicable federal, state, or local law.