Procurement Specialist – Philips
Others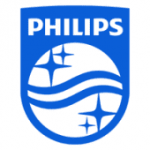 Philips (501+ Employees, 6% 2 Yr Employee Growth Rate)
4% 1-Year Employee Growth Rate | 6% 2-Year Employee Growth Rate | LinkedIn | $0 Venture Funding
What Is Employee Growth Rate & Why Is It Important?
Job Title
Procurement Specialist
Job Description
Philips is a global leader in health technology, committed to improving billions of lives worldwide and striving to make the world healthier and more sustainable through innovation. Driven by the vision of a better tomorrow.
But it's not just what we do, it's who we are. We are 80,000, wonderfully unique individuals, with two things in common: An unwavering sense of purpose and a relentless determination to deliver on our customers' needs. It's what inspires us to create meaningful solutions – the kind that make a real difference – when it matters most.
The world and our customers' needs are changing faster than ever before and while we are proud of what we do already, we know we can do more. That's why we need you, to help us tackle increasingly complex challenges posed by ever evolving health and well-being needs.
In this role, you have the opportunity to
• Make a substantial contribution to ensuring production of on-market wearable medical devices for the leading provider of remote cardiac monitoring diagnostic services
• Ensure continuity of products critical to Philips Ambulatory Monitoring and Diagnostics (AM&D) services, monitoring over 1MM patients annually and processing over 4 billion heartbeats a day
• Become part of a dynamic team delivering necessary cardiac monitoring to patients without the need for an office visit. We focus on delivery of health information to save and improve lives, while reducing the cost of care
Looking at the challenges the world is facing today Philips' purpose has never been more relevant. So, whatever your role, if you share our passion for helping others, you'll be working towards creating a better and fairer future for all.
You are responsible for
• Building strategic relationships with contract manufacturers, parts distributors, and component manufacturers to ensure smooth movement of orders and materials through the supply chain
• Tracking product forecasts and inventory levels to drive production schedules
• Ensuring that vendor orders are placed on time to account for supply-chain lead times
• Monitoring and assisting vendors to ensure that they are able to acquire all materials necessary to deliver product to forecast
• Monitoring bills of material components for end-of-life announcements
• Working with sustaining engineering on identifying and releasing alternative components for any high-risk components in bills of material.
• Being a resource for R&D engineers to identify high-risk parts in NPI bills of materials
• Providing procurement support to internal and contract manufacturing partners.
You are part of
Medical device manufacturing team for AM&D cardiac monitoring services. AM&D provides remote cardiac monitoring, centralized core laboratory services for clinical trials, remote blood glucose monitoring and original equipment manufacturing that serves both healthcare and clinical research customers within the Connected Care Business Cluster.
Connected Care Cluster comprises Philips EMR & Care Management, Hospital Patient Monitoring, Sleep & Respiratory Care, Emergency Care, Ambulatory Monitoring & Diagnostics and Clinical Data Services Businesses.
To succeed in this role, you'll need a customer-first attitude and the following
• Bachelor's degree in a technical discipline or equivalent experience
• 3 + years of experience in supply
• Good understanding of material resource planning (MRP) systems
• Excellent communication and interpersonal skills
• Ability to act with a sense of urgency and is diligent in providing timely support to internal and external customers
• Ability to understand electrical and mechanical component specifications
• Experience with medical device design control including development of DDPs, Requirements, Specifications, V&V Plans, Test Protocols and Associated Reports is a plus
• Experience with product lifecycle management systems and configuration management a plus
• Experience collaborating with other engineering disciplines and other functional teams
• Good analytical and problem-solving skills
• Experience developing and using pivot tables in Microsoft Excel
In return, we offer you
An exciting role in our organization within Philips, in which you will be responsible together with your peers for driving the supply chain process of the Ambulatory Monitoring and Diagnostics contract manufacturing organization.
Philips will offer a path towards your most rewarding career, with opportunities to show your skills and develop yourself in many ways.
US work authorization is a precondition of employment. The company will not consider candidates who require sponsorship for a work-authorized visa.
How we work at Philips
Our newly adopted hybrid work concept fuses flexibility with collaboration to deliver great outcomes for our people and our customers. We are embracing an approach wherein we spend more time together than apart – which for full-time employees translates to an average of at least 3 days working from the office and up to 2 days from home – for our hybrid roles.
Hybrid work flexibility means people can meet the changing demands of work and home in the most balanced, productive, and healthy way.
Our hybrid working model is defined in 3 ways:
We believe in the importance of impactful collaboration: There's a certain energy when everyone's in the same room that can heighten idea generation and creative friction needed for problem-solving.
We embrace flexibility: Choosing where, when, and how to work can vary according to task and team schedules. Flexibility isn't office or online, it means choosing the space that works best for you, your teams, and our customers on a case-by-case basis.
We want to be at our best: The way we work, and our workspaces are designed to support our well-being, offer career advancement opportunities, and enable us to be at our best.
Why should you join Philips?
Working at Philips is more than a job. It's a calling to create a healthier society through meaningful work, focused on innovative, customer-first health technology solutions. Help us improve the health and well-being of billions of people, every year. Ultimately creating a career that no one could have planned for. Even you.
Visit our careers website to explore what it's like working at Philips , read stories from our employee blog , find information about our recruitment process and answers to some frequently asked questions .
Effective Tuesday, January 4, 2022, all U.S.-based employees are required to be fully vaccinated against COVID as a condition of employment at Philips. Employees may request a reasonable accommodation. Montana employees are currently excluded from this requirement at this time.
If you are a Colorado resident and this role is a field-based or remote role, you may be eligible to receive additional information about the compensation and benefits for this role, which we will provide upon request. You may contact 888-367-7223, option 5, for assistance.
#LI-PH1
It is the policy of Philips to provide equal employment and advancement opportunities to all colleagues and applicants for employment without regard to race, color, ethnicity, religion, gender, pregnancy/childbirth, age, national origin, sexual orientation, gender identity or expression, disability or perceived disability, genetic information, citizenship, veteran or military status or a person's relationship or association with a protected veteran, including spouses and other family members, marital or domestic partner status, or any other category protected by federal, state and/or local laws.
As an equal opportunity employer, Philips is committed to a diverse workforce. In order to ensure reasonable accommodation for individuals protected by Section 503 of the Rehabilitation Act of 1973, the Vietnam Veterans' Readjustment Act of 1974, and Title I of the Americans with Disabilities Act of 1990, applicants that require accommodation in the job application process may contact 888-367-7223, option 5, for assistance.
Equal Opportunity Employer/Disabled/Veteran