Product Data Analyst, International – Checkr
Product Manager,Data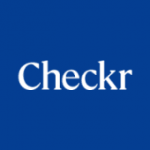 Checkr (501+ Employees, 94% 2 Yr Employee Growth Rate)
79% 1-Year Employee Growth Rate | 94% 2-Year Employee Growth Rate | LinkedIn | $679M Venture Funding
What Is Employee Growth Rate & Why Is It Important?
Checkr's mission is to build a fairer future by designing technology to create opportunities for all. We believe all candidates, regardless of who they are, should have a fair chance to work. Established in 2014 and valued at $5B, Checkr is using technology to bring hiring to the next level. Our People Trust Platform uses machine learning to help thousands of companies modernize their background check process and make hiring safer, more efficient, and more inclusive. Some of our customers include Uber, Instacart, Doordash, Netflix, Compass Group, and Adecco.
A career with Checkr is an opportunity to work with some of the best and brightest minds, disrupt an industry for a better future, and give otherwise overlooked candidates access to employment. Checkr has been recognized in Forbes Best Startup Employers and is a top Y Combinator company by valuation.
Checkr is looking for a Product Analyst. The Data Platform team's vision is to empower our customers with data and insights to optimize their hiring process end to end while keeping our mission of fair chance hiring in the forefront of everything we do. This role will partner closely with our product and engineering stakeholders to build data analytics to drive the product strategy, Identify opportunities in data to accelerate product adoption, retention, engagement, and/or monetization. The ideal candidate will become the data domain expert for their product team and will use their analytical mindset to model product behavior, quantify product value and validate and design product features and enhancements. This product analyst will be embedded with the product team, consisting of UX, Engineering, and a Product Manager and have the support of their wider data platform team to align in processes, tooling, and holistic company approach to data;
Responsibilities:
Partner with product managers to present customer behavior insights, define key metrics and identify product and business opportunities with Product, Engineering and UX teams to deliver the best in class experience for both Customers and Candidates

Research, inform and quantify the impact of proposed product features and initiatives in close collaboration with product and engineering partners

Develop actionable reporting, analysis, and core metric dashboards to help business and technical teams discover insights and increase understanding of our products and services

Build & maintain data sources and visualizations that empower decision-making using tools such as DBT, Snowflake, Looker, Tableau, etc.

Reconcile data between various systems, find opportunities to innovate, and drive improvements

Assume end to end ownership of analytical projects
What you bring:
Insatiable curiosity of discovery through data

Expert storyteller through data to make recommendations based on insights to stakeholders

Requirement: 2+ years of applied analytic experience in a fast-paced, product-led growth environment working directly with product managers;

working experience performing quantitative analysis to tackle business problems with a focus on feature and usage metrics to increase conversion and retention

Strong proficiency in SQL and relational databases

Experience with global data

Experience with mutli-regional databases

Experience with compliance laws like GDPR

Experience building data schemas, sources using best practices

Experience using visualization tools like Looker to build dashboards to improve observability into product behavior and performance

Proven track record of collaboration with a variety of decision-makers to drive impact

Experience delivering insights and recommendations not just data

Excellent written and verbal communication skills, and organizational & project management skills
Bonus if you have
AB testing design and experimentation experience
Experience with product analytics tools for product user engagement
What you get
A fast-paced and collaborative environment

Learning and development allowance

Competitive compensation and opportunity for advancement

100% medical, dental, and vision coverage

Up to 25K reimbursement for fertility, adoption, and parental planning services

Flexible PTO policy

Monthly wellness stipend, home office stipend
The base salary for this position will vary based on geography and other factors. In accordance with Colorado law, the base salary for this role if filled within Colorado is $99,450-$117,000.
Equal Employment Opportunities at Checkr
Checkr is committed to hiring talented and qualified individuals with diverse backgrounds for all of its tech, non-tech, and leadership roles. Checkr believes that the gathering and celebration of unique backgrounds, qualities, and cultures enriches the workplace.
Checkr also welcomes the opportunity to consider qualified applicants with prior arrest or conviction records. Checkr's commitment to diversity extends to hiring talented individuals in spite of a prior criminal history in accordance with local, state, and/or federal laws, including the San Francisco's Fair Chance Ordinance.