Product Manager, Optimization & Insights – ActBlue
Product Manager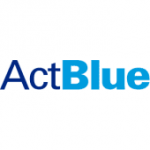 ActBlue (201-500 Employees, 31.3% 2 Yr Employee Growth Rate)
6.1% 1-Year Employee Growth Rate | 31.3% 2-Year Employee Growth Rate | LinkedIn | $22M Venture Funding
What Is Employee Growth Rate & Why Is It Important?
WHO WE ARE:
ActBlue is a nonprofit that builds tech and infrastructure for Democratic campaigns, progressive-aligned causes, and people trying to make an impact in order to fuel long-term, people-powered change. If you've ever given online to a Democrat or progressive organization, chances are you've used our powerful online fundraising platform.
We put power in the hands of small-dollar donors and help thousands of groups — from presidential candidates to environmental organizations — build grassroots movements. We envision a democracy where everyone looking to make progressive people-powered change can easily and effectively deploy their resources, energy, and creativity to shape our country and futures. Each and every one of us, from the political activists to the tech innovators to the customer service pros, is fully committed to our mission.
THE OPPORTUNITY:
The Optimization & Insights team is responsible for helping campaigns and organizations succeed by providing frictionless, actionable insights that enable them to execute on strategic decisions about their fundraising and their supporter relationships. We're looking for a delivery-oriented Product Manager who has experience with the needs of the campaigns and organizations who use our platform. You will work closely with engineering, design, and stakeholders across ActBlue to gather information about user needs, define and prioritize product requirements, ensure the smooth execution of the Optimization & Insights roadmap, and iterate on improvements through data-driven measurement and validation.
WHAT YOU WILL DO:
With guidance from other product managers, prioritize and plan the product roadmap and feature discovery for the Optimization & Insights team;
Manage the day-to-day execution, QA, and launch of roadmap features and projects;
Research, gather, and distill key insights into product goals, requirements, and success criteria;
Validate and measure the success of features to inform future product iterations;
Act as a liaison for cross-departmental stakeholders to represent the needs of campaigns and organizations who use ActBlue;
Communicate plans, status updates, and risks (plus mitigations) to all stakeholders;
Triage and escalate urgent issues appropriately and drive them to closure;
Collaborate and coordinate with engineering, design, and other stakeholders to build high impact user experiences that enable campaigns and organizations to make high level decisions about their digital fundraising.
WHAT YOU'LL BRING:
2 years of product management experience
An interest and willingness to learn about product management best practices
A deep understanding of the digital fundraising landscape and how progressive advocates use our platform
A detail-oriented and data-driven mindset with an interest in developing your data skills
Demonstrable problem-solving abilities and the perseverance to not give up when you don't know the answers right away
Strong communication skills and empathy with a knack for explaining complicated things simply in both written and verbal communications
Assessment and decision-making skills, especially when guiding conflicting approaches towards a common objective
Capacity to balance big picture thinking and execution: the ability to think broadly  about long term impact while balancing day-to-day needs to get things done
Independent project management skills for technical projects: the ability to lead without authority, prioritize critical-path or high-impact activities amongst ambiguity, and keep complicated work efforts moving forward
Competent in authoring concise, well-formed documentation
LOCATION AND COMPENSATION: 
This posting is for a full-time, remote, salaried position. ActBlue is currently authorized to support remote work employees in California, Colorado, Florida, Georgia, Hawaii, Illinois, Maryland, Massachusetts, Michigan, Minnesota, New Hampshire, New York, North Carolina, North Dakota, Oregon, Pennsylvania, Rhode Island, South Carolina, Texas, Utah, Vermont, Virginia, Washington, Washington D.C., and Wisconsin.
Salary Range: We offer a competitive salary and a generous compensation package, which includes the benefits listed below:
BENEFITS:
Flexible work schedules and an unlimited time-off policy
Fully paid and trans-inclusive health, dental, and vision insurance for employees and their families
Automatic 2% 401K contribution, plus up to 6% match
Three months paid parental leave for all new parents, adoptions included; 4 weeks of a fully paid flexible work schedule; plus an additional one week of paid leave and an additional one week of flexible work schedule for every full year the employee has worked for ActBlue
Commuter or home-office benefits, including a $1,000 home-office setup allowance for all new full-time remote employees
Additional perks including quarterly snack deliveries and digital subscriptions to the Boston Globe & New York Times
ActBlue is unable to sponsor work visas at this time.
INCLUSION STATEMENT:
Women, people of color, LGBTQIA2S+ individuals, and members of other minority or marginalized groups are strongly encouraged to apply. ActBlue is an equal opportunity employer and does not discriminate against candidates on the basis of race, ethnicity, religion, sex, gender, sexual orientation, gender identity, disability status, or veteran status.
ActBlue is also committed to providing reasonable accommodations to individuals with disabilities throughout the interview and employment process, including using our online system to apply for a position.
*ActBlue will never ask candidates to buy equipment, nor will we email from anything other than an actblue.com or actbluetech.com email address.