Product Marketing Manager, Bitso Card – Mexico – Bitso
Marketing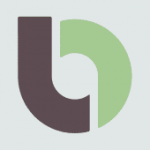 Bitso (501+ Employees, 389% 2 Yr Employee Growth Rate)
141% 1-Year Employee Growth Rate | 389% 2-Year Employee Growth Rate | LinkedIn | $4.4M Venture Funding
What Is Employee Growth Rate & Why Is It Important?
Product Marketing Managers at Bitso will be responsible for three main product stages: positioning, launch, and lifecycle management.
At the product (or feature) positioning stage, they are accountable for understanding our consumer segments and their needs, mapping competition offerings and positionings, as well as defining the product's target segment and positioning.
At the launch stage, they are accountable for the product (or feature) go-to-market strategy. Defining how we will communicate the launch, involving all resources and teams necessary to produce the campaign, and reporting results and learnings – focusing on current Bitso customers.
At the product lifecycle management stage, they are ultimately responsible for leading marketing initiatives that will increase product (or feature) use and consumer engagement.
Your impact:
Develop product positioning that differentiate new products and services from others in the market.
Have a clear understanding of who the target customer is.
Follow all research being conducted by the design team on products and features the PMM is responsible for and gather insights.
Brief all areas of the marketing team whenever their help is needed.
Agree on timelines and deadlines with the product team and share with all stakeholders.
Act as a guardian of the product's OKRs and key metrics when it comes to approving marketing material.
Make sure that all customer-facing teams such as marketing, PR, and customer service have a clear understanding of the product and its roadmap – including preparing Q&A material to share with stakeholders.
Guarantee the messages the marketing team crafted are compelling across marketing channels and product interface.
Assure that the campaign's timeline is being followed and gather results of our comms with the marketing team to report to the product team.
Help PM to define product objectives and key metrics.
Keep an eye on all metrics that are important for the product and make sure we are running tests to improve them.
Who you are:
Degree holder in Business, Marketing, or related fields.
5+ years of experience working with Product Marketing.
Experience developing marketing plans.
Ability to analyze data, identify trends, present key findings, and apply findings to future programs.
Ability to work effectively in a rapidly changing environment.
Excellent project management, multitasking, and quantitative and qualitative skills.
Able to understand business needs in a fast-paced industry and adapt accordingly.
Self-starter. Proactively identify and navigate through ambiguity with little or no guidance.
Proactive, self-motivated, and with a strong sense of ownership and accountability.
A good team player and also able to work independently.
English and Spanish language proficiency.
Deeply understands Mexican market.
Excellent written and verbal communication skills.
English language proficiency.
About Bitso:
Bitso is Latin America's leading cryptocurrency platform. Our goal is to evolve how we think about and use money. We believe that we should all have the opportunity to use our money whenever we want it, and how we want it, without boundaries or schedules. To achieve this, we provide individuals with fast, cheap, seamless and user-friendly financial services powered by blockchain technology.
Cryptocurrencies do not rely on intermediaries to give them legitimacy or value. Instead, they are valuable because of the peer-to-peer technology that powers them. We firmly believe in crypto and the use cases it has. It's time for the world to upgrade to a fair, open, transparent, and global financial system for all. #makecryptouseful. 
Visit us at https://bitso.com/
Bitso promotes an environment where people are treated fairly and with respect, free of discrimination, bullying, harassment, violence or threats.
Please visit: https://bitso.com/legal/GI/terms to see our privacy policy.
Compensation and Benefits:
Purpose: You'll be part of something bigger, working towards financial disruption and inclusion across Latin America.
Culture: You'll work in a thriving, friendly, and fun environment that promotes open discussions, jokes, learning, video games, and lots of fun.
People: You'll work with some of the most driven and intelligent people in the crypto space, engaging with a network of diverse talent from 25+ nationalities bound by our quest to #makecryptouseful.
Salary: We pay competitively in the countries where we operate.
Venue: Work from wherever you want, work asynchronously; this role is fully remote to give you maximum freedom.
Unlimited Paid Time-Off:  You choose your number of days off. Recharge batteries and enjoy who you are outside the office
Employee Stock Option Plan: we want our team members to be owners of the company. Therefore, as we all together crave for the success of our business, you will be eligible to participate in our stock option plan!
---
This role is expected to work remotely.
These are the applicable requisites, although equivalent competencies in any of the above will also be considered.